Aavani Moola festival of
#Madurai
#meenakshi
Amman
#Temple
-dedicated to Sundareswarar (Shiva)&his Thiru vilayadals (Miracles)
#Thread
8th day of this festival -Moola
Nakshatra in Tamil month Aavani -Nariyai Pariyaakkiya (Turing Fox
to Horse)Leelai-to save Manickavasagar
1/n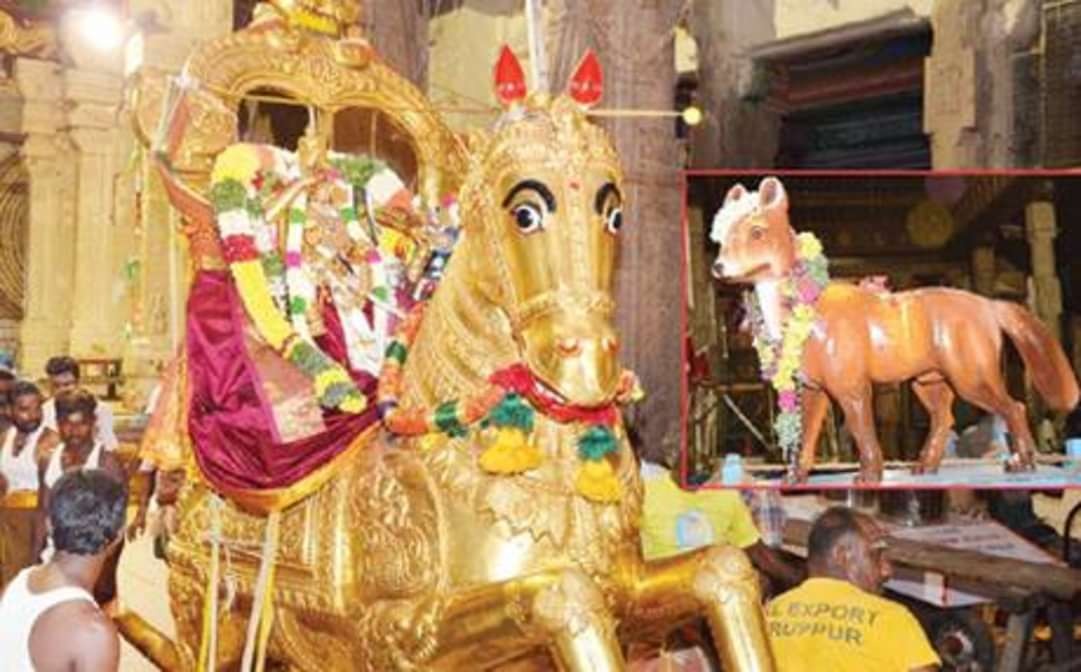 - previous yrs event.This year it is cancelled due to COVID-19
#threadstorytime
-This thiru vilavadal of Shiva -related to Athmanatha Swamy
#temple
, Avudaiyarkoil
Manickavasagar(Vadhavooran) minister of King Arimarthana Pandiyan of Madurai was given money to buy horses
2/n
Vadhavooran went to buy,but on the way Shiva came in the form of Dakshinamoorthy -preached Upanishads &Vedas.Afterwards he spent his whole time in chanting Mantras& devotional songs about Shiva & forgot to buy horses.King was waiting for horses,but no news about Vadhavooran
3/n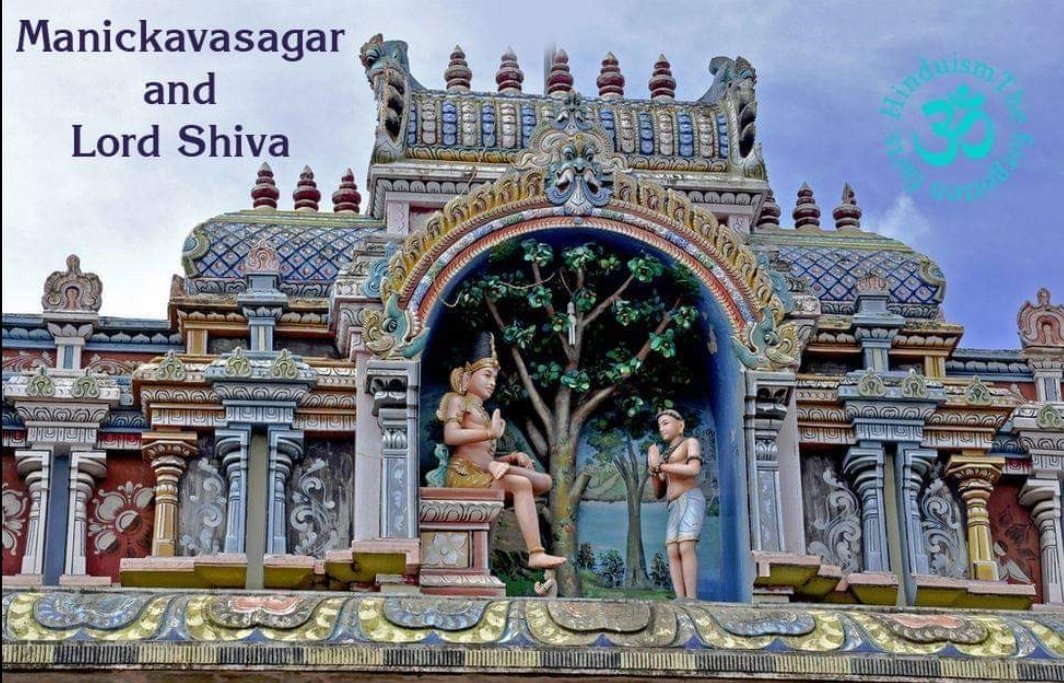 Shiva blessed him with name Manickavasagar.King asked his soldiers to find Vadhavooran &
get him to Madurai.Then only Manickavasagar remembered about it , immediately he surrendered to Shiva.God never ignores his devotees.

4/n
Shiva as Guru blesses Manickavasagar and tells him
"Go back to your king & tell him that horses will arrive on Avani (Tamil month) Aug/sep Moolam(star) day".
King doesnt believe his words so jails him & waits for arrival of horse.Sundareswarar convert the foxes into horses.
5/n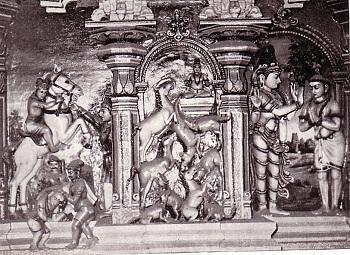 Shiva turns his Ganas as horsemans & foxes that are coverted to horses are brought to
#Madurai
- King's palace to protect his devotee Manickavasagar.
Shiva as KuduraiSwamy - Atmanatha Swamy
#Temple
, Avudaiyarkoil

6/n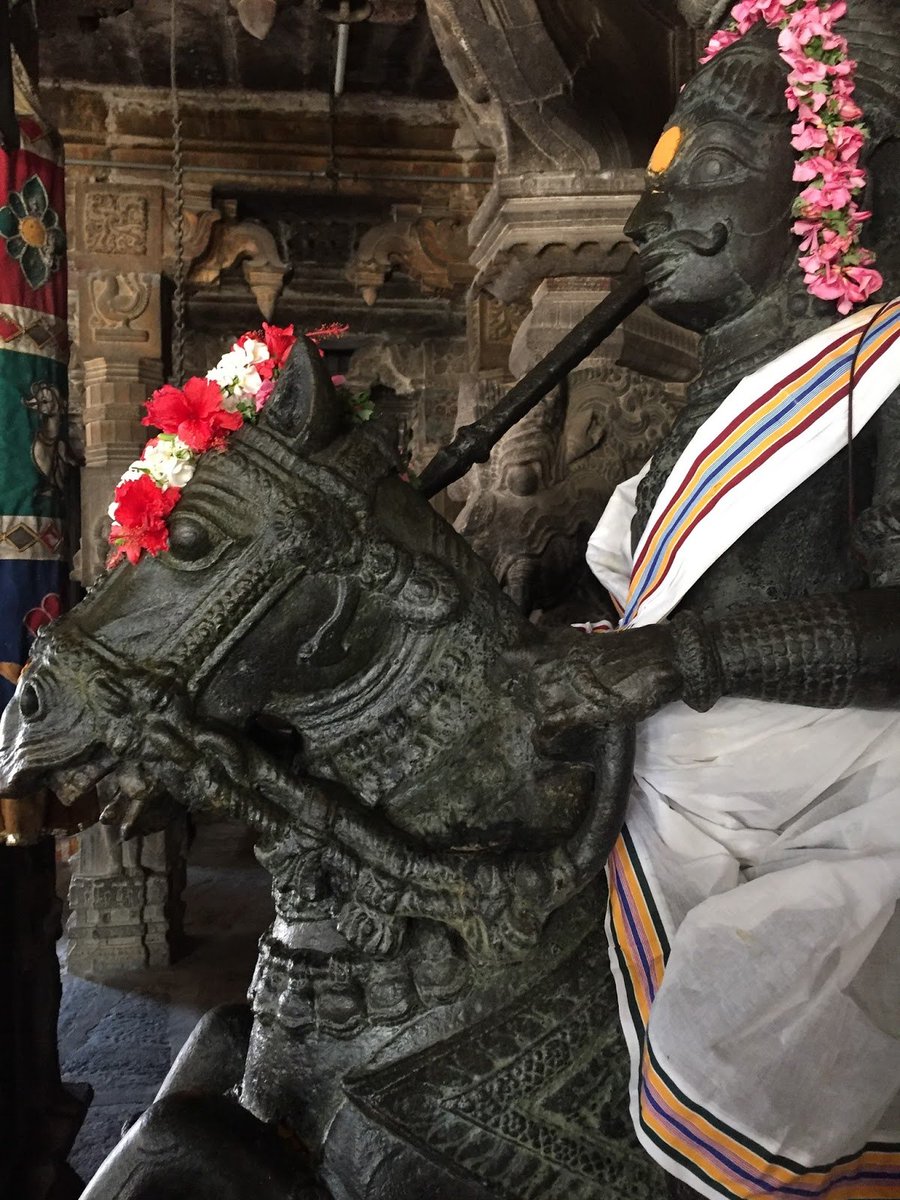 At night,horses got converted to Foxes &they run away to forest.
King was told abt these &he was furious.He thought Vadhavooran was practising some black magic & ordered him to be arrested. Later,King ordered Manikavasagar to stand in the hot dried river bed of Vaigai.
7/n
Shiva caused flood in River Vagai to save his devotee.The whole
#Madurai
town was getting flooded due to non stop rain.The ministers & told the king that this calamity was due to of his ill-treatment of Manickavasagar. King prostrated & requested him to stop flood.
8/n
Manickavasagar prayed near the river bank,the flood subsided. Shiva was ready with his next Thiru vilayadal- to teach a lesson to the king....
Will post a separate thread tmrw abt next thiruvilayadal- 9th day of Aavani Moola Festival...

All photos used this thread- credit to respective owners.

Source text - based on madurai meenakshi temple for u - blog
Aavani Moola festival - Madurai
8th day Thiru vilayadal -
#threadstory
Miracle of Shiva - converting foxes to horses n back to foxes

Do read
@BharatTemples_
@Devalayatrika
@Itishree001
@findingtemples
@almightykarthik
@Krishna_Priiya
@VertigoWarrior
@TempleTrails