Here's
@WentDemToRep
, an African-American who has "been a Democrat my whole life" and "will be registering a Republican. 13k retweets.
His profile picture is a Dutch model who "called his mom because I was stressing out" over having his identity stolen.
https://www.nbcnews.com/tech/security/viral-pro-trump-tweets-came-fake-african-american-spam-accounts-n1238553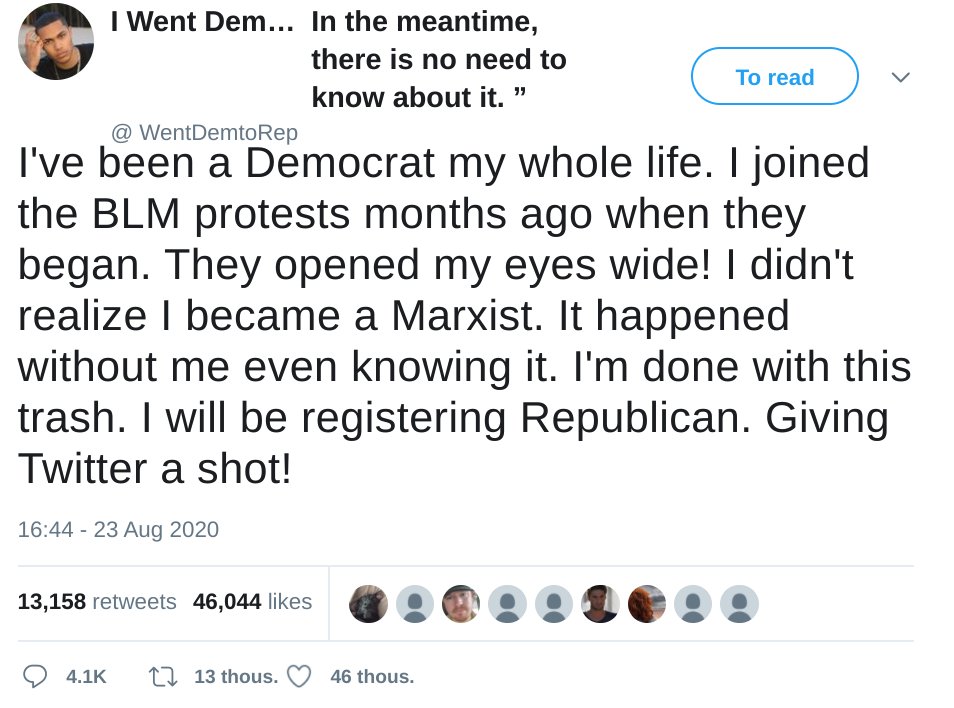 All of these accounts are down now for spam and "specifically, artificially manipulative behavior."
Five of these tweets proclaiming to be African-Americans who recently became pro-Trump had over 10,000 retweets in the last month.
Like this one.
https://www.nbcnews.com/tech/security/viral-pro-trump-tweets-came-fake-african-american-spam-accounts-n1238553