It has also been reported in Chinese media,
https://tech.sina.cn/2020-08-25/detail-iivhuipp0529351.d.html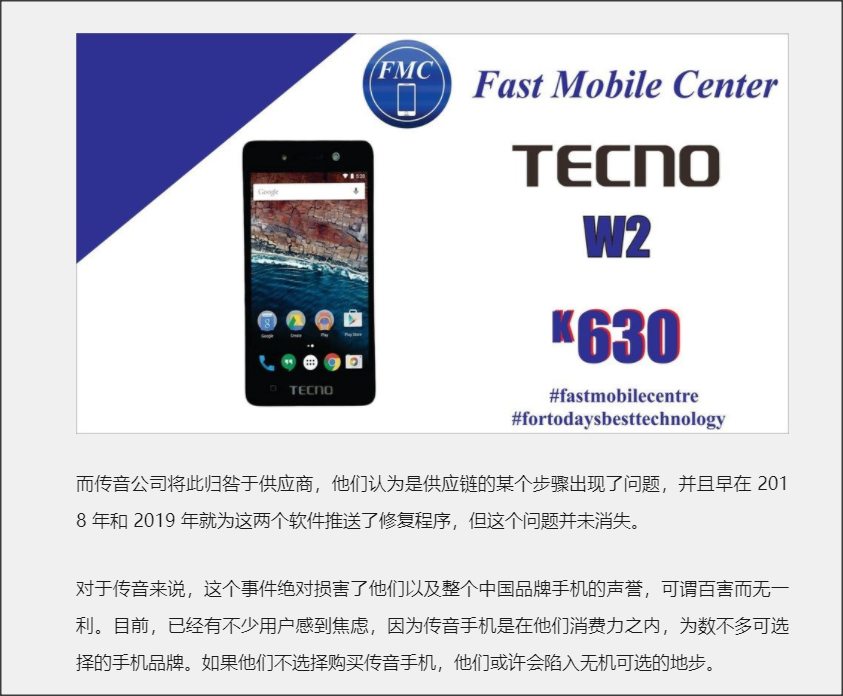 So where is this Triada company based and what's its background information?
And what's the relationship between Transsion and Triada?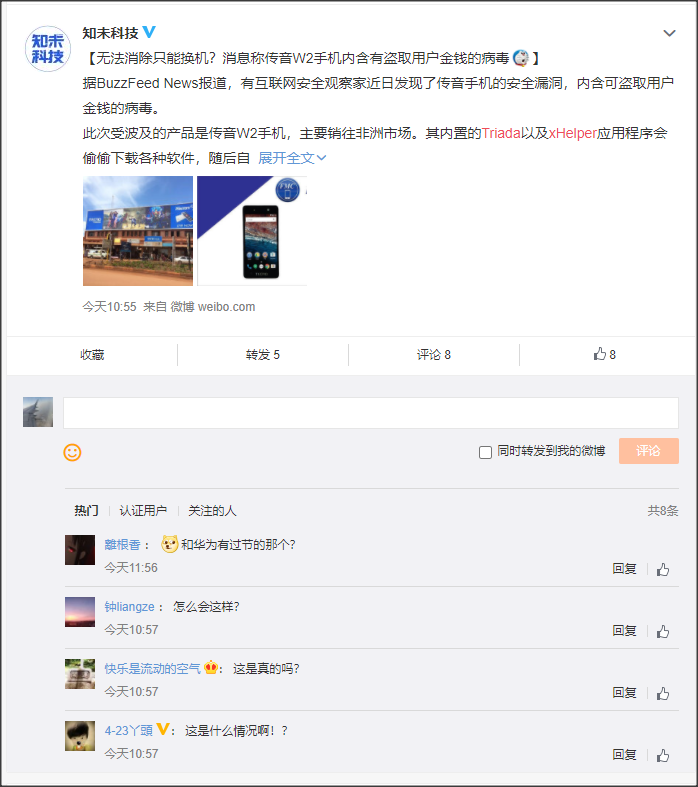 According to this story, Triada is likely a Shanghai-based company.
https://www.freebuf.com/news/164101.html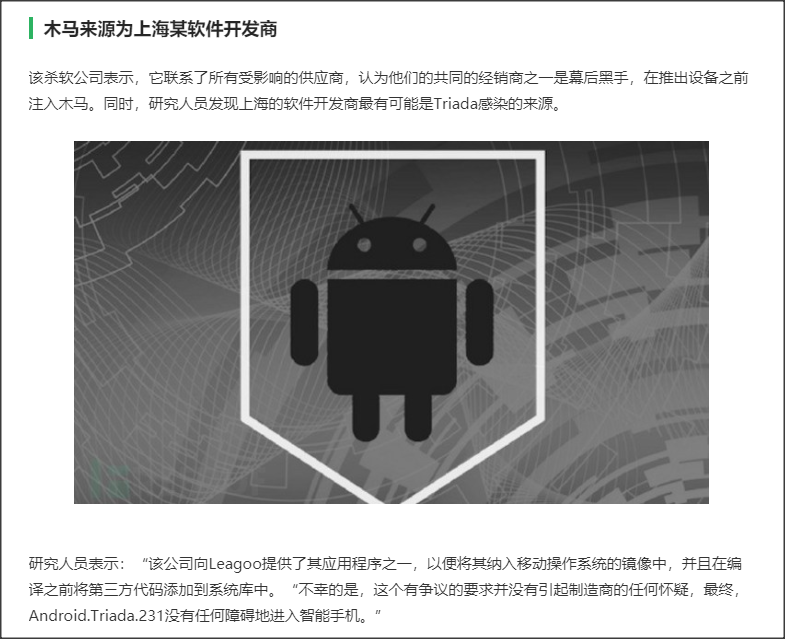 "Additionally, our analysts' research showed that the Trojan's penetration into firmware happened at request of the Leagoo partner, the software developer from Shanghai. "
https://news.drweb.com/show/?i=11749&lng=en
To be fair, the BuzzFeed article didn't specifically name Transsion as the main culprit though the company obviously agreed to pre-install the malwares.
My problem is mainly with sensationalist articles painting all cheap Chinese smartphones as evil actors practicing 'digital colonialism'.
(Maybe I overreacted. End of thread.)