#Political
#Thread
|
I don't Generally Make Threads on This Man. but I thought it's Time to Make it .
Rahul Gandhi is Sure Shot a Fake Peddler In the Country .
His Videos his Interviews etc are just Done by Script .
There is one common in his Interview is that "Modi Government"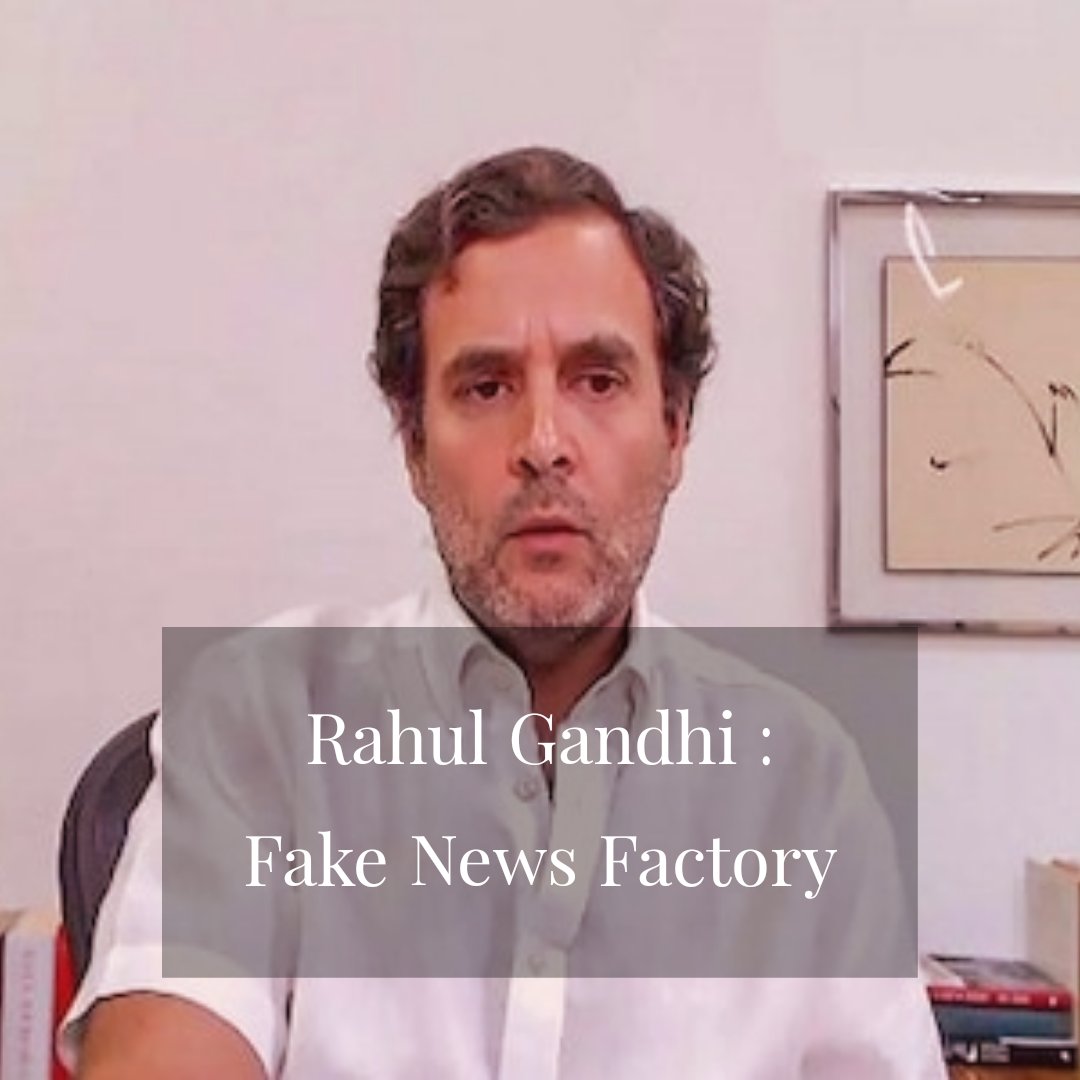 Whenever Rahul Gandhi releases new video without checking it and INC people retweet and like it
The question is When he talks or Allege PM Does He Have Legit Resources or Information to Prove it .
Let's Go One By One What has been Happening from his side .
1)When Lockdown was announced He shouted economy economy or recession but now when economy is coming back to the track was changed his Track of narrative.
In last 20 days Check his timeline where he has used a word "असंगठित क्षेत्र" (Unorganised Sector) many times
I doubt that He even knows what is unorganised sector.
Anyway Moving on
2) Rahul Gandhi has made one more Allegation that is in this Lockdown 2Cr People have Lost their Jobs
Well the Fact is If You Check Websites of Labour & Finance Ministry Along with EPFO,NSSO
You will get to know that unorganised sector is the India's largest source of employment generation it is true that people have lost their jobs in this Lockdown but 2Cr job losses Claimed by him is hypothetical nothing else made by Rahul Gandhi
Poor Labourers,Small shopkeepers & Street vendors had been hit due to this lockdown
For them Modi government is engaged from day 1
After the announcement of lockdown government announced 20 lakh Cr package which was focused on this sector As well
Rahul Gandhi Forgets Some facts suitably .
Let's See Some info What
#Modi
Goverment has done.

40,000 Cr for मनरेगा ।

Employment for Workers in their own Villages or Towns

Minimum Wages Increased From 182₹ to 202₹

One Nation One Rationcard

Free Ration as per PM Garib Kalyan Yojna

Expansion of Mudra Yojna

10,000 Loan For Street Vendors
Rahul Gandhi only knows how to Allege & doesn't want to know the reality.
He Alleges PM that he has connection with 15 to 20 Big Buisness Men Since 2018.
As we have seen that he was rejected in 2019 lok sabha elections.
2) Rahul Gandhi questions on (NFSA) National Food Security Act .
In which used a cut out of some newspaper and posted on his Twitter handle
but the fact is UPA government passed NFSA in 2013 .
In which provision was made that the beneficiary list will be expanded Every 10 Years and this is proposed after 2021 census
Modi government has been proactive hence in
#AtmaNirbharBharat
package 8000 Cr ₹ has been announced
Migrant labour and all needy people have been
Supported by 2 months of free Ration & facility has been established for the ones who do not have any ration card
No one spoke on this
not even Rahul Gandhi /Congress Person because they knew this question or info by Pappu had no Legit Info.
Some More Examples of this Fake Factory .

Rahul Gandhi alleged that PM Care Fund is fraud

In SC the claim was rejected .

He Claimed that Facebook and WhatsApp has been controlled
But He Forget About
#CambridgeAnalytics
He should Clarify this before Claiming anything.

He Alleged that
#Rafale
Deal Was A Corrupt Deal .

CAG Report, SC and Public has Rejected and Even continues cry even today
It is seen that viral gang writes message for him and Sends to him to Tweet About it and Congressi Imitates him .
He Stooped So Low that He Even Praised China in his Conquest to Call Modiji Coward .
This Pappu Signed party agreement With China communist party CCP in 2008
Prime Minister Narendra Modi date what he does the best
After the standoff He Went to Ladakh
He gave loud & clear message China that India is land where we worship Lord Krishna with Flute .
It is the Land Where We Worship Lord Krishna with Sudarshan Chakra as well

He Alleges the Indian Army Was Unarmed in the Conflict

MEA Cleared that Indian Army was Equipped

He Claimed that India's Fight with
#COVID
has been Weakest .

But Reports Suggest that recovery date is getting better and with Vaccines Round the Corner India's Fight is Strongest.

He Claimed That Indian Railway is Earning by Making Labourers to Pay
And He Claimed that Indian Railways Earned 428Cr ₹ .

FACT CHECK IS THAT
GUIDELINES of MHA which clearly states that "No tickets to be sold at any station"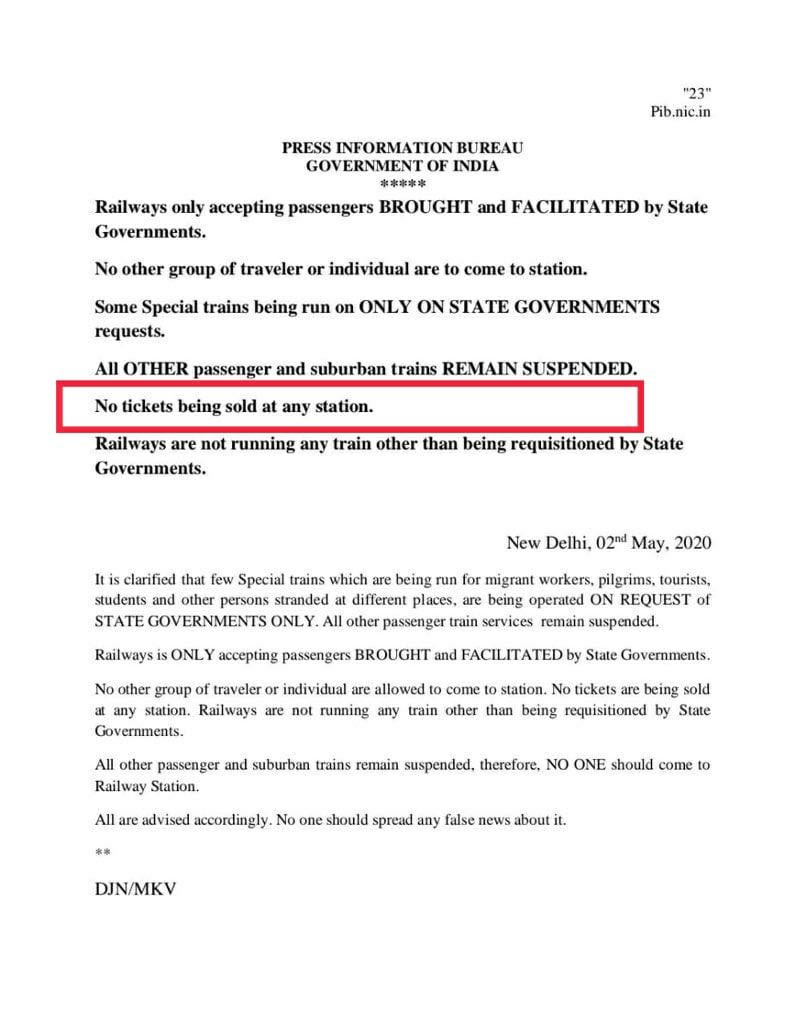 Railways has subsidised 85% & State govt to pay 15%
The State govt can pay for the tickets.
And it Costs Indian Railways ₹2142 Cr .
Rahul Gandhi only attacks with no real Info .He Plays Blindly .
But Under Leadership of PM Shri
@narendramodi
ji The Goverment is Strong The More he does this Pappugiri the More It plays against Congress