Another Month, another rail inspection by
@ChibuikeAmaechi
. This time, the flagship
#LagosIbadanRail
, the 158km line between Apapa Port and Ibadan. He's accompanied by Minister of Information Lai Mohammed, and DG NPA
@hadizabalausman
.

: Ministry of Transport
Lateef Kayode Jakande Station, Agbado

: Ministry of Transport
#LagosIbadanRail
#RailUPng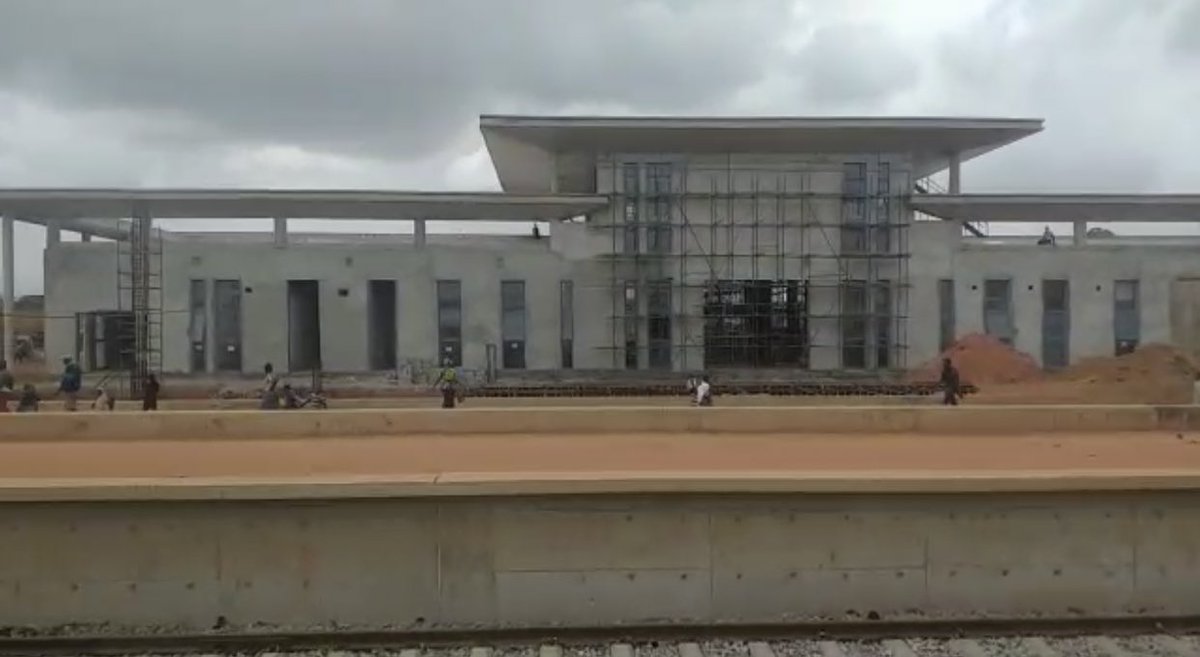 The Station at Kajola in Ogun State is named after Vice President
@ProfOsinbajo
. That Rail Complex is also home to the Railway Wagon Assembly plant that is being built by CCECC to service domestic and regional export markets. (Groundbreaking was in November 2019)
Asiwaju Bola Ahmed Tinubu Station, Apapa. It's one of the biggest Station Complexes on the
#LagosIbadanRail
line.

: Ministry of Transport

credit on this Thread: Federal Ministry of Transport
@MinTransportNG