#Thread
Wishing my fellow compatriots, a very Happy Independence Day!
Many played key role in India getting freedom. We're gonna discuss about one such individual in this thread. V O Chidambaram Pillai, popularly known by his initials, V.O.C. (spelled வ.உ.சி in Tamil).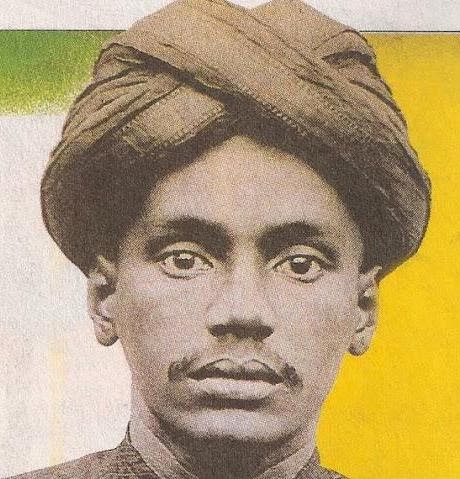 He's also known by the epithet of Kappalottiya Tamizhan (The Tamil Helmsman). He was born on September 5, 1872 in Ottapidaram (the same place where Veerapandiya Kattabomman's memorial fort is).

His father was a well-known Barrister then, and following in his father's footstep,
V.O.C also completed his studies in law. However, contrary to his father (who represented businessman and high society people), V.O.C was a champion of poor. He used to work 'Pro bono' or charge nominal fees for representing poor people.
@HelloNNewman
@RajiIndustani
@paperrose2k
Though, he was not widely known, his efforts in proving guilt of three sub-magistrate brought him to limelight.
Inspired by the 'Swadesi' movement by Bal Gangadhar Tilak & Lala Lajpat Rai, as well as advice by a disciple of 'Ramakrishna Paramahans',
@chittukuruvi4
V.O.C joined Indian National Congress in 1905. He established many institutions like Kaithozhil Sangam(Cottage industries society), Noolnoorppu niruvanam/Nesavu salai(Weavers society), Desiya Pandaga salai(National godown for storing food)
@hathyogi31
@Sanskritii_1
@Itishree001
While people become entrepreneur to be successful and earn money. V.O.C established Swadeshi navaai sangam(Swadeshi steam navigation company) in the year 1906 to put an end to British monopoly in shipping and to help the Indian merchants who were treated unfairly at the hands of+
British India Steam Navigation company.
The company in the beginning did not own any vessel and leasing them did not turn out as expected. In the end, V.O.C insisted on buying vessels for the company. Help came from many corners for V.O.C's this endeavour.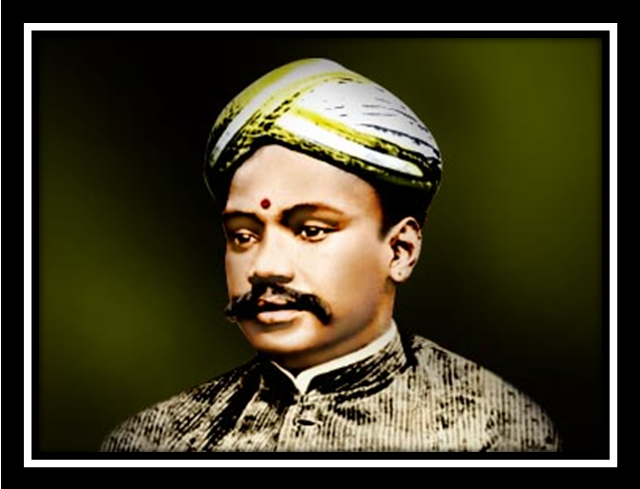 Popular freedom fighters of that era (who are lesser known these days) like G. Subramanya Iyer, Shanmugasundaram pillai, Kalyanasundaram Iyer toured the state to raise funds. Merchants of Calcutta and Bombay bought shares.
@InfoVedic
@TheRightster
@AkshayKashap91
Mandayam Srinivasachariar, a close associate of Bharathi and VVS Iyer sold family jewels to buy shares.
The first of them, S.S. Gallia, was delivered in May 1907 and the second, S.S. Lowoe reached Thoothukudi in June 1907. Both the ships were designed to carry 1400 men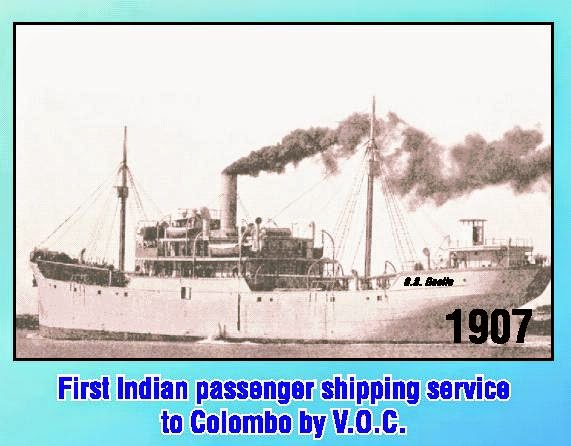 and 4000 gunny bags of load. Appreciating these efforts of VOC, Bharathi wrote in "India" that the country was as happy as a mother who had just delivered two children alluding the ships.

The first 'Swadesi Naval' company had an impact on British company, howsoever brief.
The British initiated repressive measures against the Swadeshi steam navigation company. When one their ships collided with a vessel from Swadeshi steam navigation company, no damages were paid. Appeals were quickly dismissed.
To add to the agony, the British steam company reduced fares. To stay afloat, the Swadeshi steam navigation company also reduced fares, but the competition eventually killed it. The Swadeshi steam navigation company was liquidated in 1911 and the ships were auctioned out when VOC
was still in prison. The British steam company bought S.S. Gallia.

Once a rich man, V.O.C lost all his wealth when he was in jail (arrested after his & Subramanya Siva's talks with collector failed and riots broke out in Thirunelveli).
After moving to Madras in 1916 with his wife and children. There, he ran a provisions store selling rice, ghee and kerosene. The family led an impoverished life so much so that he once wrote a letter to Periyar who was then a Congress leader requesting him to help his son find
a police job so that the family could eat two meals a day.

However, abject poverty did not deter him from taking part in Swadeshi movement. He worked with employees of postal department to establish union for them and worked with many trade unions for benefit of those who were
employed by big merchants. He also worked on Tamil Literature and with the help of Prof. Vaiyapuri Pillai published Tholkappiyam with the notes of Ilampooranar in 1922.

VOC lived in Chennai till 1932. Unable to fight his way through poverty, he petitioned to the Madras high
court to restore his license (which was cancelled post his arrest). In 1932, he returned to Thoothukudi and practiced law in Kovilpatti and Thirunelveli till he died on November 18, 1936. He was never able to pay his debts.
Hope, I was able to throw some light on one of many freedom fighters whose fruits of labour we enjoy today. VOC fought the British all his life, yet his contributions are neither known or acknowledged by many, let alone by Congress.

Once again, Happy Independence Day to you all!