SC to hear today a Petition filed by.
@nramind
,Arun Shourie and
@pbhushan1
challenging the constitutionality of Sec 2(c)(i) of Contempt of Courts Act which deals with offence of criminal contempt on the ground of "scandalizing the court or lowering the dignity of the court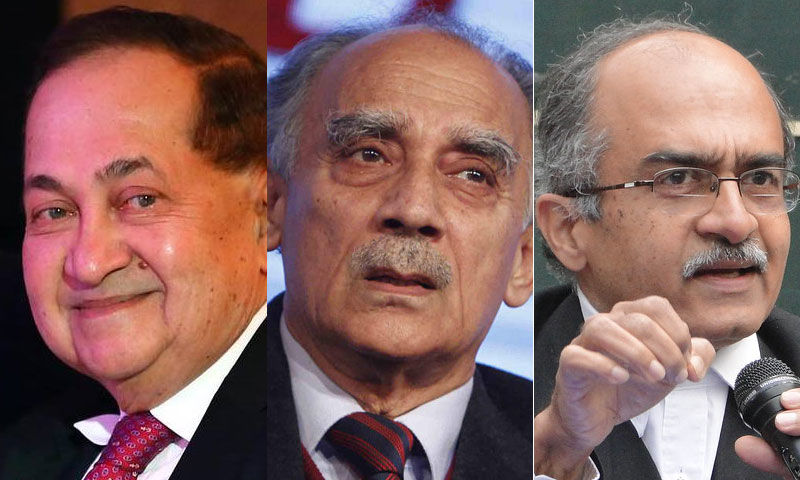 The explanation is that the listing of the case before the bench of Justice Chandrachud was a mistake.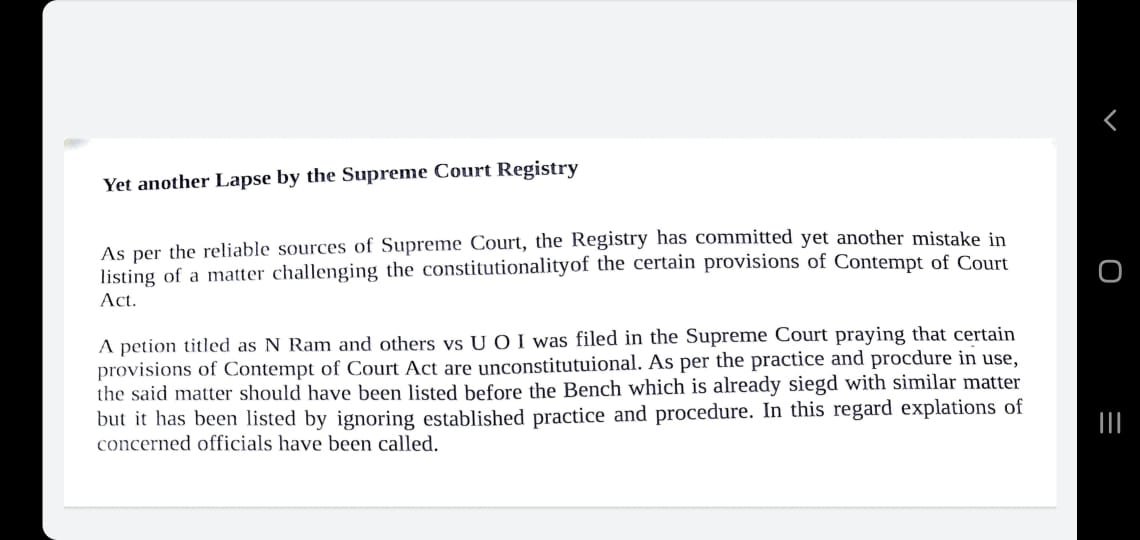 Sr. Adv. Rajeev Dhavan for the Petitioner submits that they wish to withdraw the Petition.

"At present many cases are before your Lordships, so I don't want this matter to get entangled with the others, or vice versa."
Dhavan: This is not the appropriate stage to take this up. I seek liberty to file it at a later stage.
@pbhushan1
@nramind
Justice Mishra inclined to allow Petitioners to file this before appropriate HC.
@pbhushan1
@nramind
Justice Mishra: We are allowing withdrawal, but we are not permitting the matter to be filed before us again. We grant liberty to approach the High Court.
@nramind
@pbhushan1
Dhavan seeks for indulgence of court to specify that they will be at liberty to file this matter before HC, if they won't take it up in SC.
"It's an important issue, hence the question must be kept open and decided at the appropriate time."
@pbhushan1
@nramind