New
@ideasmithsLLC
report dropped today that 1) estimated the tens of billions in taxes & landowner payments that renewables will pay in TX & 2) talked to locals about renewables where they live.
The Economic Impact of Renewable Energy in Rural TX
https://www.ideasmiths.net/wp-content/uploads/2020/08/CTEI_PT_TX_renewable_county_analysis_FINAL_20200805.pdf
tl;dr

Existing wind & solar projects in TX will pay b/t ~$4.7-5.7B in new local tax revenue & ~$4.8-7.3B in landowner payments to (~$8.1-10B in tax & ~$8-13.1B in landowner payments if all projects w/ signed interconnection agreements are built) w/ ~70% going to rural counties.
Texas has a lot of wind and a fast-growing solar sector that is spreading further into parts of the state that were not part of the original wind boom.

(Planned projects are those with signed interconnection agreements.)
We estimate that a county in Texas could expect to receive between $9.4 million and $13.1 million in lifetime taxes (including school taxes) for a 100 MW solar project located in its boundaries and between $16.8 million and $20.3 million for a 100 MW wind project.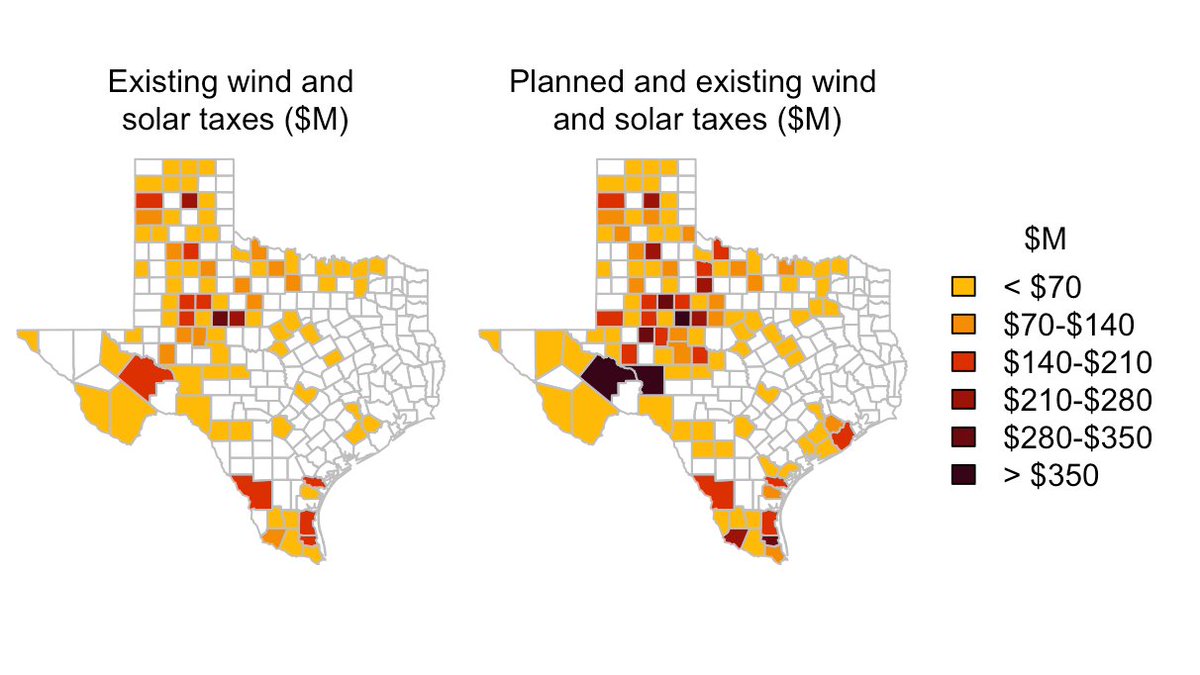 We also estimate that a Texas landowner could expect to collect b/t $16.2 & $33 million in payments over the lifetime of a 100 MW wind farm & b/t $5.2 & $27.7 million in payments over the lifetime of a 100 MW solar farm depending on length of contract & location in the state.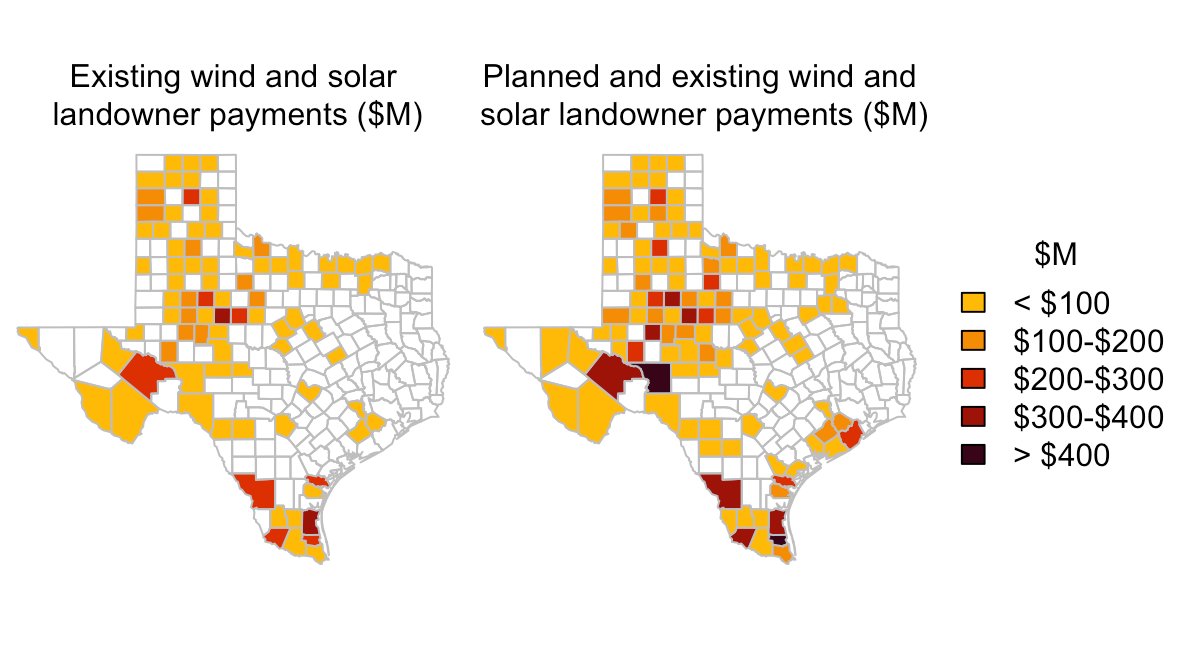 We then talked to local officials about how renewables impact their rural county budgets.

"Wind has been a Godsend – it allows flexibility in budgeting by providing a constant source of revenues that you know will be there when you need them." – Don Allred, Oldham Co Judge.
As well as landowners about how renewables work for them.

"In times of drought, electric power sales continue to create rainfall-independent financial stability like the oil & gas sector provided for so many other ranchers…" – Michael Manning, Bar T-Black Angus Ranch (Bee Co.)