pll season 7 livetweet cuz we have to finish

but why tf are those girl always going in the woods AT NIGHT
i did not understand this intro one bit
i don't like how caleb is acting he cares too much about hanna but he is dating spencer....
i would cry but i know hanna ain't dead writers don't have the guts
okay but the liars (inluding mona), caleb, toby and ezra all working together to save hanna is amazing
this is becoming overwhelming i hate it here
plus ezria getting back together we


that alex talking with hanna ??? this whole thing has to stop.
so that wasn't alex cuz she helped her??? im so lost
alison did not kill her sister alison did not kill her sister alison did not kill her sister alison did not kill her sister alison did not kill her sister alison did not kill her sister alison did not kill her sister alison did not kill her sister alison did not kill her sister -
so hanna got out
i don't like eliott
ep2

weird hanna and mary in the car
CUZ TWO CAN KEEP A SECRET
what the heck is all this
spencer knows his bf is a butload of crap
eliott go awayyyyy
but i love jordan

liam

me
hating on ezria bc they toxic and self centered
please hanna don't break up with jordan please hanna don't break up with jordan please hanna don't break up with jordan please hanna don't break up with jordan please hanna don't break up with jordan please hanna don't break up with jordan please hanna don't break up with jordan-
NOOOOOOOOOOOOOOO JORDAN









pls stop hurting alison she's been through enough already

lmao toby proposed to yvonne

spaleb breaking up




i hate how stressful this whole show is
ep 4
i thought i already watched it now i understand they burying eliott not hanna
its only the intro im already exhausted by this ep
this is the spaleb/haleb scene everyone is always talking about, someone hold me
i'm gonna break istg
well im disappointed he didn't even say ily
give alison dilaurentis a break challenge
who the hell is marco
why is spencer hooking up in an elevator with someone we don't even know
jenna back in town cool cool cool cool cool cool cool cool cool
pls why is caleb acting like this
WHAT THE HELL
ep5
aria please stop sticking your sticky nose into other people's business

help me toby wen konabi you're my only hope

wait why do i ship sara and jenna
alison declined a call from the police who does that
ezras proposing

ezria really be taking all of the screen time when theyre the worst couple in rosewood
pls stop talking ezra no one cares about your life

noel kahn back omg



she said no

"we think its a cover to keep us from what really happened"

spencer & ali :
well well guess whos back

caleb the traitor, caleb the coward, s6b-s7 caleb my fav character

spaleb official breakup

spencer talking about the spoby breakup! i feel nothing

is he gonna go get back together with hanna right away?

i wouldn't even be surprised


emison
ezria is get

gettin

getting mar

i can't even say it
will they stop unbrying and burying corpses in the middle of the night
saraharvey ded
epidode 7 lets gi
spoby
ewwww jenna whats wrong w u



bitch really tried to kiss her BROTHER

lmao jasons new haircut


fuck hanna don't do things aline its freaking rosewood here
why tf is caleb massaging jenna
so unrealistic please
the way i would give my entire heart and soul for spoby
haleb getting back together

emily and pam


he gonna start a family with yvonne axay from rosewood???? ah don't think so
i hate those bitches WHY IS THIS SHOW SO STRESSFUL
aight im done for today this was absolutely terrible
why is paige back ffs
wait they got back together during the time gap????? no.
what the f is hanna doing
anyways ep9 hiii
what. the hell. is. hanna. doing ???????111!!1!1?
"please give this to the police" i ain't trusting no cop
soo when r u giving me back my spoby
noel is just taking out trash and he looks so guilty
hanna went through the trash ewwww
paige please go awayyy
THE JASON x ARIA FLASHBACK
noel was in the dollhouse??????!!
lmao the beer scene btw hanna & noel is soo cringe
the way troian carries the whole and entire show on her shoulders
the way i hate paily
woah hanna really went for it
so i wanted to stop but the beginning of e10 is so catchy
hanna wtf????
TOBYS BACK OMG MY BABY
i missed him sm
i ain't understandin no thing
mona's character's development though *chef's kiss*
how does puts on her lipstick so well when she's actually freaking blind
THAT HALEB SCENE OMGGGG
"you are a real pain in the ass"
"so are you"
"excuse me?"
"hanna you don't do dishes until they mold, you eat french fries in bed, cold, you don't gas up the car until it starts beeping, you send food back if the waiter breathes on it funny, you won't admit that we're meant to-
spend the rest of our lives together. and you know what ? there's probably milk in that fridge that's older than me!"
"what did you say?"
"about the milk?"
"no"
"i never wanna spend another day, without you, ever, for the rest of my life."
"like i said you're a real pain in the-
ass"

that was for all my haleb shippers! you're welcome<3
alison pregnant ? now ? what ?
EMISON
omg haleb hook up









emison too



everyone but aria is on a "date" omg that's awesome!
omg spoby kiss, or maybe it's alex but still i love them OML
ugh i hate paige i do
find yourself someone who looks at you the way toby cavanaugh looks at spencer hastings.
also,, when mona and caleb work together>>>>>>>
why is sydney back?? i thought she died at some point

oh how i would hate my life if i was a liar
honestly i would just move out of rosewood
is spencer gonna get kidnapped by alex or was she already kidnapped by alex?
noel was really decapitated????
spencer was shot. she's gonna get kidnapper isn't she
spencer knows mary's her mother
TOBY NO















am i watching a third ep in a row cause it's becoming ""interesting"" again ? yep! let's go ep11 but i'll make comments after finishing it.
yeah i didn't make it
wtf happened w emison
please paige leave
"you're unforgettable"
"thank you"
"wasn't a compliment"


SPOBY
the game tho that's amazing i love it
ep12 im here i can't stop help
i love spencer
who is addison
either way i hate her
bitch leave emily alone
aria is gonna mise her ring i'm sure
i haven't finished the ep but i'm sleepy imma go to bed
lmao jenna wth
jenna working with addison???
veronica's so cute
emison
PLEASE NOT HANNA BEING TRAPPED AND BULLIED AGAIN


aight ep 13 already
toby loml
the hanna doll ewww
why did yvonne wake up ? i thought she was gonna die isn't she ?
wsh y is toby getting married ???? that wasn't in the spoby stan contract



please stop hurting us spoby shippers
yes, i love spaleb and i wish they brought it up as a healthy friendship way earlier in the show

yvonne died now?? right ? i like her but
stop hurting toby cavanaugh challenge
ep14
i deadass thought spencer slept with toby for a whole minute
PAIGE IS GOING AWAYYY
ezria going through a rough patch ? we love to see it. but they still take too much screen time
the "a" scenes are always soo ridiculous please



i really be here hating paige mccullers from the bottom of my heart
poor alison
please lose emily i want paige out
PLEASE NOT PAILY BACK TOGETHER
aria montgomery hatebot
i don't understand why is sydney useful
ep15
but i kinda like marco
i hate aria i really do
paige is finally going away???? please now

ezra ran into alex didn't he?
aight ep16
i might finish it today
spaleb is so pure please
mona has such a great character development! like the best from the show.
arias really working with ad i hate it here
wow this is a lot to take in
i can't wait for shit going down on aria
emison




ep17
PLEASE NOT EZRIA TAKING A SALSA CLASS I CAN'T



how is this useful to the show

should i change my dn to aria montgomery hatebot ?


caleb asking hanna to marry her






omg my haleb heart EXPLODED
WHY IS MONA SINGING

WHY IS IT IN BLACK AND WHITE

HELP

veronica to aria : you're just a selfish little bitch. i wouldn't piss on you if you were on fire.

same sis, same
HALEB IN A TENT LIKE THEIR FIRST TIME PLEASE


spencer going to mary i'm scared that she's going right into alex's mouth
what is mona hiding
ep 18 cuz the sooner we finish the better
please not the c*ps finding the game
oop tanner back
mona figured it out, aria is in troubleeeee i LOVE IT
TOBY I MISSED HIM
why the beard tho

SHIT IS GOING DOOWN
qui sème le vent récolte la tempête
HALEBS GETTING MARRIED THIS IS NOT A DRILL
spoby!!
THEY KISSING but wait is it alex
spoby hooking up
emison hooking up
ezria hooking up
haleb getting married


please aria go to jail please aria go to jail please aria go to jail please aria go to jail please aria go to jail please aria go to jail please aria go to jail please aria go to jail please aria go to jail please aria go to jail please aria go to jail please aria go to jail olé-
aight ep19 and saving the finale for tomorrow!
not aria getting away with a human hand in her truck

i'm sick of this LOCK HER UP
this is overwhelming i'm so stressed out
alison : "i'm sorry aria, we all are"

i ain't
wow mona killed charlotte
the game is over? noo
are we finding out about alex now??
ok that was good, finishing tomorrow, probably gonna cry
aight let's get this over with!

till deAth teAr us ApArt, pArt 1!
there's a recap again omg

wtf who is dreaming ? lucas tap dancing, jenna on a horse, snow...
ooh it's mona and she saw alex
emily and the twins


spoby

addison should be expelled that comment
all of them together i love this family


and then there was spoby
troian

janel
carrying the show on
their back
we still don't know how the moms got out of the dilaurentis' basement please

that sydney sweeney?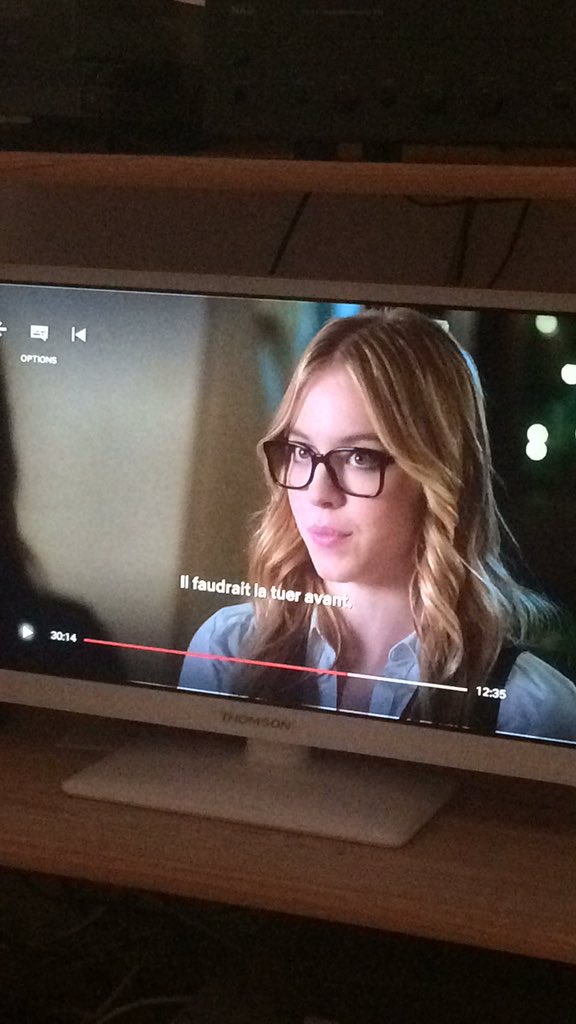 emily ruining her own proposal

spoby look like friends with benefits please

but i still don't know if it's spencer or alex
oh no there's alex
till deAth teAr is ApArt, pArt 2
omg i just realized it's the last time i'm hearing the intro in these conditions
alex's accent








ALEX SLEPT WITH TOBY NOOOO

wren is the twins' father?????? whatttt
ezra ran away???
oh no alex locked him up. she said : "i'm an ezria anti" and i respect that
toby knows
omg it's gonna go down omg
it went down and ezria is getting married
spoby is F I N A L L Y back together i gave too much i'm so happy
"for some reason this feels like it's the end of something"

yes it's the end of this thread. thanks pll, for everything.