Democrats held another relief bill hostage to try to extort a massive bailout for blue cities and states totally apart from the CCP Virus.

So Trump is now signing an executive order to get around the Democrat hostage-takers.

:)
AW GEE.

HOW ARE DEMOCRATS GONNA GET NATIONAL MAIL IN VOTING **NOW**?!

;)
You go RIGHT AHEAD DEMOCRATS.

You go RIGHT AHEAD and file LAWSUITS where you have SPECIFICALLY state you are **demanding** this relief get held up until your blue states/cities get their bailouts & national mail-in voting is added in.

GO FOR IT!
The **only** real pathway to national mail-voting for the Presidential election this November was via Trump **signing a bill sent to his desk**.

Which was never going to happen.

The "let's **sue** our way to national mail-in voting via the courts!" is not going to work.
But it's the only way left up to the Democrats now.

The only way for them to get the massive bailouts they want for the cities and states they ran into the ground and the national mail-in voting they want is to sue for it in the courts.

See why Trump wins?
Trump and McConnell were ready for this. This is why flipping so many courts over the past 3 1/2 years was so important.

This is why Schumer is suddenly reversing himself on keeping the schools closed. Too late he awoke to the danger.
Now they DON'T get the bailout money, they DON'T get the national mail-in voting, and the only pathway left to them before the election is to sue in court, which the reporters instantly grasped and asked Trump about.

What did he say?
He said CHECKMATE.

Because that's what it is. Checkmate.
ADDENDUM:
This is 100% correct.
CHIEF JUSTICE ROBERTS HIMSELF OPENED UP THE DOOR FOR THIS WITH THAT DACA RULING JUST LAST MONTH.
Remember, TRUMP HIMSELF warned that this gives the President TOO MUCH POWER, if EO's **can't** be reversed by successors.
https://twitter.com/RobManess/status/1292212985516228608?s=20
"You don't UNDERSTAAAAAAAAAND!!!" the Democrats are about to loudly whine to the courts.
"It doesn't MATTER that the Supreme Court just set a precedent that Presidential EO's can't be reversed! This needs to happen now! NOW, DO YOU HEAR?! RIGHT NOW BEFORE NOVEMBER!!!!"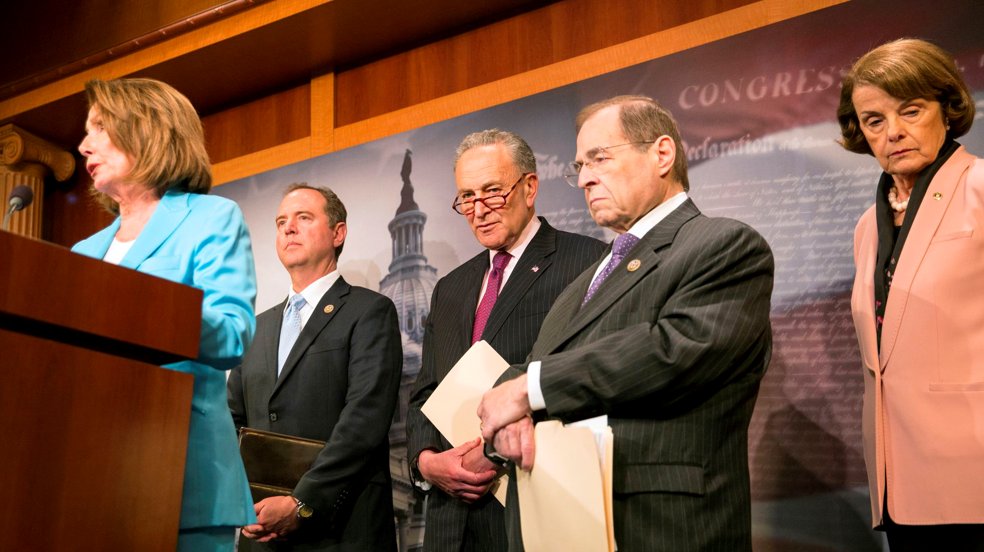 Do you realize the optics of this if the Democrats sue?
"STOP! NOT A PENNY OF THAT RELIEF MONEY CAN BE SPENT UNTIL OUR DEMANDS FOR BAILOUTS AND OUR OTHER PROGRESSIVE WISH LIST ITEMS ARE MET!"
Going to COURT to keep the relief money held hostage to their terrorist demands.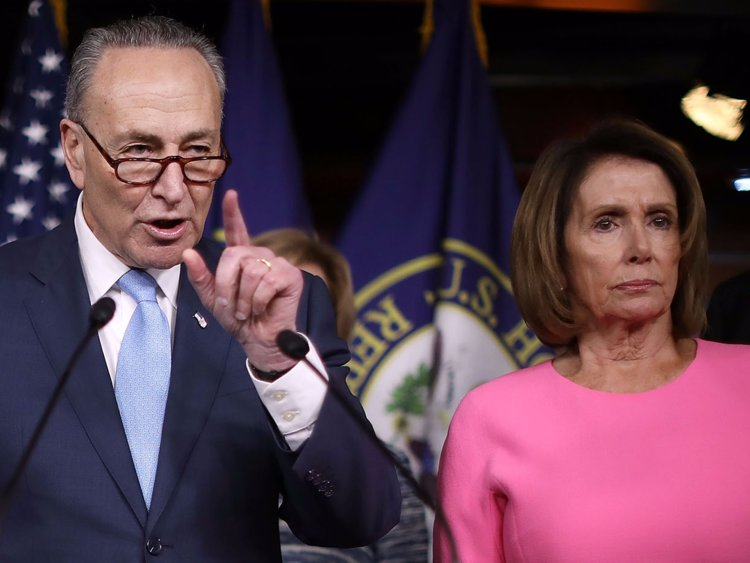 And this literally just happened.

Biden answered a question this morning and clearly stated he HAD picked his Vice President running mate, was waiting to make the announcement...and then...[I am not making this up]...his campaign just came out & said he was only JOKING.
Cracks are showing all over the Biden campaign hologram.

It's not real.

I've been saying for WEEKS it's not a real campaign. Democrats maintain the illusion only with the media's help.
Vote fraud was the **last desperate hope** of this national Democratic party that spent the last few months literally DRIVING VOTERS AWAY in the blue states while they committed political suicide on every front.

Without national mail in voting they're doomed.
You have to get within 5% to even have a remotest SHOT at flipping a state's votes for Reps, Senators and President with ballots 'found' after election day.

When Democrats 'found' votes after election day to flip over a dozen House races in CA in 2018, it took them over week.
You have to have a large enough BASE left to make it CLOSE ENOUGH TO STEAL.

Starting to get the picture? The **millions** of now former Democratic voters who can't WAIT to pay this lunatic party back for what it's been doing to their families, how are you MISSING them?
Most of these former Democrats flipped to Trump & the GOP ****after*** the 2018 midterm elections, when they say just how vast a leap to the RADICAL FAR LEFT their party took.

A leap that has actually ACCELERATED and has become even more BLATANT during this pandemic.
So I'm telling you now, and you can quote me on this: the Democratic base started shrinking in 2019 and since the start of this year it's shrunk even more.

The Democratic leadership KNOWS this which is exactly **why** they were so determined to get mail in voting.
They not only needed mail in voting to cheat to have a shot to win this time around, they knew they needed to cheat on such a MASSIVE, NEVER-BEFORE-ATTEMPTED SCALE because millions of their former voters crossed over to join Trump and the GOP.
I keep telling the fear porn peddlers: the
#WalkAwayFromDemocrats
movement that
@BrandonStraka
and
@ScottPresler
exemplify is **100% real**.
I don't care if YOU dismiss it or say it doesn't matter.
I did the research you didn't.
Don't @ me and waste my time arguing.
You can find literally THOUSANDS of just **black Americans** proudly posting their own
#WalkAwayCampaign
videos on social media.
Democrats lost too much. Their insanity drove too much of their own base away.
I'm telling you, they **can't** close the gap with fraud.
So to sum up: the **only pathway** to national mail-in voting now is for Democrats to sue in the courts.

And the Supreme Court just ruled last month EO's can't be reversed.

We're in week 3 of Trump's 8 week plan. :)

/end
You'd be **surprised** how many people have no idea what a President can do during a declared national emergency.

Because they've never researched it.

I mean, who's got to time to do that before flapping their gums for the cameras?
Remember how these same people on your TV loudly babbling Trump has no legal authority or standing to sign these EO's **are the same people** who spent most of 3 years telling you he couldn't shift Dept. of Defense funds to pay for the wall construction at the border?
BUT because Trump had declared a national emergency at the border, the Supreme Court has now ruled MULTIPLE TIMES that he actually ***does*** have the authority to shift funds from the Dept. of Defense to the wall construction.

Did the talking heads learn anything?

Nope!