If you're interested in the history of
#dinosaurs
, you'll know the
#GideonMantell
story, since it's covered in every single book on dinosaurs. But some new data has just come to light on key events, follow me for a thread… [art by Diego Barletta].
Supposedly, Mantell – a medical doctor and amateur palaeontologist – obtained some fossil teeth while visiting a patient in Cuckfield, East Sussex. He realised they were from a giant reptile, and named the beast
#Iguanodon
in 1825…
#dinosaurs
#fossils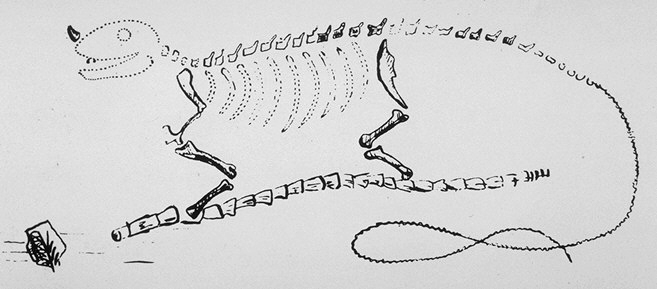 The conventional version of the story is that these initial teeth were found by Gideon's wife, Mary Ann Mantell, while she was accompanying him on a visit to a patient. The
#fossils
were observed in gravel piled up for road building...
.... Mary passed the teeth (or tooth) to Gideon and there ends her role in the story. But...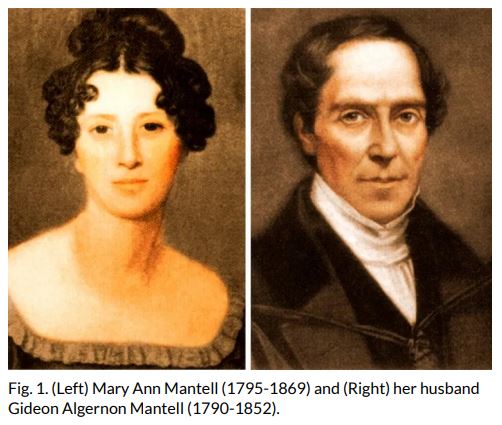 Dennis Dean's 1998 and 1999 works on Mantell characterised this part of the
#Iguanodon
story as probably fictitious, and it's this (and a few other comments) which have caused more recent authors to write off the Mary contribution as an unsupported anecdote...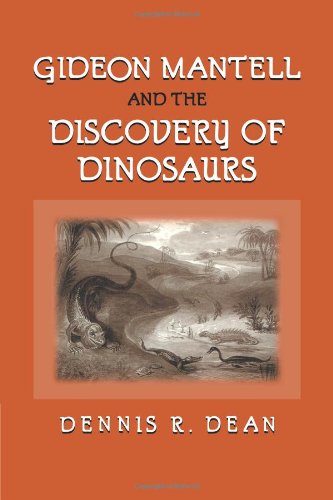 However, there have long been reasons to think that Mary's role was wrongly downplayed, especially by Gideon himself. For starters, Mary – part of the Hall & Woodhouse family famous for their brewery – was a highly educated and skilled woman...
Mary and Gideon separated in 1839, and Gideon – who suffered bouts of depression and likely had mental health issues – came to hate her; he instructed his son Walter to remove mention of Mary from his journals after his death (he died in 1852)...
.... and even claimed in 1851 to have found those initial teeth himself [attached: 1850s portrait of Mary in collections of Alexander Turnbull Library, Auckland]....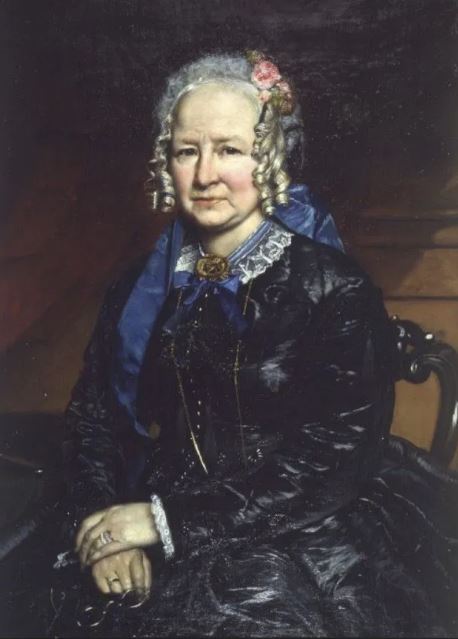 A new publication in Deposits magazine, by Martin Simpson @fossilmaniow sheds important new data on this story. A previously overlooked newspaper article of November 1st 1887 (penned by an anonymous author known only as 'Saunterer'), brought to light by Andy Revell, describes....
.... how Mary Mantell was visiting her friend Mrs Bridget Waller (note: Mary was _not_ accompanying Gideon while he was on a job) and, observing a man breaking stones for use in road-building, noticed a fossil, which she bought from him. She later passed it to Gideon.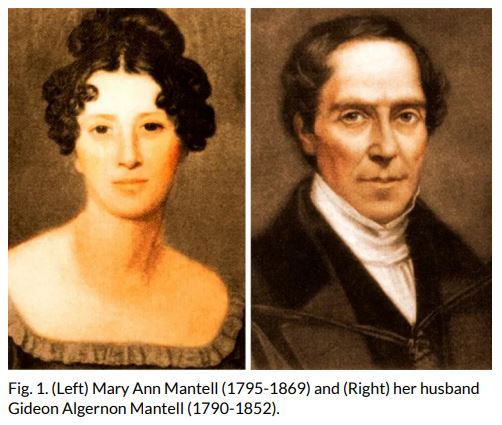 This is important in the
#Iguanodon
story, since it provides more information on, and verification of, the fact that Mary did indeed find, obtain and pay for the original tooth (or teeth). In other words, she acted as a purchaser and obtainer of
#fossils
, just as Gideon did...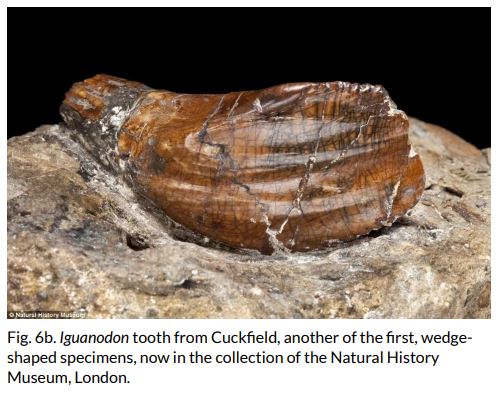 Furthermore, she wasn't with Gideon at the time. Details discussed in Martin's new article allow the event to be dated to May 1821...
This verifies Mary's role in events and shows that it was wrong to exclude her. She should be credited with finding the specimen(s) which allowed Gideon to make the breakthrough he did. A pdf of @fossilmaniow's article is available if you ask :)
#dinosaurs
[
#Iguanodon
by me]
Addendum: Martin Simpson's twitter handle did work when I added it above, it's
@Thefossilmaniow
, sorry.
* didn't work. OMG, when will Twitter add an edit function?