A thread on
#BeirutExplosion
, Hezbollah &
#ISIS
.
It is common in the
#MiddleEast
to steal seized goods/public storage and burn it after that. It is known for investors
#BeirutPort
is controlled by
#Hezbollah
. And
#AmmoniumNitrate
is the most loved substance for the global terror.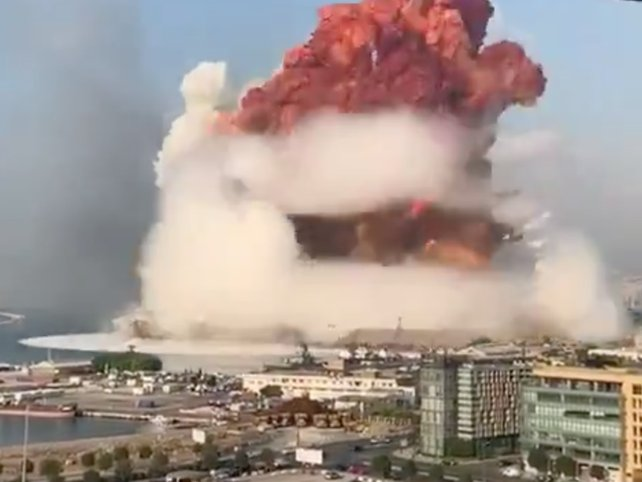 a document was shared today. the General Director of
#BeirutPort
asked the government 6 times to sell/re-export the
#AmmoniumNitrate
immediately because it is dangerous.

it is viral and not published by any official source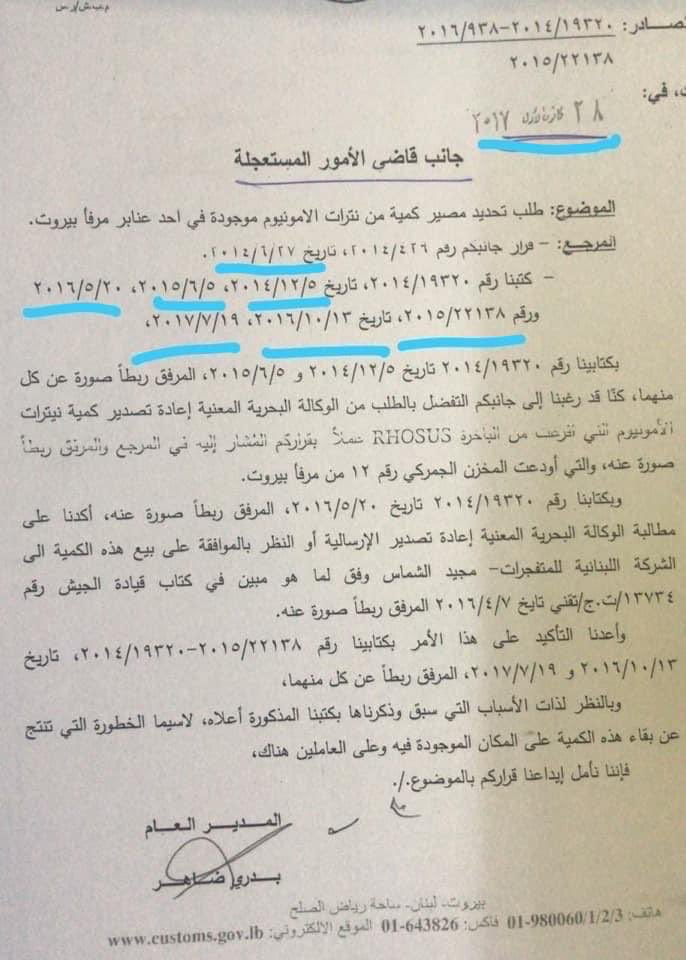 The
#BeirutPort
and Airport is very known to citizens of
#Syria
&
#Lebanon
how they are hard controlled by
#Hezbollah
and the loyalties don't hide this in their speeches or posts.
article about controlled Lebanese institutions by Hezbollah
@ArabWeekly
https://thearabweekly.com/hezbollah-control-lebanons-two-branches-power

Tracing
#Hezbollah
activities in the last few years it is easy to follow how the
#AmmoniumNitrate
was part of it
in 2015 A
#Cyprus
sentenced a member Hezbollah and seized 9 tons of Ammonium Nitrates.
https://apnews.com/9b2fba18477b4f9098dd3da95fb0ff2b

List of
#Hezbollah
and
#AmmoniumNitrate
on the
@ODNIgov
special report of "Hezbollah Worldwide Operational Activity".
for example
#Kuwait
in 2015 seized ~19 tons of the nitrates.
the DNI report

https://www.dni.gov/nctc/groups/032004_Hizballah_Activity-Interactive-NCTC/index.html#/content/timeline

another 3 tons of
#AmmoniumNitrate
seized by
#Hezbollah
members in
#London
in 2015
https://www.ajc.org/news/hezbollah-nefarious-activities-in-the-eu-factsheet-7

As
#Germany
banned
#Hezbollah
in May 2020, it was also about the
#AmmoniumNitrate
.
1:
https://www.timesofisrael.com/mossad-gave-berlin-intel-on-hezbollah-ops-on-german-soil-ahead-of-ban-report/
2:
https://www.zeit.de/politik/deutschland/2020-05/mossad-hinweise-verbotsverfahren-hisbollah-deutschland

The
#AmmoniumNitrate
is the most loved substance for the terrorists all kind that's why many countries made hard regulations because of this.
an example from a report ask for hard regulation in Europe (2010)

https://ec.europa.eu/commission/presscorner/detail/en/MEMO_10_428
The
#Hezbollah
involved also in smuggling weapons and drugs world wide and has in the black market very strong relations to the
#ISIS
and
#alQaeda
. As they entered
#Syria
it was very remarkable to us how easy they can reach the
#AmmoniumNitrate
to build their
#VBIED
.
in 2012 I had a big tension with groups from Homs because of a report of buying weapons from
#Hezbollah
to fight
#Assad
. The idea of weaponizing the revolution was refused by us and specially if we know the weapons was sold by Assad and allies at the beginning.
I think hardly
#Hezbollah
was obstructing the destruction or the resell the
#AmmoniumNitrate
in favor of the Lebanese state. Hezbollah was selling nitrates world wide to every terror group and using them also for its own proposes.