Thread:
It is a moment of pride for all Indians that
#RamMandir
is coming up at very place where Prabhu Shri Ram was born in Ayodhya & where a Jihadi invader constructed an illegal structure only to abuse & mock the Hindus whom he considered as Kafirs.
#पधारो_राम_अयोध्या_धाम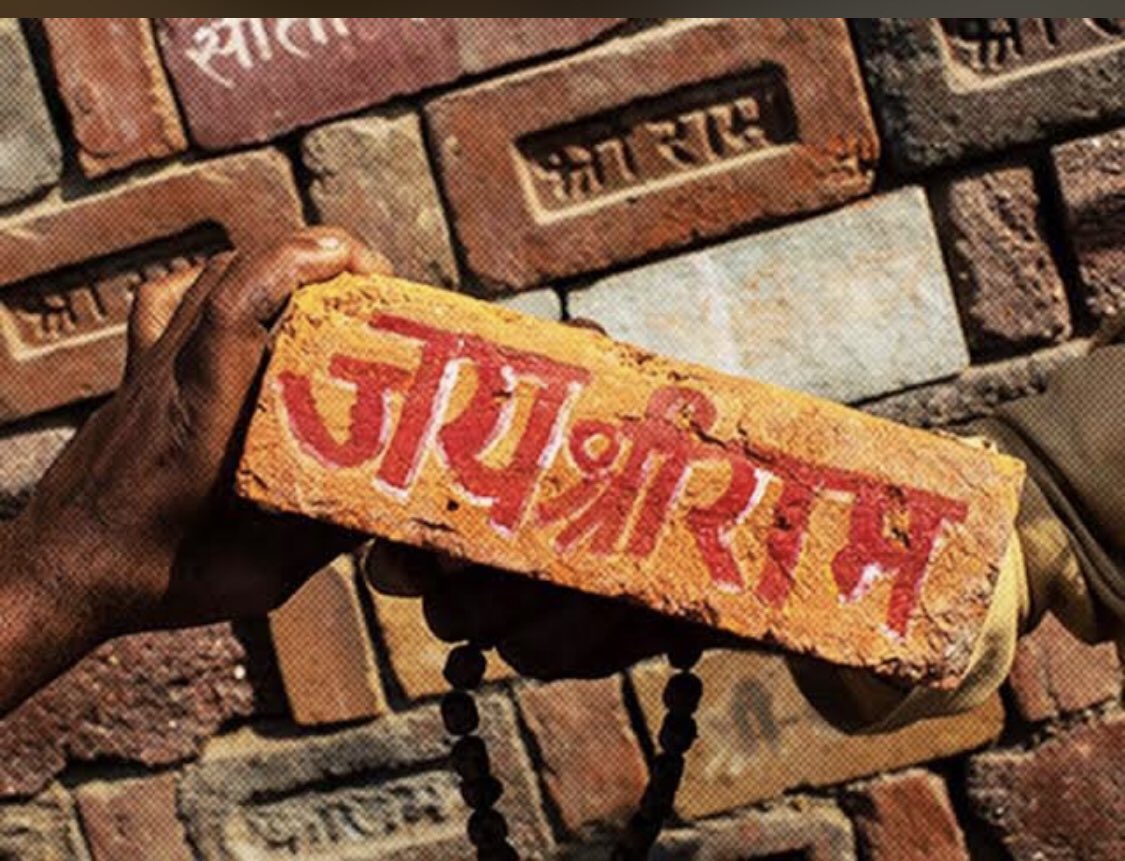 I believe that we are lucky and blessed enough to witness the second homecoming of Shri Ram to his Kingdom of Ayodhya.

This is no ordinary feat as it was a struggle of generations of Hindus who did not give up thier claim on the holy land.
In the history, only parallel to this kind of struggle of a religion to reclaim thier holy land is found in Israel where Jews waited for several centuries to get back their holy land from Palestine.
#पधारो_राम_अयोध्या_धाम
#RamMandir
Now that this dream of millions of Hindus is turning into a reality and there is a festive mood everywhere, let's spare a moment or two to remember thousands of people who laid thier life for the construction of
#RamMandir
at Ayodhya.
Let us remember the supreme sacrifices of uncountable number of Karsevaks who were assaulted, tortured and brutally killed in the police firing ordered by the Samajwadi Party Patron Shri Mulayam Singh Yadav Ji only to mock hindu dharm and appease a section of society!
Special thanks goes to the Swayamsevaks/activists of
@RSSorg
,
@VHPDigital
, Bajrang Dal and other affiliates of the RSS who mobilised the Hindu masses and unified them in demanding for a Grand Ram Mandir on the very site Where Prabhu Shri Ram was born in Ayodhya.
Hindu saints and seers of all hue and colour played an important role in developing a consciousness among the Hindus about thier right. Several Hindus fought this battle in the legal and political domain ultimately leading to the Construction of
#RamMandir
at Ayodhya.
Although each and every hindu deserve the appreciation for this event, yet some special names need to be mentioned who dedicated thier everything for having the Ram Mandir.

Many are not alive yer thier souls would finally rest in peace to see this grand event.
I am reminded of Shradheya Swargiya Shri Ashok Singhal Ji of the VHP, Sadhi Ritambara Ji, KS Sudarshan Ji.

Among the BJP leaders, Advani ji will always be remembered for his Historic Rath Yatra that mobilised Hindus all over India in the Favour of a Ram Mandir at Ayodhya.
Role of Swargeey Shri Atalji, Murli Manohar Joshi Ji, Sadhvi Uma Bharti Ji, Kalyan Singh Ji, Vinay Katiyar Ji, Vijayaraje Scindia Ji, Pramod Mahajan Ji, Vaghela ji will never be forgotten.
These people, by the blessings of Shri Ram, gave life to the Ram Janmbhumi movement and kept the flame of Dharma burning under all adverse circumstances.
I am lucky to be a part of an organisation whose leaders have such a dedicated and commitment for Dharma and Nyay.

I pray to Prabhu Ram to Bless every Indian so that they too can walk on the path of truth, honesty, justice and tranquility.

Jai Shri Ram!