A few useful frames. (From here:
https://twitter.com/romyjournalist/status/1290671518154985472
)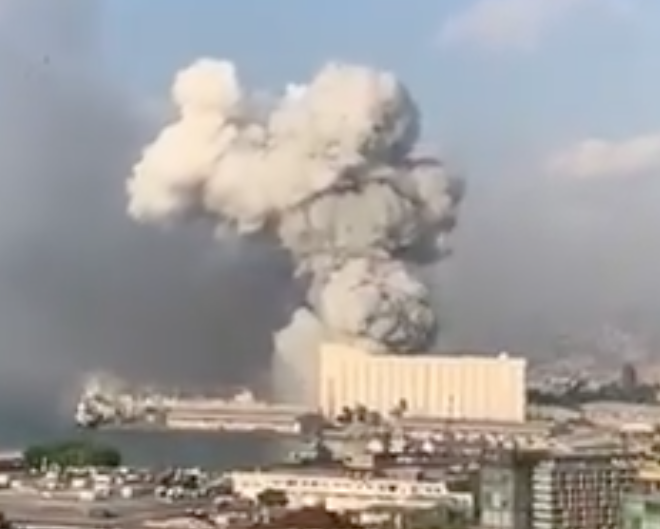 2.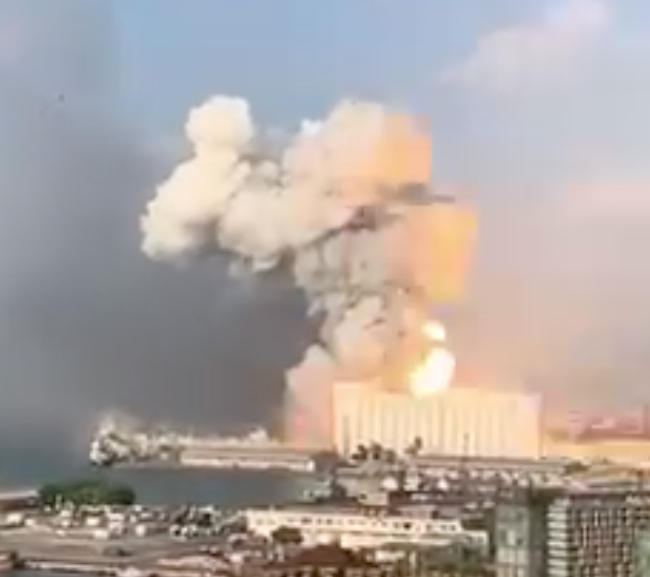 3.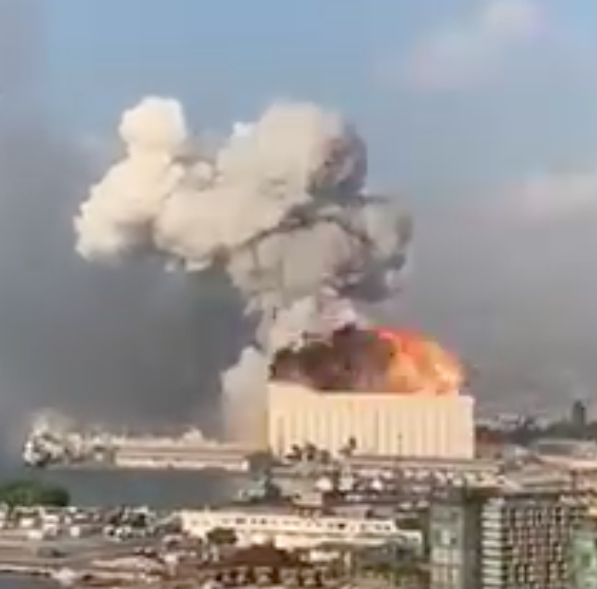 4.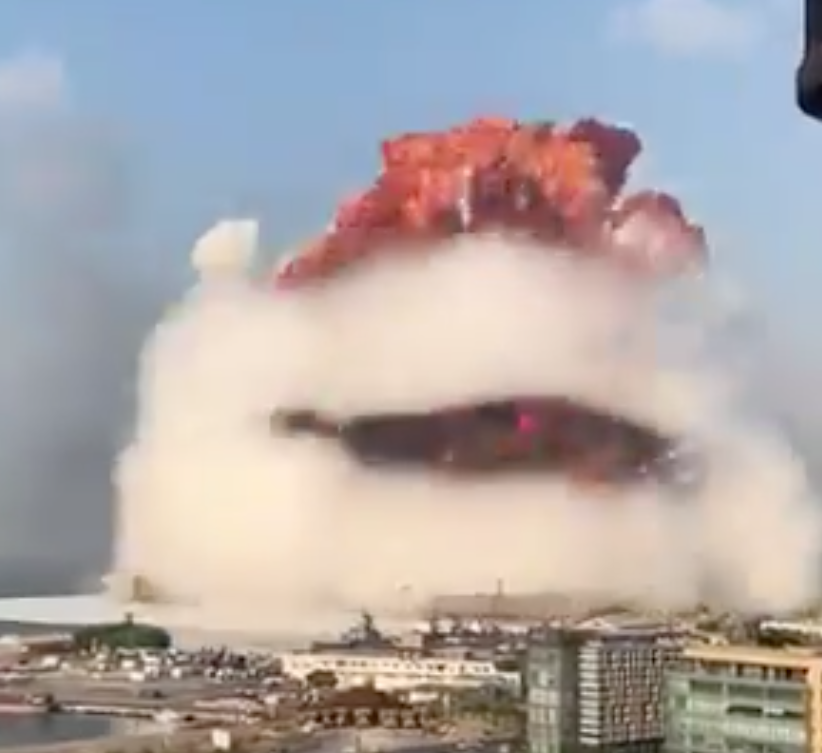 Looks like a fire before the explosion, followed by a sharp, upward rupture, followed by a larger fireball, and then, eventually, due to massive heat generation, the spontaneous condensation of atmospheric water in the shockwave: may be an industrial accident caused by a fire.
Orange hue may be due to industrial storage of nitrocellulose (for example) getting blown up; would produce orange residual smoke. There are other explanations.
IIRC, if the above account is correct, would be pretty similar to the disastrous 2015 explosion in Tianjin, China.