UPDATE:
@us_navyseals
statement says, "The inherent message of this video is completely inconsistent with the values and ethos of Naval Special Warfare and the U.S. Navy... There were no active duty Navy personnel or equipment involved with this independent organization's event."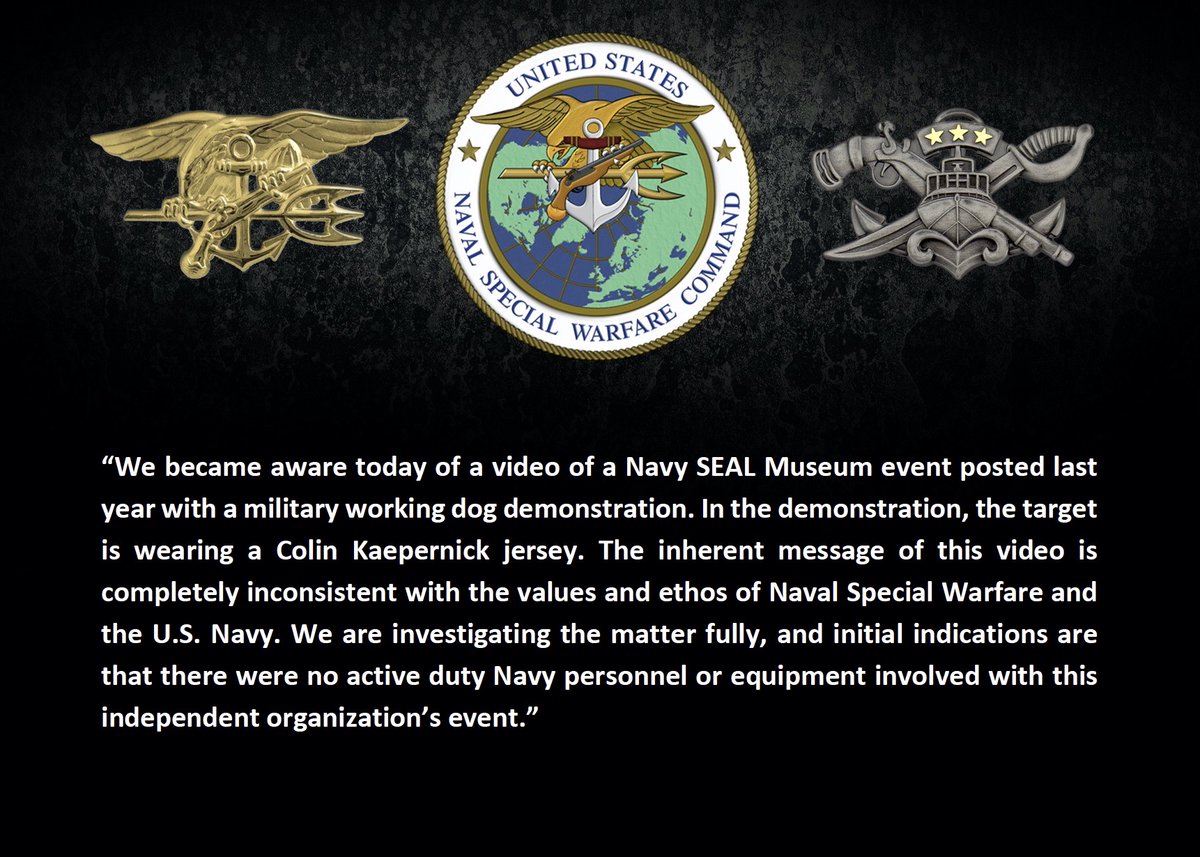 "Each and every one of us serves to protect our fellow Americans - ALL Americans. Even the perception that our commitment to serving the men and women of this nation is applied unevenly is destructive," Rear Admiral Collin Green, head of NSWC, wrote in an email to his forces.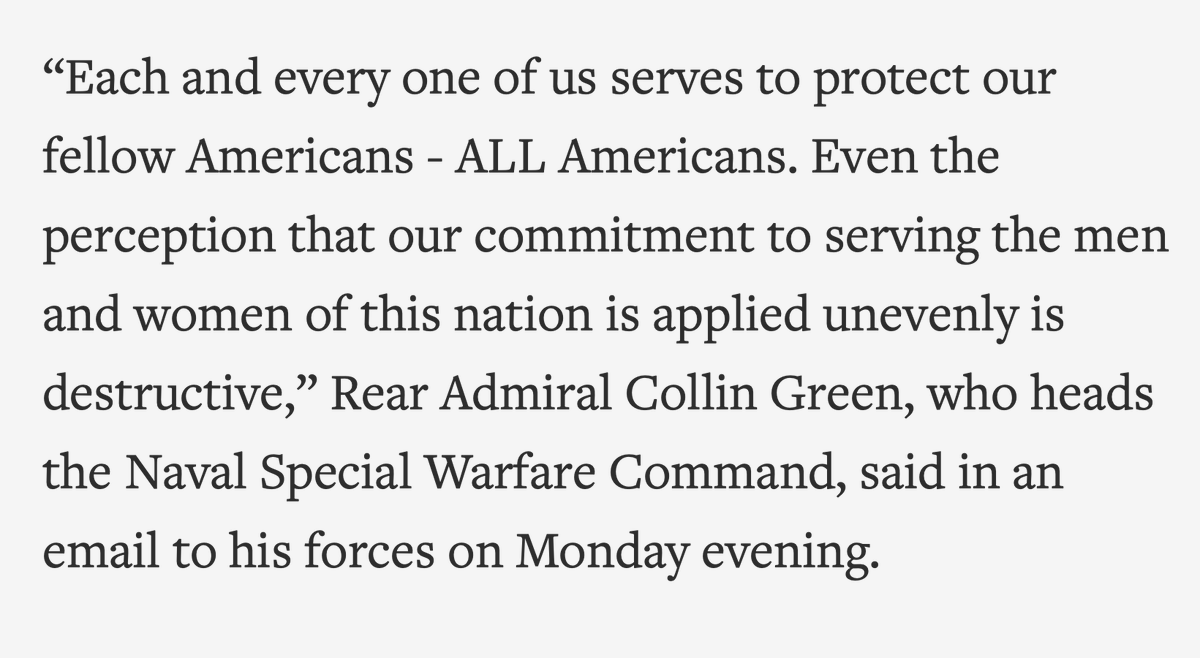 "While the museum is an independent non-profit organization and the participants were contracted employees from outside the DoD, in many ways, these facts are irrelevant. We have been inextricably linked to this organization that represents our history..."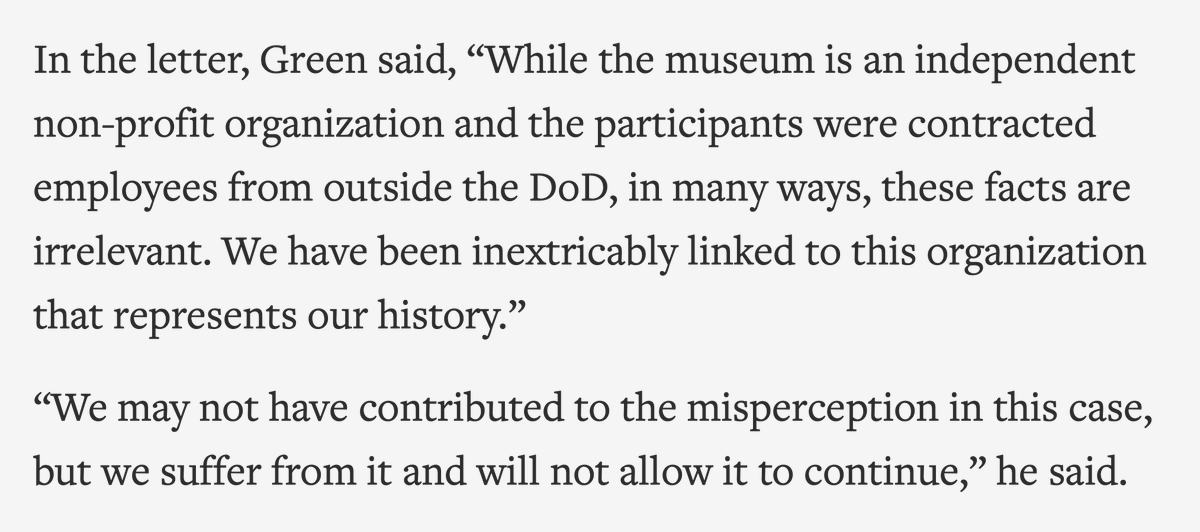 "We own our relationship with the American people and we must honor it," said Green in his letter on Monday. "We also own our relationship with each other, and our fellow teammates will all receive the dignity and respect they deserve."