Next, we looked at the tweets retweeted by these bots to attempt to determine the words, phrases, or hashtags that cause them to retweet a tweet. Based on the triggers, not all of the bots are political -
#COVID19
and technology-themed retweet bots show up prominently as well.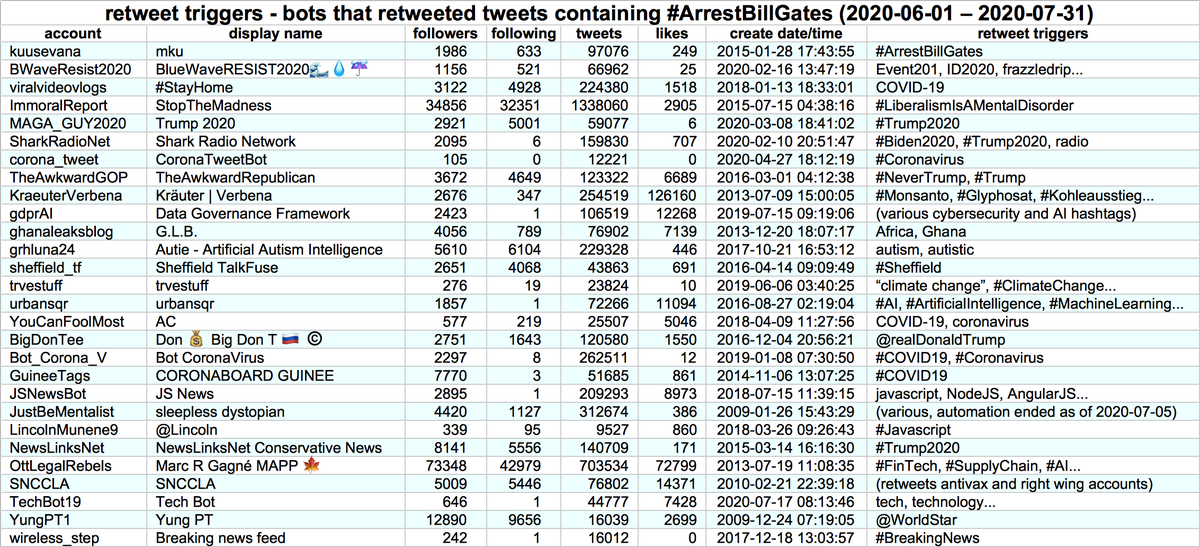 Unsurprisingly given the diversity of trigger words/hashtags, these bots retweet a wide variety of content. Despite this, they all ended up retweeting
#ArrestBillGates
tweets, frequently due to the presence of a word that has nothing to do with arresting Bill Gates.
Finally (for now), we had
@DrunkAlexJones
post a bot tweet containing the words/hashtags that trigger the bots discussed in this thread. Thus far 10 automated accounts have answered the siren song.
https://twitter.com/DrunkAlexJones/status/1289747467257380865