August 1st marks the day slavery was abolished throughout the British Empire, freeing enslaved people in Canada. Racial inequality and anti-Black racism are legacies of enslavement. Mark
#EmancipationDay
by learning about enslavement in Canada with 6
@CdnEncyclopedia
articles: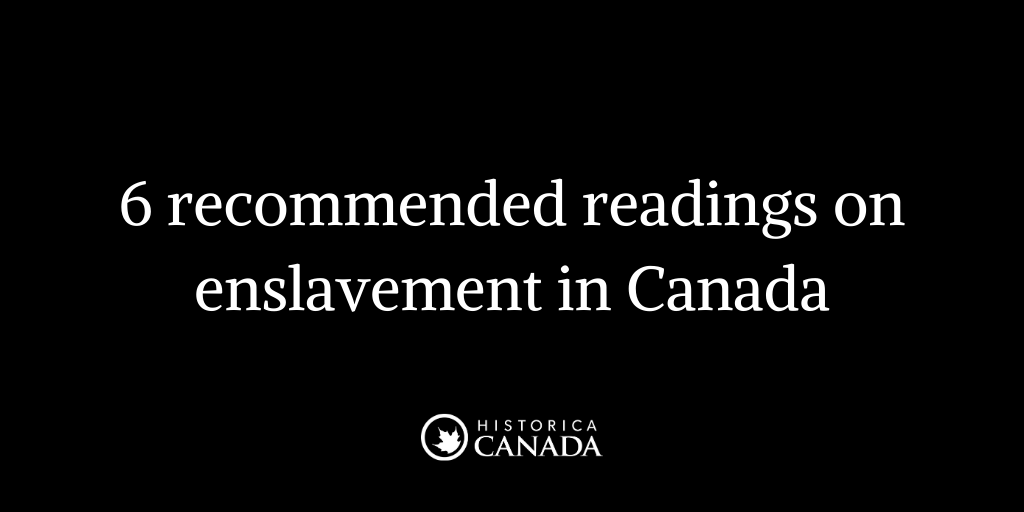 In early Canada, the enslavement of African peoples was a legal instrument that helped fuel colonial economic enterprise. For 2 centuries, settlers in what is now Canada bought, sold & enslaved Black ppl, and were involved in the transatlantic slave trade.
https://thecanadianencyclopedia.ca/en/article/black-enslavement
Thank you to our
@CdnEncyclopedia
contributors Bonita Lawrence (
@bonital3
) and Natasha L. Henry (
@NHenryFundi
) for their work on these articles. Please use this list as a starting point to learning more about the history and legacy of slavery in Canada.