#Thread
Who is Saket Gokhale Doesn't Matter
But
What Saket is Doing Does Matter
He is another congress stooge, pappu worshipper.
Although he has tried to remove links about his relation to congress from his social media handles everyone knows that he was congress slave
Not So Long ago .
He is Still Associated with Congress Party !!

I will Give Some Examples !!
He is a criminal who helped and sheltered ridiculous online troll papri banerjee who posted anti India messages after pulwama terror attacks. This papri went on an online hate post spree calling Indian martyrs names and abusing our forces for which a court ordered her arrest,
but she disappeared only to be sheltered by this Idiot. Then he was intimidating users on twitter

It doesn't Stop Here !!

More to come
After Pulwama terrorist Attacks, there was a torrent of posts on social media cursing Indian security forces and as well as India. Social media handles such as 'comrade squinty' played a crucial role in exposing anti-nationals and bringing them to the book.

Assam Police tweeted, the aftermath of the tragic
#PulwamaAttack
This Tweet Was On Saket's Fake News .
And the one who is absconding is none other than Papri Banerjee, allegedly, all because of a Congress operative- Saket Gokhale.
And guess who is abscoding?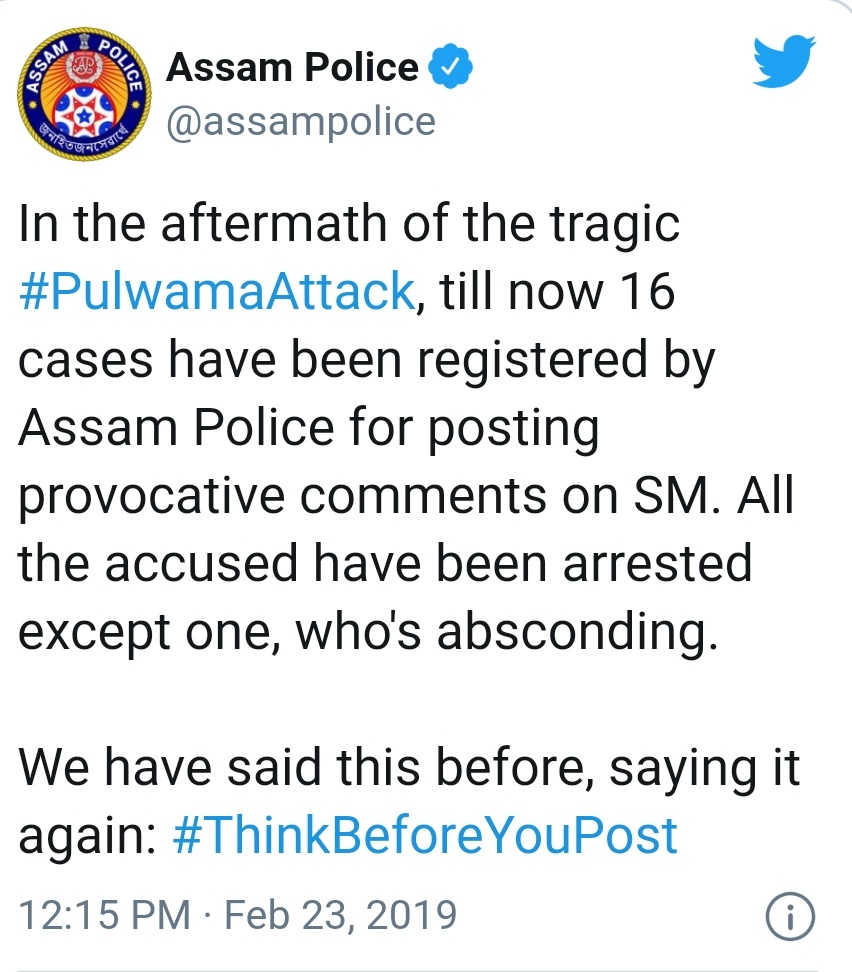 His act of supporting a person such as Papri Banerjee who used derogatory words for the security forces is really despicable and liable, to say the least. 
As Posted those images above look into this Pics Again .
Dated 17/02/2019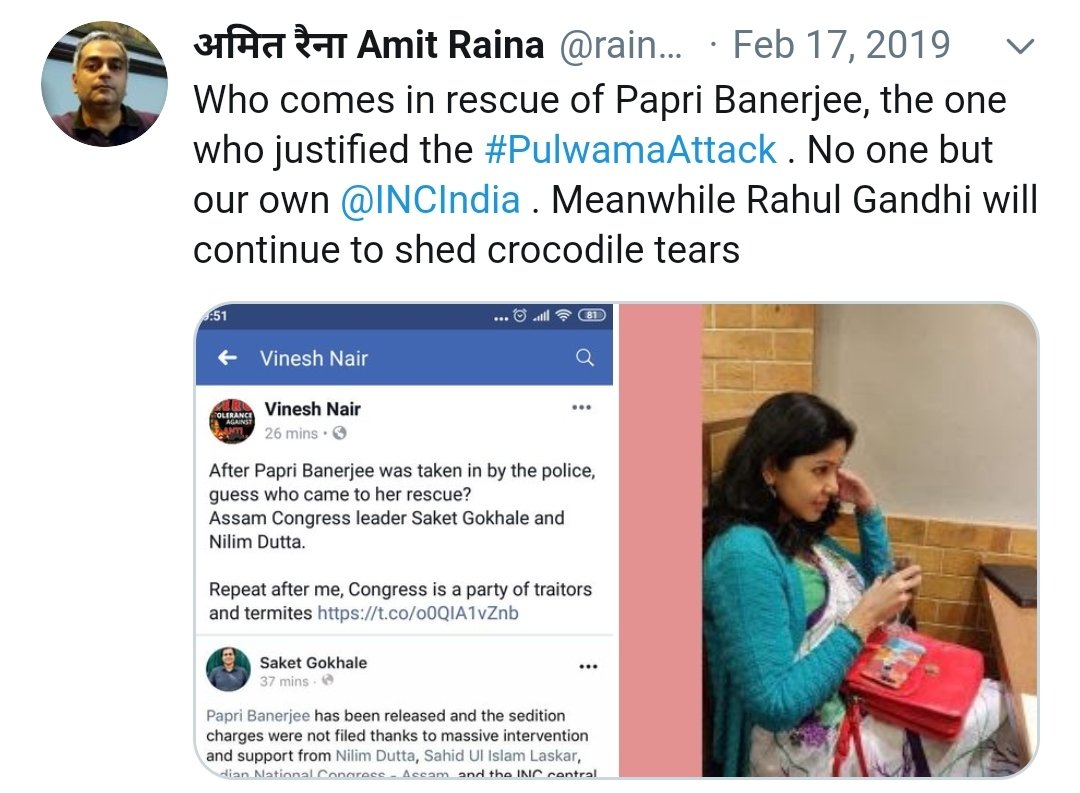 Congress Leader Saket Gokhale stepped in to pressurized Assam Police & forced them not to take any action against her who falsely denigrating Army. He is her facebook friend & know it very well
Saket Gokhale, who came to her rescue, is busy threatening an innocent Twitter handle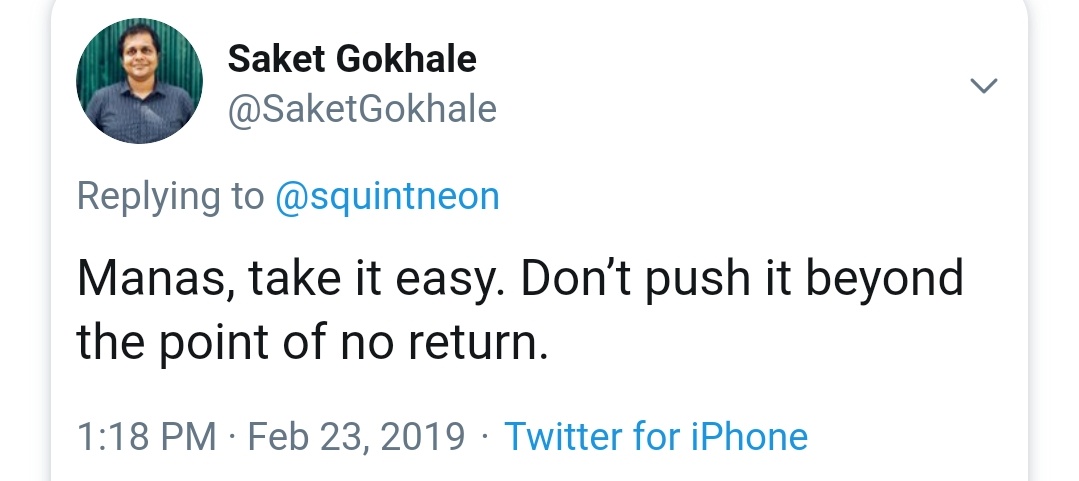 Then He Tweeted To
@RealSquintNeon
(All Though the Account is Suspended)
Don't Worry I Have His Tweet to Share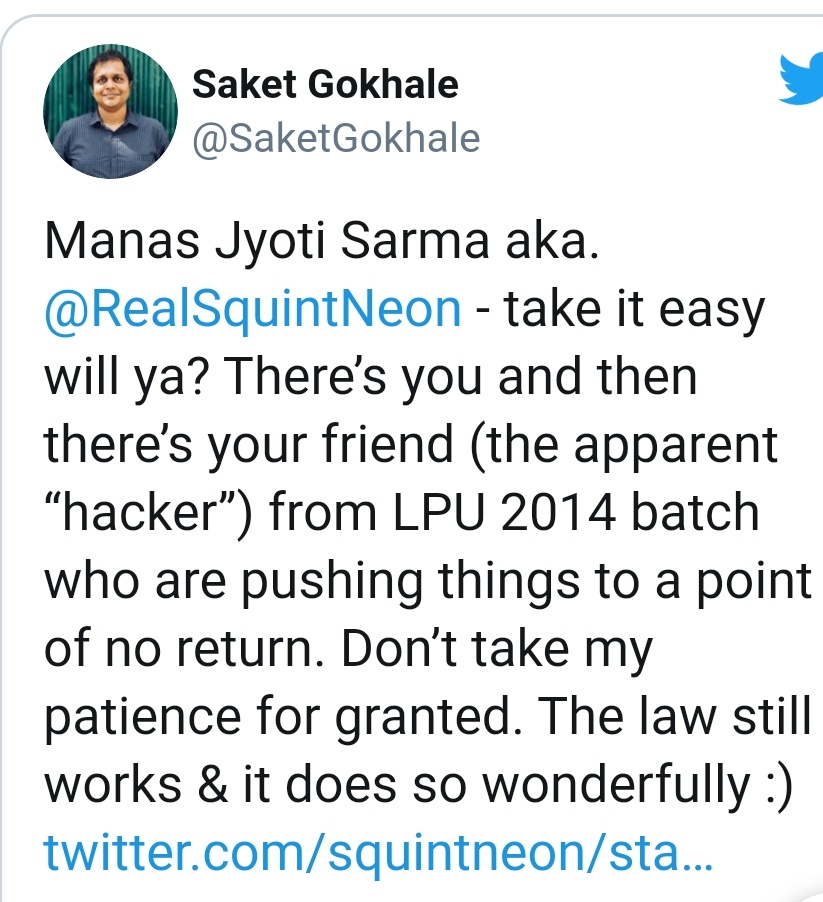 Ventilators Propaganda
Made in India Ventilators purchased from PM CARES fund start arriving at hospitals
after the first batch of ventilators procured using the PM CARES fund were made available to hospitals, Congress supporters on Twitter to spread wild conspiracy
theories casting aspersions that there is a 'ventilator scam' underway even as India fights Chinese coronavirus as well as soldiers at the border.
One Saket Gokhale was one of the first to float the conspiracy theory. In a seven part thread,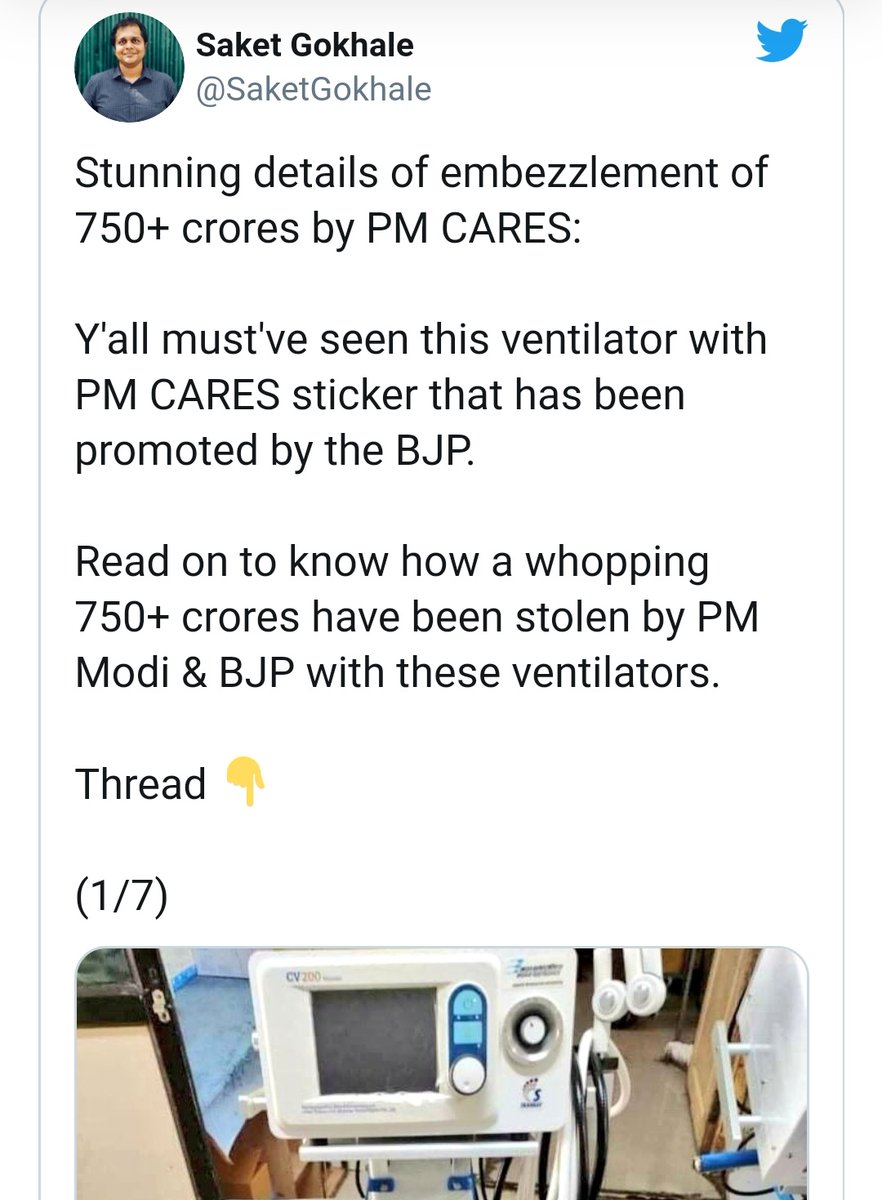 Gokhale tweeted how Rs 750+ crore have gone 'missing' from the funds allotted for procuring ventilators under the PM CARES fund.

The ventilator model Skanray CV200 procured from Mysuru based Skanray Technologies. Gokhale cast Vilification that since Skanray Technologies is
licensed partner for manufacturing Philips ventilators, Skanray is passing off the same 'Philips CV200' model as made in India model. He then fished out a 'price list' from IndiaMart, an e-commerce portal, for 'Philips CV200' model which claimed how it is sold on IndiaMart at
Rs 2.5 lakh per unit. That's Ridiculous
Anyway
Gokhale does some high school math and says that Rs 2,000 crore out of Rs 3,100 crore PM CARES fund allotted for procurement of 50K ventilators, government is paying Rs 4,00,000 instead of Rs 2.5 lakh.