The nation is curious to know if grabbing power in Madhya Pradesh can justify the situation we're in today.
#BJPCoronaSarkar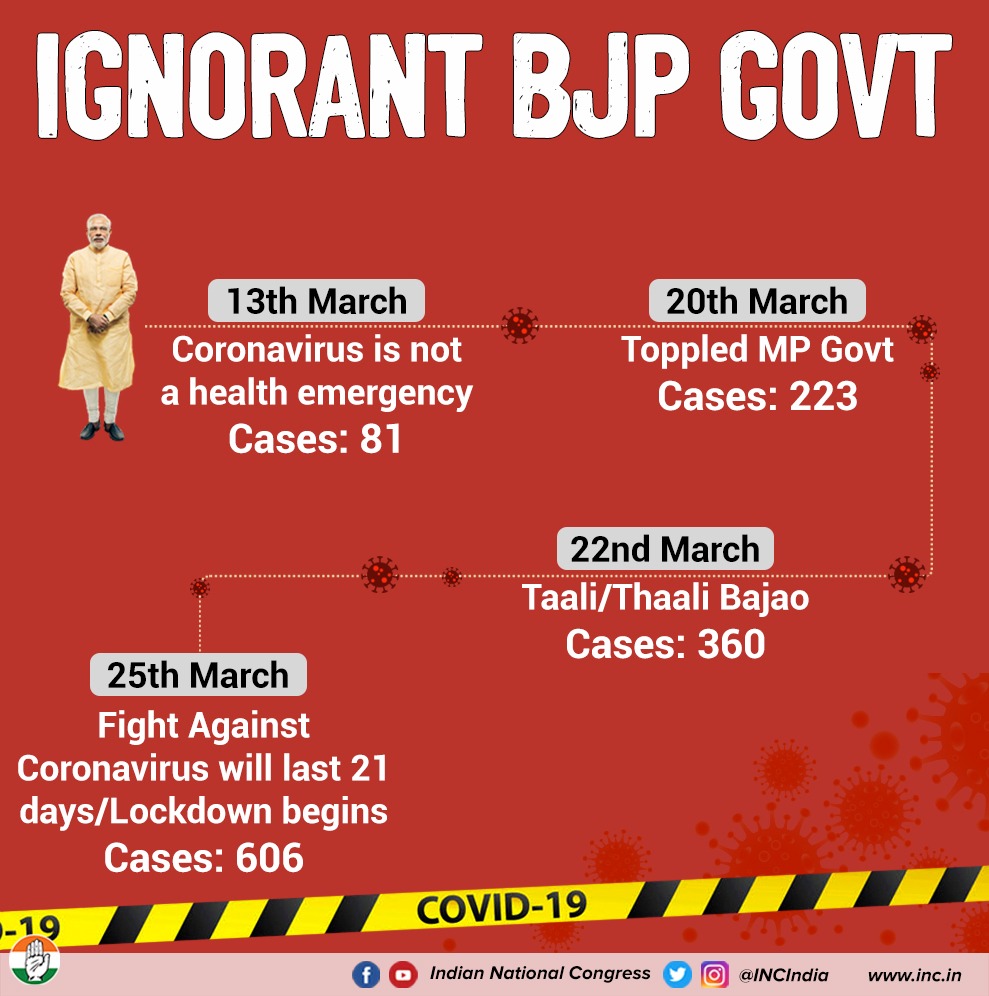 Relying on data & statistics has not been this Govt's priority. No wonder it could openly mislead the nation by saying no new cases would be seen after 16th May.
#BJPCoronaSarkar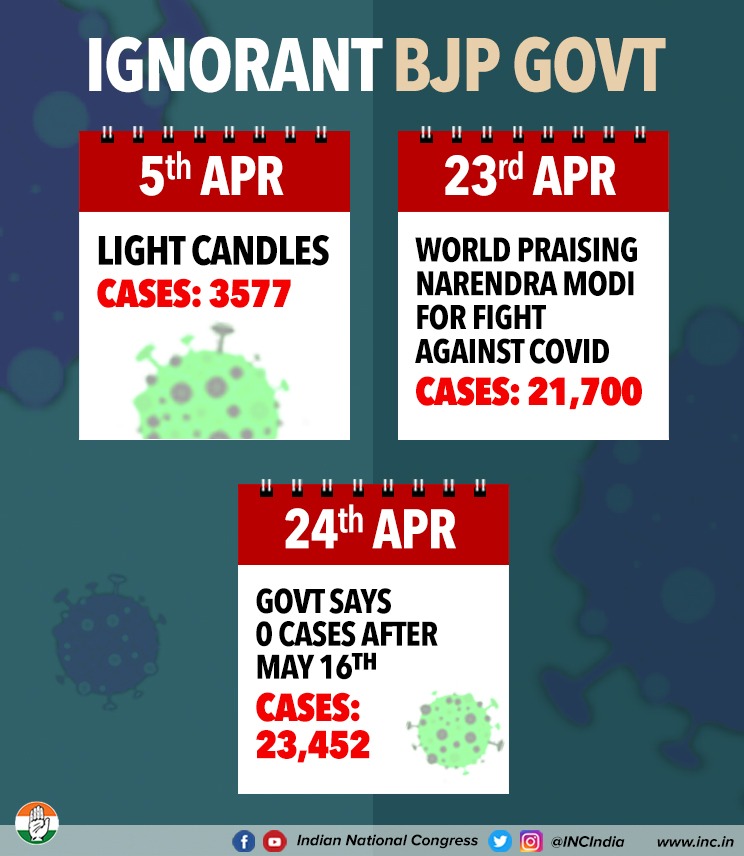 The unplanned lockdown triggered a massive humanitarian crisis where millions of migrant workers were left to fend for themselves. Meanwhile, Modi Govt was busy planning celebrations for 6 years in power.
#BJPCoronaSarkar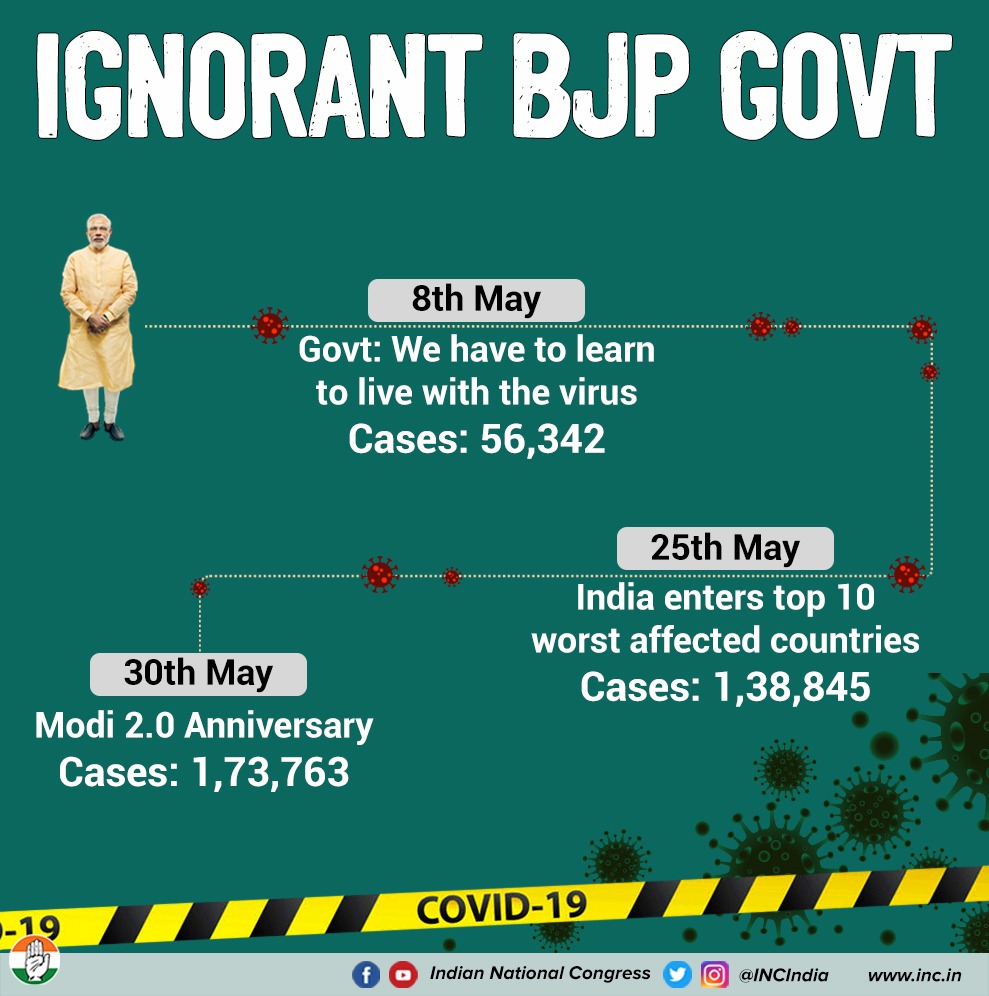 LED screens were set up in remote areas where even food from Govt schemes didn't reach. Wah Modiji Wah!
#BJPCoronaSarkar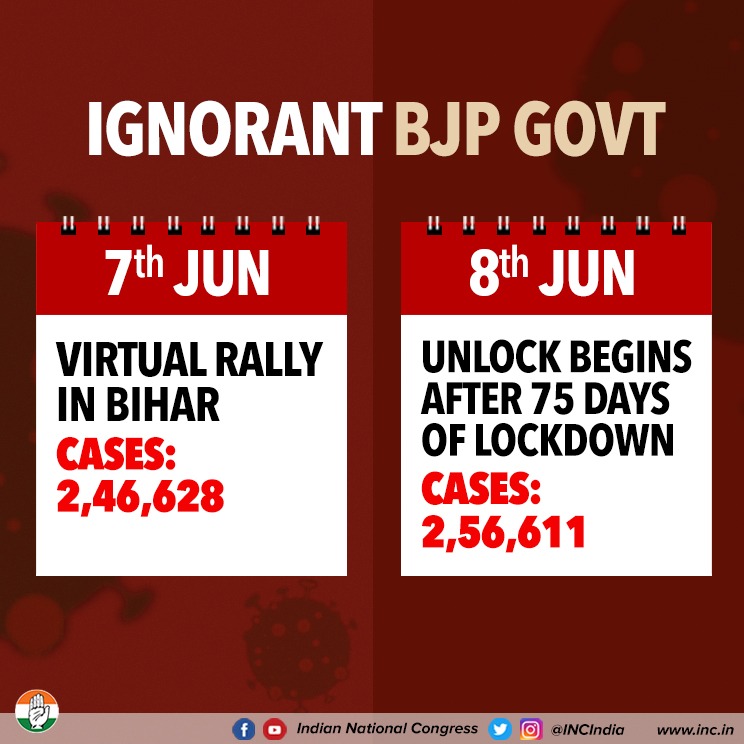 Reminding the Govt that we are the third worst affected country in the world is of no use. They're busy managing the media and the headlines.
#BJPCoronaSarkar