What is the role of climate action in the
#EUCO
deal?


A thread

#EUGreenDeal
#GreenRecovery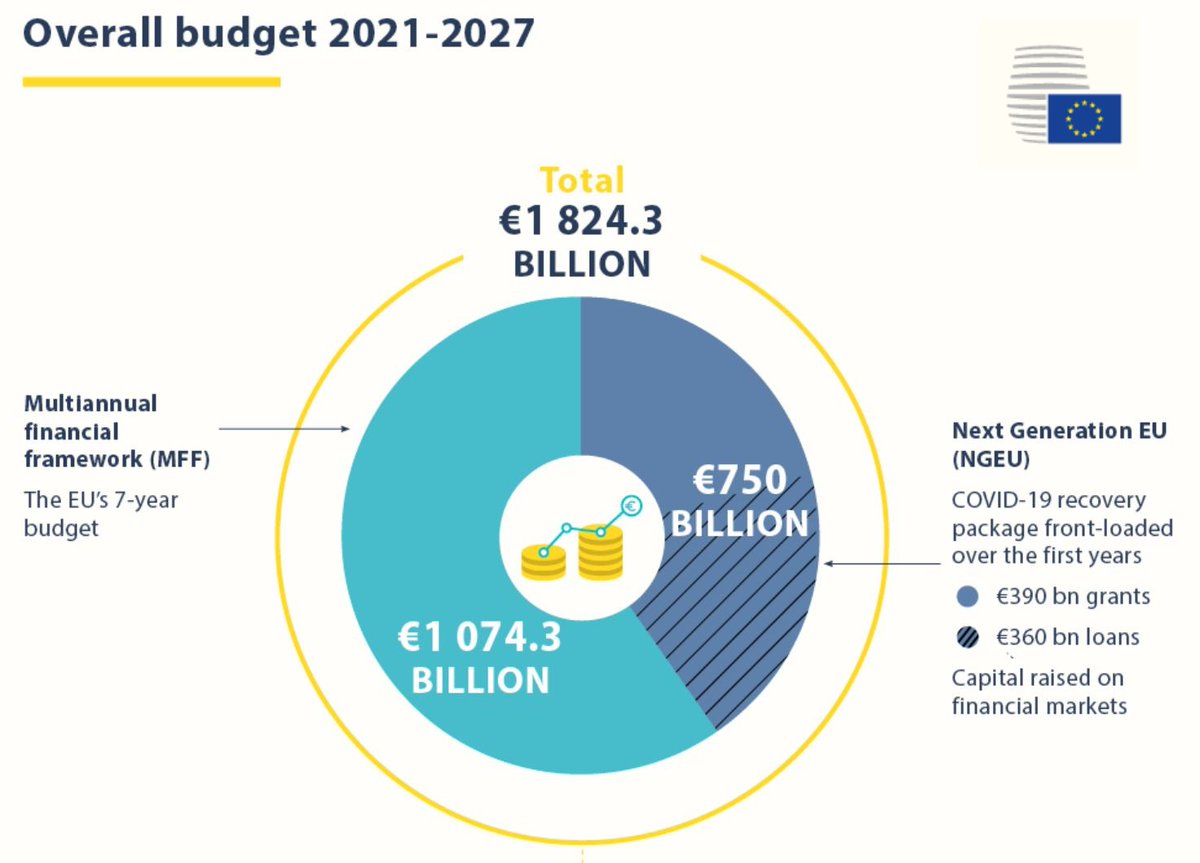 1a. An overall climate target of 30% will apply to the total amount of expenditure from the EU budget and NextGenerationEU. As we have argued before, this target should be handled carefully, as anticipated contributions to climate-related spending are likely to be overstated.
2. EU 2030 emissions reduction target will be updated by end-2020. President von der Leyen is committed to raise it from 40% to 50-55% below 1990 levels. Merkel recently said that one of the key goals of the German EU presidency will be to build a consensus on this among the 27.
3. The Just Transition Fund is halved compared to previous proposal, from €40bn to €17.5bn. This follows the same unfortunate fate of other EU public goods (such as health and research) that have also been substantially cut under this deal.
4. Turning the EIB into the EU's climate bank. We have argued before that in order to increase the EIB's firepower, and truly turn it into the EU's climate bank, a capital increase would be necessary. EUCO now invites the EIB Board of Governors to review this by end-2020.
5. EUCO wants 40% of Common Agriculture Policy expenditure to be dedicated to climate. This is good. We know CAP provides good income support, especially for richer farmers, but is less effective for greening and biodiversity. It remains to be seen how this will be monitored.
Overall, it is fair to say that the overall package does not betray the
#EUGreenDeal
. It is now up to individual Member States to submit green national recovery plans, and to the EC to duly monitor them. In general this is the greenest recovery plan the world has seen so far. End