This madarchod
@maisooru
calls everyone a liar/ corrupt, but will not simply post one single piece of evidence in support of his contentions.
We will evaluate every single claim here i have made in my tweet, screenshot of which can be seen here.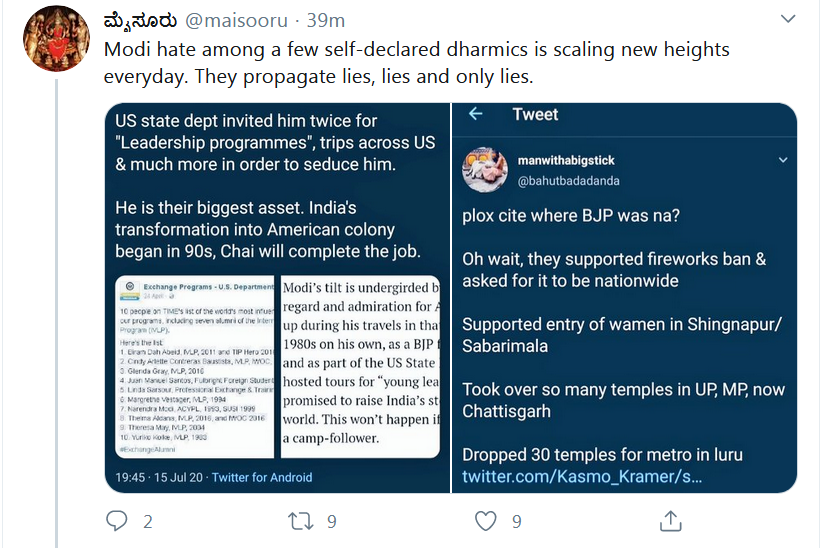 Let's start with my claim about downing of 30 temples in Bangalore. They're doing so to expand metro. How is this a pro-Hindu move, it escapes me...
may be
@maisooru
gaandu with his infinite wisdom will explain, how this is good for Hindus/ Hinduism...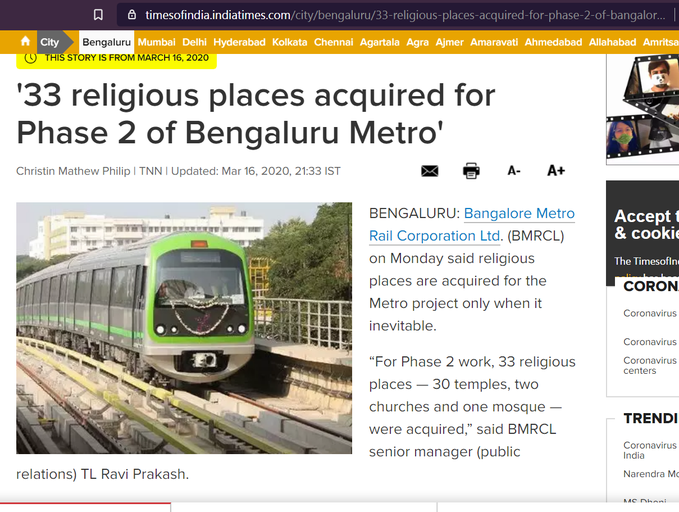 Archived presser is from 2014, the very year BJP got into power. They were already looking at "improving" Deepavali...
lol he's asking for a cracker ban... Just saying...
Then his ministry later asked for ban, & usage of "green firecrackers"... idiocy.
https://archive.is/KzLEx
lol, let's look at what economic advisor ji has said in past about defending freedom of temples... today complete 180 after being on payroll of government. Still, it's funny since they all are up patting each other on back.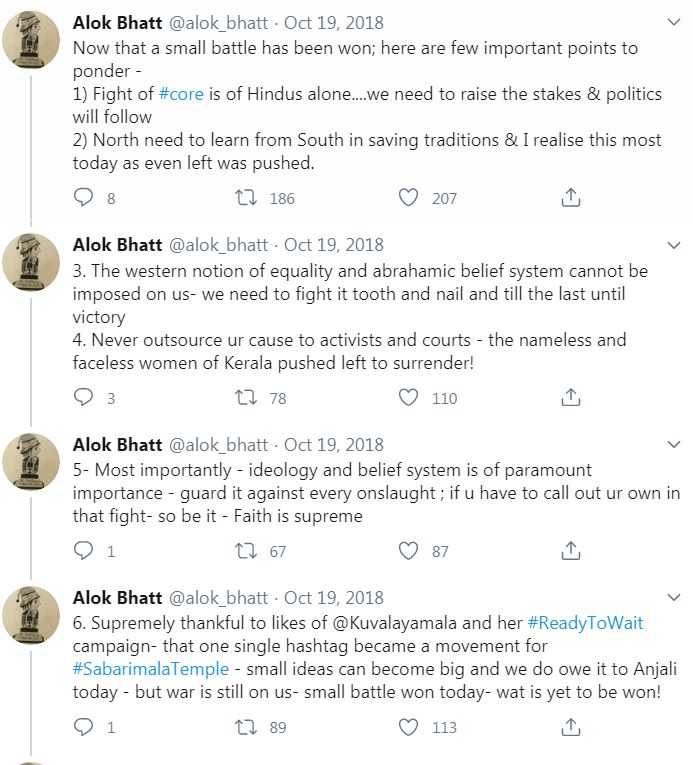 Now these bozos will come back with, "why not give more evidence?"

Of course, having never substantiated any of their claims... It's a cycle that never ends, and it's mostly because a Hindu gets easily swayed by emotion.

Vote for anybody, but hold their feet to fire...