With little to no public comment period trump plans to streamline the National Environmental Policy Act (NEPA), a bedrock environmental law fr 1970. Effecting working class communities of color it is nothing less then environmental racism.
The Wa Po
https://apple.news/AklG6ZgRhS3W9Y4KP813dwg
2/
Officials weighing a proposed coal mine or oil drilling operation would not have to consider whether burning those fossil fuels will contribute to climate change

A slew of industries have lobbied to speed up the federal permitting
& there we have it

CNP & Koch network
3/
"
#KochNetwork
&
#CouncilForNationalPolicy
agenda. They've systemically attacked" environmental regulations & "the
#COVID19
crisis is their opportunity to ensure" the NEPA fails. "The public will never know who is responsible.
Same with the USPS" & the push to open schools.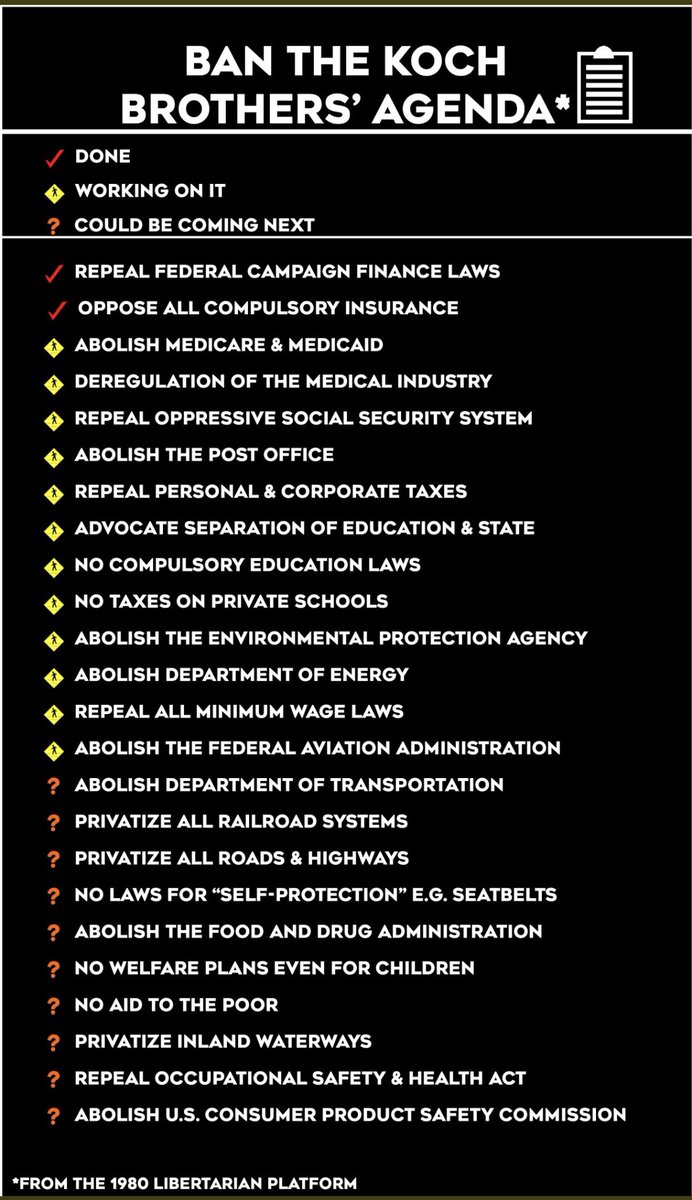 4/
Revisions to NEPA could be vulnerable in court because the administration is seeking profound changes to a law without congressional action

Again the Koch way.
5/
"Most of WH, Cabinet, several agencies, GOP & their Govs are
#KochNetwork
&
#CNP
members." The push to roll back EPA regulations is all
#KochAgenda
"tRump's agenda is the
#KochAgenda
masquerading as WH policy GOP platform. Their goal is not to govern...but, to decimate."
6/
Any WH persons in meme who are no longer there have been replaced by another Koch selected person. As long as Pence & Kellyanne are there they will see to Koch & big industry concerns.