And, yes, I'm accusing the UCP of adopting tactics pioneered by the Nazis and being implemented right-wing authoritarians today. Hungary, Turkey, Brazil, India, Trump's America. These are all countries led by authoritarians who Kenney calls friends. This is what we're up against.
I'm reminded of the famous poem by German Lutheran pastor Martin Niemoller. People all remember the line "then they came for the Jews." But the poem also said l "then they came for the trade unionists." They always come for the unions; because they know we'll fight them.
#canlab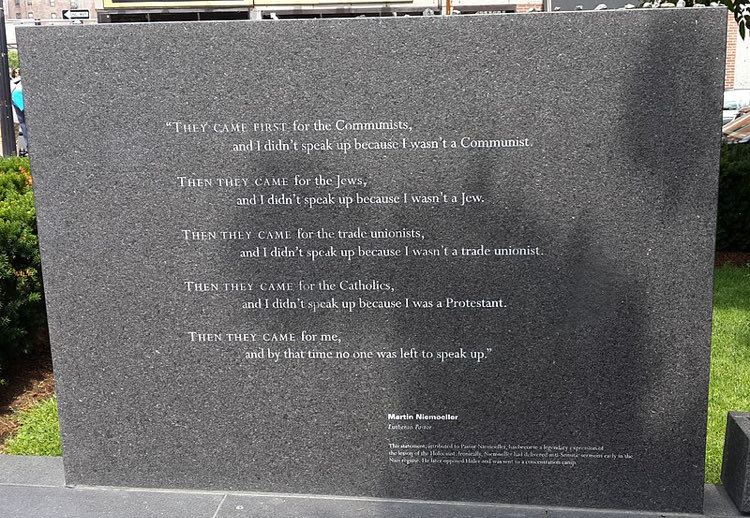 Message to Kenney and his on-line incel army of offensive "issue managers": we see what you're up to. And we won't let you get way with it!