THREAD: ABOUT THE BREATHE ACT
How can a piece of federal legislation change the course of history? Let us tell you about the
#BREATHEAct
.
http://BREATHEAct.org
1/8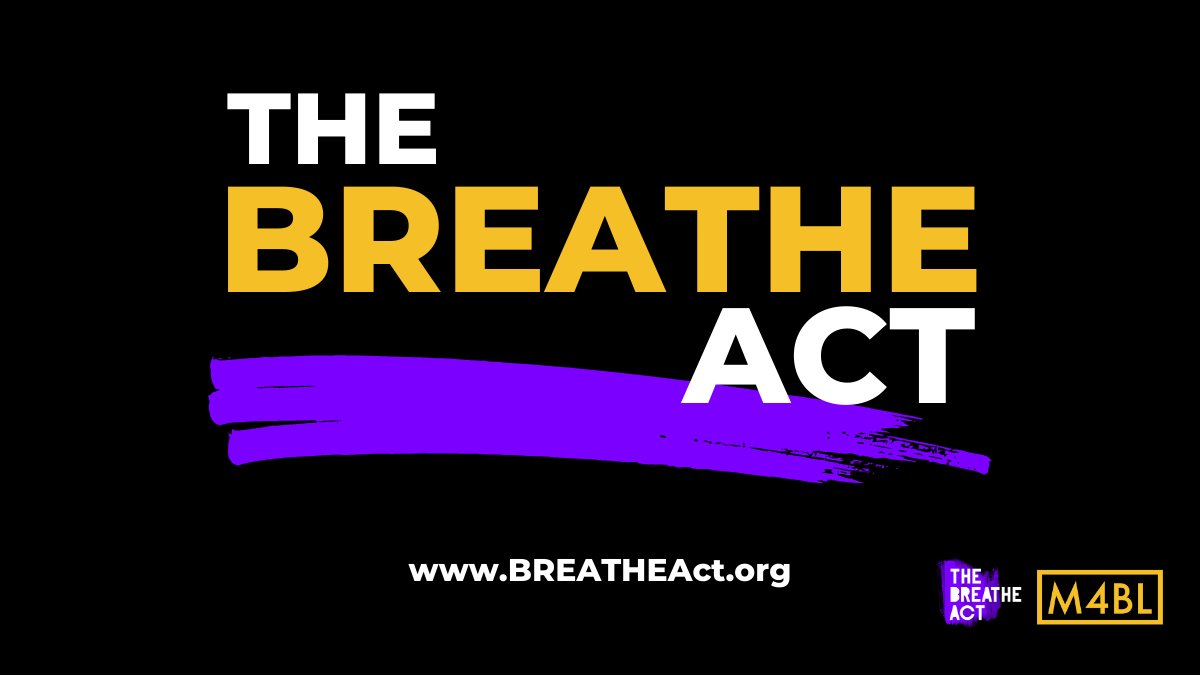 The BREATHE Act presents a rigorous, strategic, and evidence-based approach for public safety. It reflects the collaborative and thorough process that resulted in the M4BL policy platform, a comprehensive and visionary agenda to defend Black lives.
http://BREATHEact.org
2/8
The BREATHE Act will:

#DefundPolice
& divest from incarceration

Invest in new approaches to community safety

Create opportunity for Black communities

Hold elected officials to their promises & enhance the self-determination of all Black communities
3/8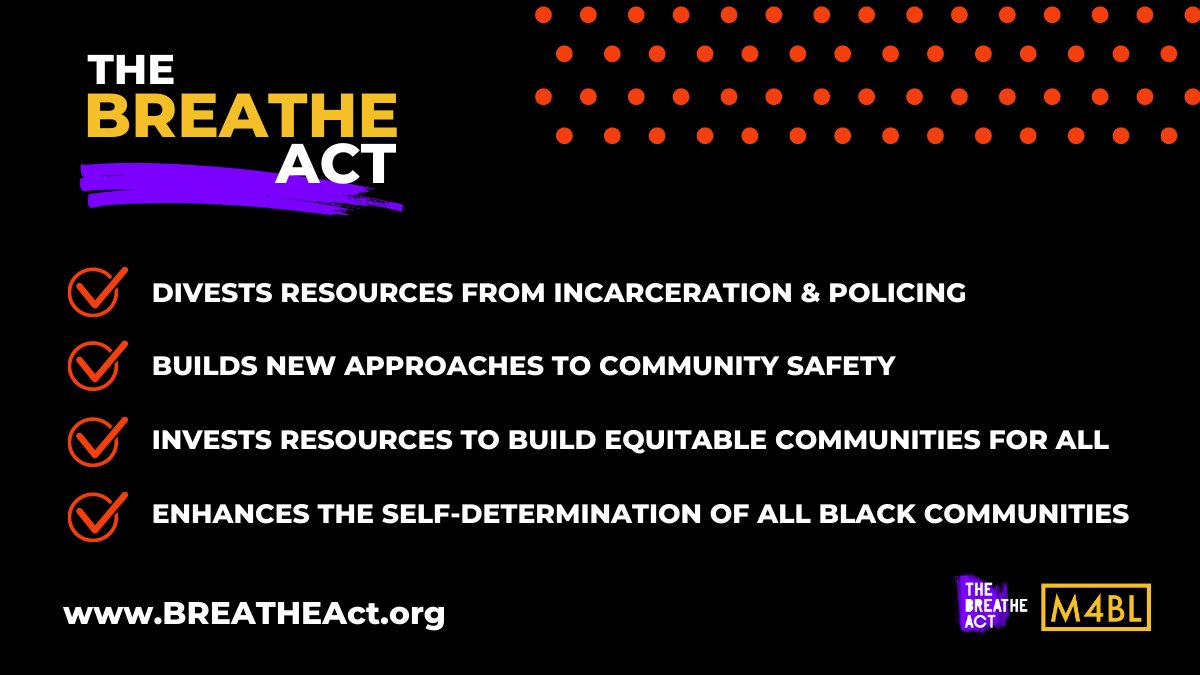 The BREATHE Act terminates the harmful federal programs and departments that finance the carceral state. The bill uses these savings to fund grants that incentivize states to close prisons and jails.
4/8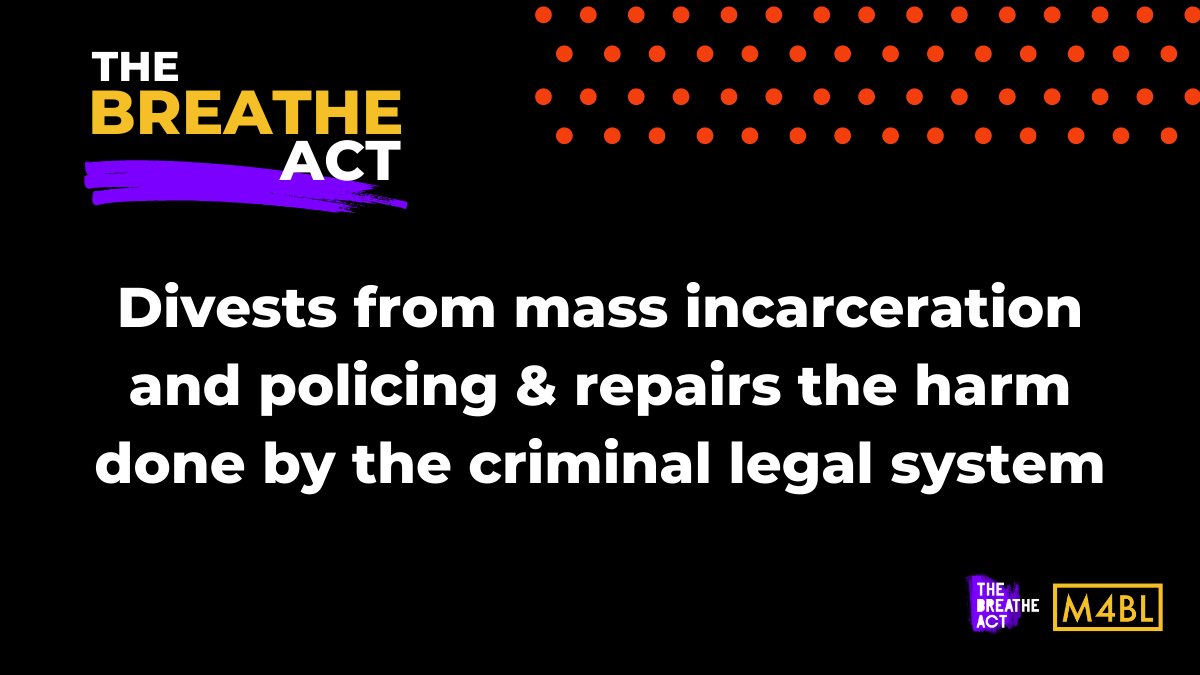 The BREATHE Act provides federal funding for non-punitive, public safety–focused interventions that protect Black peoples' lives—especially Black trans people, Black women, and Black mothers.
5/8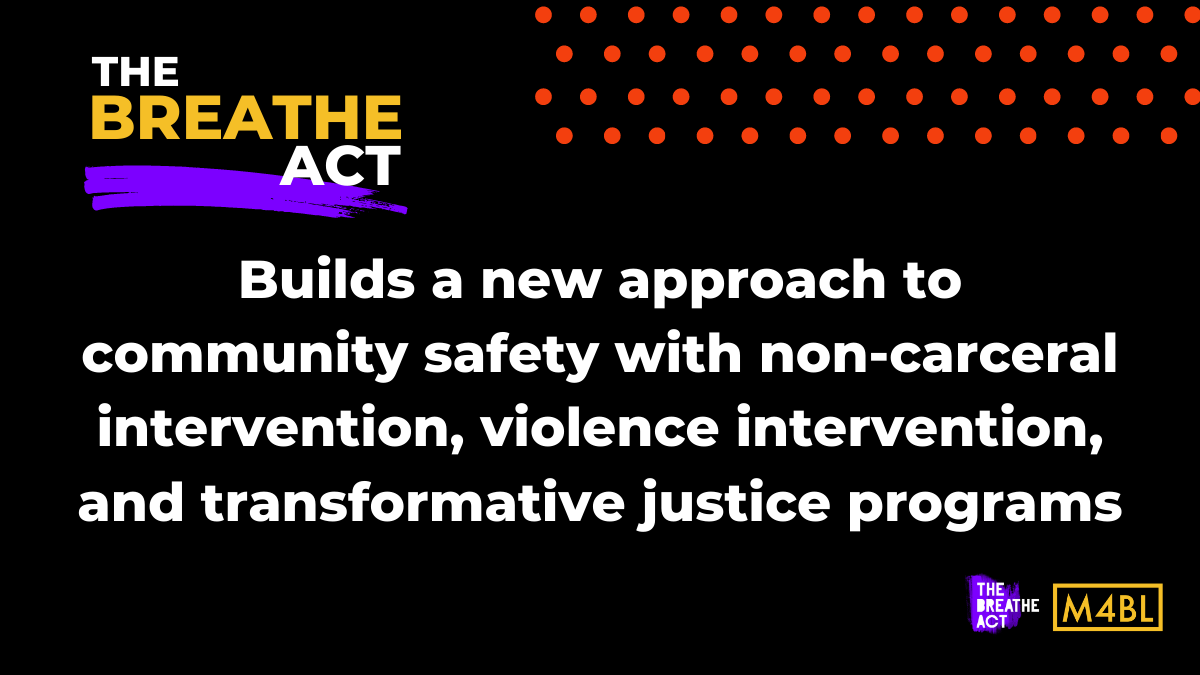 The BREATHE Act creates specified grant programs that invest in education justice, health justice, economic justice, housing & infrastructure justice, gender justice, reproductive justice, environmental justice, climate justice, food justice, and water justice.
6/8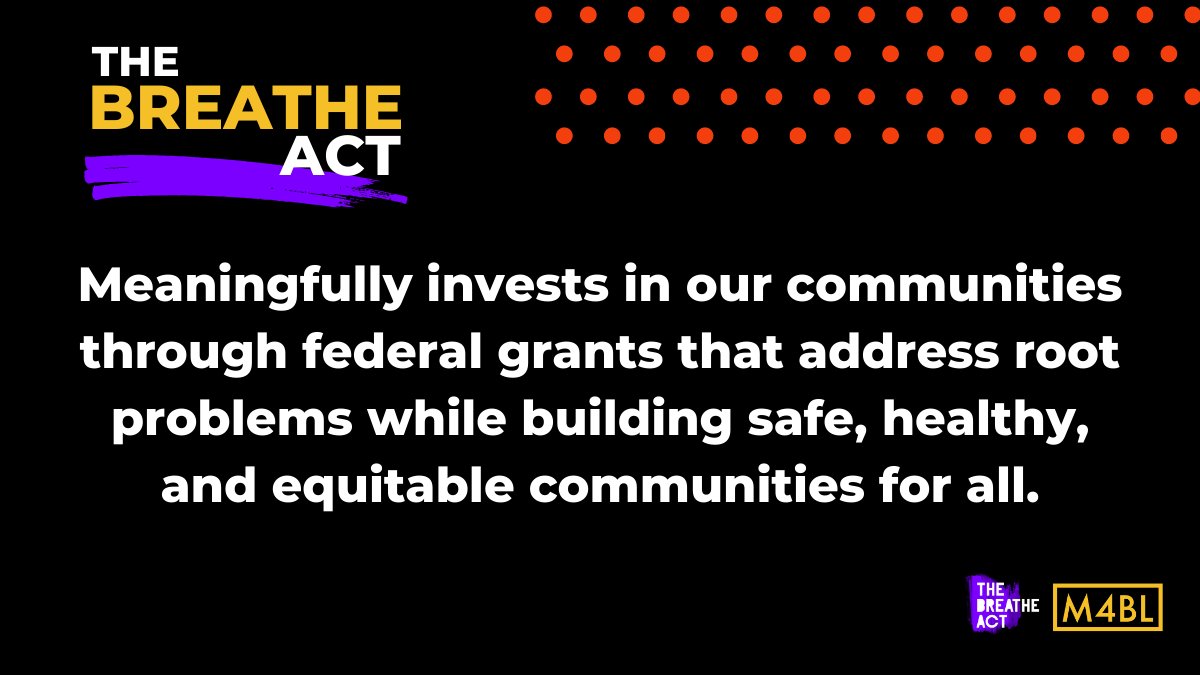 #BREATHEAct
proposes a framework for reparations for Black people, survivors of police violence, and people who have been harmed by the war on drugs; voter protections; and other measures that enhance elected officials' political accountability to Black & Brown communities.
7/8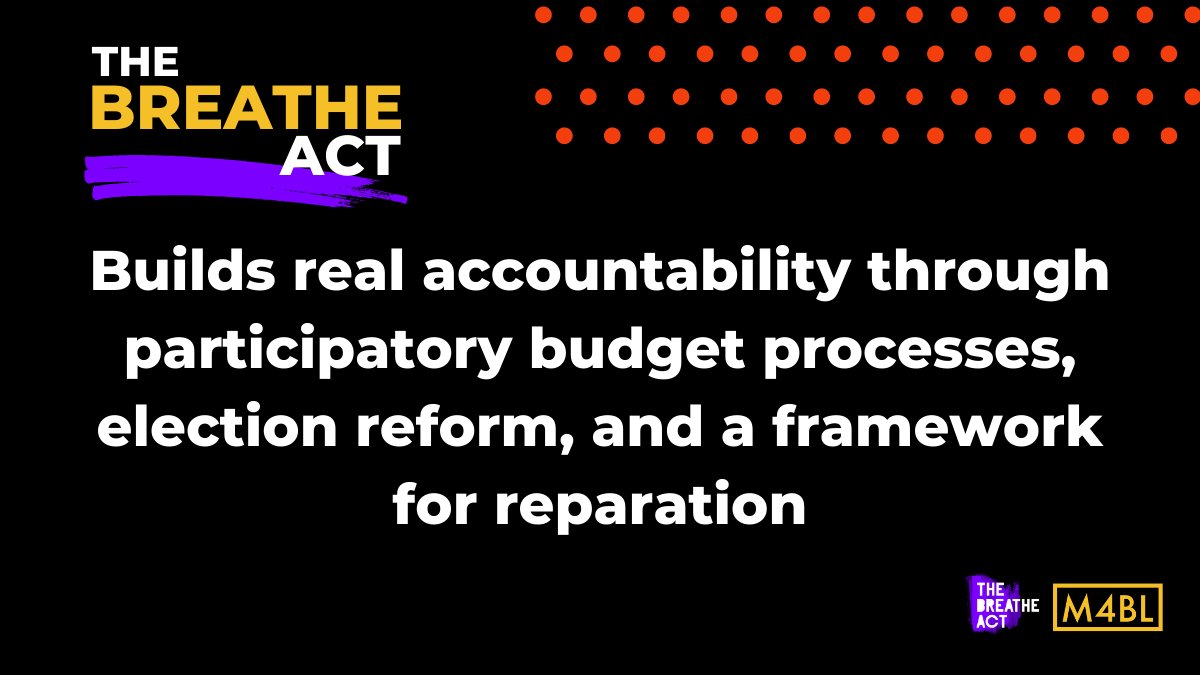 The people are demanding that we defund the police. We intend to make that demand a reality. Take action:
http://BREATHEAct.org
#BREATHEAct
8/8