Zafar Khan Ghazi Masjid in West Bengal is a Hindu temple that was seized by Muslim invaders.
With mutilated sculptures of Hindu Gods, the structure now stands as a mute witness to the barbaric onslought of Muslim invaders in Bengal.
#reclaimtemples
ZafarKhan Masjid is one amongst 1000s of Masjids across Bharat where you will find Hindu temple architecture like temple doors, Garbagrihas, temple motifs, sanskrit inscriptions.
Dead bodies of Muslim invaders now lies buried inside the Hindu temple site.
#reclaimtemples
Sikandhar Badusha brutally imposed Shariah during his brief rule of Madurai. His Dargah is a converted Hindu temple at Thiruparankundram.
Sikkandhar was killed alongwith his army by great Pandya ruler Thirupandiyan who liberated Madurai from Islamic oppression.
#reclaimtemples
SitaRam Goel in 1990 published list of 1862 Masjids across Bharat which were actually Hindu temples seized by Muslim invaders.
He believed that one day Hindu Samaj will reclaim all of them and revive worship at these temple sites.
#ReclaimTemples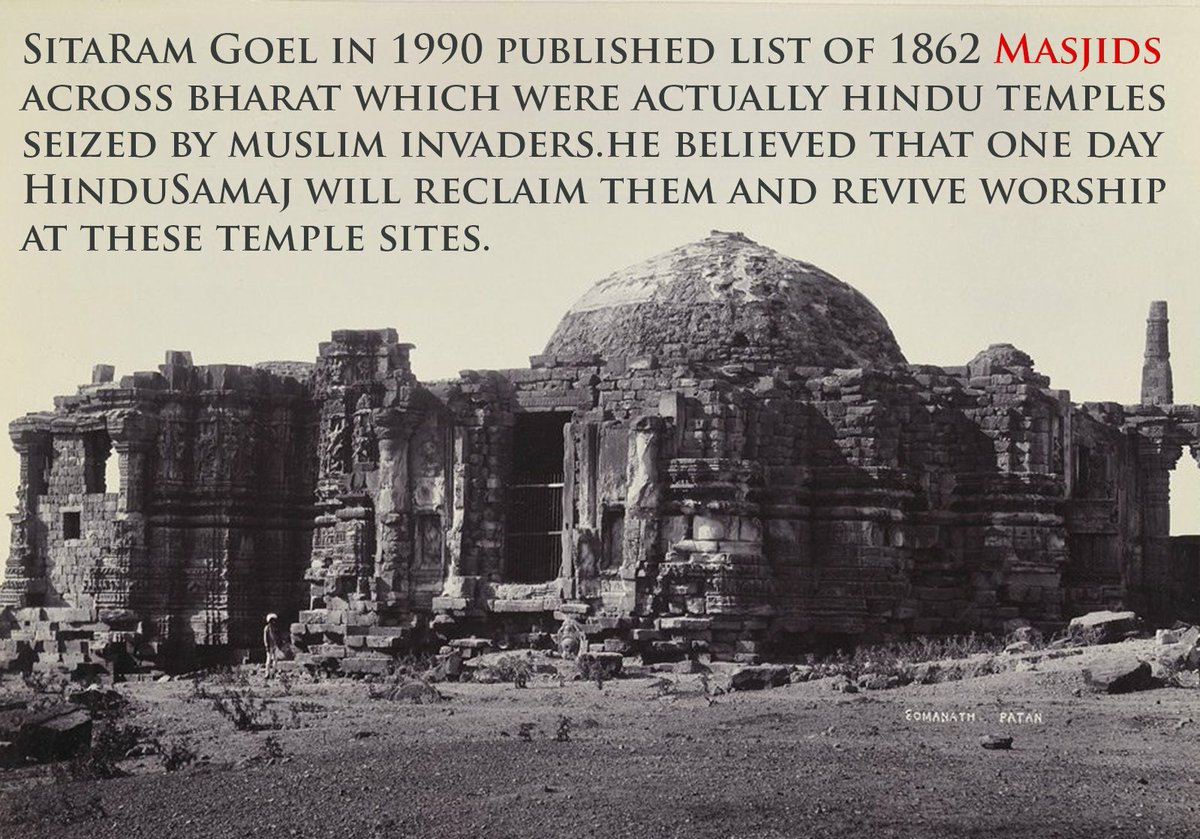 The history which should have been etched in the minds of every Hindu will soon be forgotten, if we don't make a conscious attempt to retell them.
Hindus should have a Holocaust remembrance day on 9 April when Aurangzeb ordered all Hindu temples to be demolished
#reclaimtemples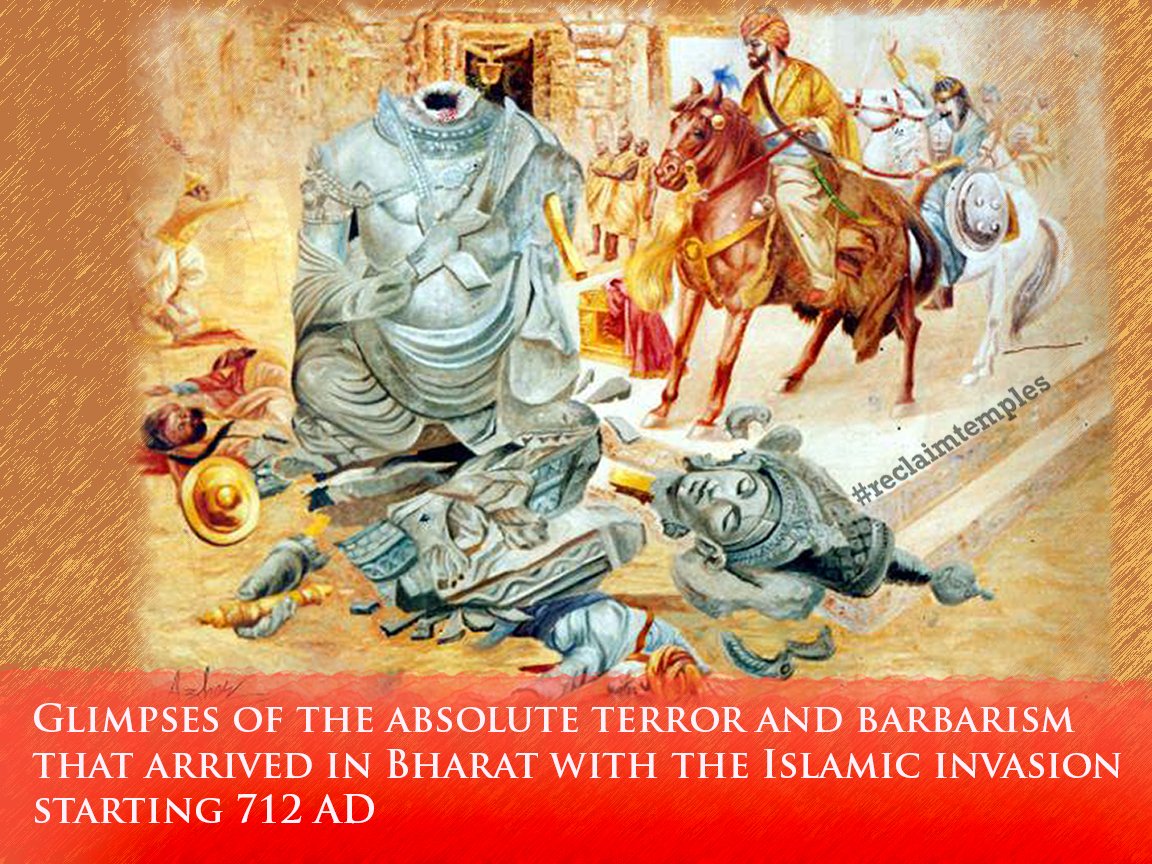 Lal Darwaza Masjid Jaunpur Uttar Pradesh. A Hindu temple which was converted to a Masjid by queen of Sultan Mahmud Shah.
#ReclaimTemples
Jama Masjid Ahmedabad in Gujarat is a Bhadrakali temple which was forcefully converted into a Masjid by Sultan Ahmed Shah in 1415 AD. Garbhagrihas, mutilated sculpture of Hindu Gods, Hindu temple motifs prove that it is a Hindu temple under Muslim occupation.
#ReclaimTemples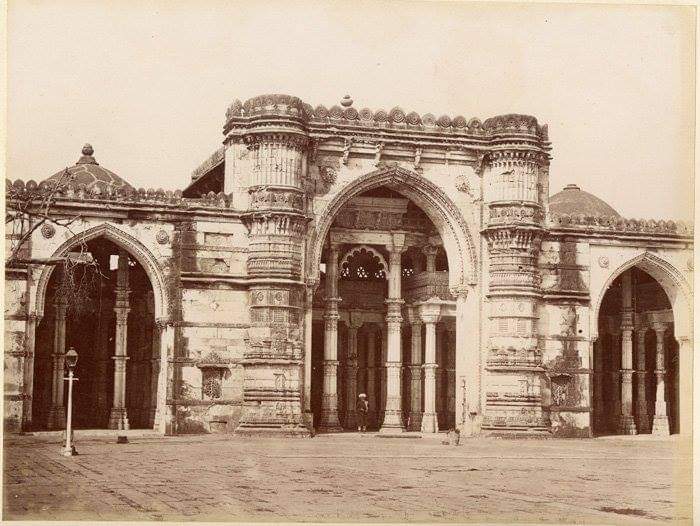 Atala Masjid in Jaunpur UttarPradesh is a Hindu temple for Goddess Atala Devi. It was ransacked by Sultan Firuz Shah and converted to Masjid by Sultan Ibrahim.
It has Hindu temple architecture , pillars and many evidences that prove its a Hindu temple.
#ReclaimTemples
Sufi saint Muhammad Ghaus helped Babur to capture the Gwalior fort in 1526 AD. The Dargah of Sufi Muhammad Ghaus in Gwalior MadhyaPradesh is a Hindu temple.
#ReclaimTemples
SultanGhari tomb in Delhi regarded as the first Islamic Mausoleum in Bharat, is a Hindu temple converted to a tomb by Sultan Iltumish for his eldest son Nasiruddin Mahmud.
Architectural evidences and ASI website evidences that its a Hindu temple.
#ReclaimTemples
SultanGhari tomb in Delhi reveals the humiliating situation of Hindus in Bharat.
Dead bodies of Muslim invaders now remain buried in Hindu temples where our ancestors once worshiped Hindu Gods and Goddesses and prayed for prosperity of Hindu civilisation.
#ReclaimTemples