How is
#Bihar
doing?
#COVID19India
#StateHealth
1) With 13th highest case load in India (<12K cases), Bihar showing rising recovery & a major resurgence.
2) Infection is growing fast in Bihar, than all-India.
3) Testing is growing & positivity rate declining.
@NitishKumar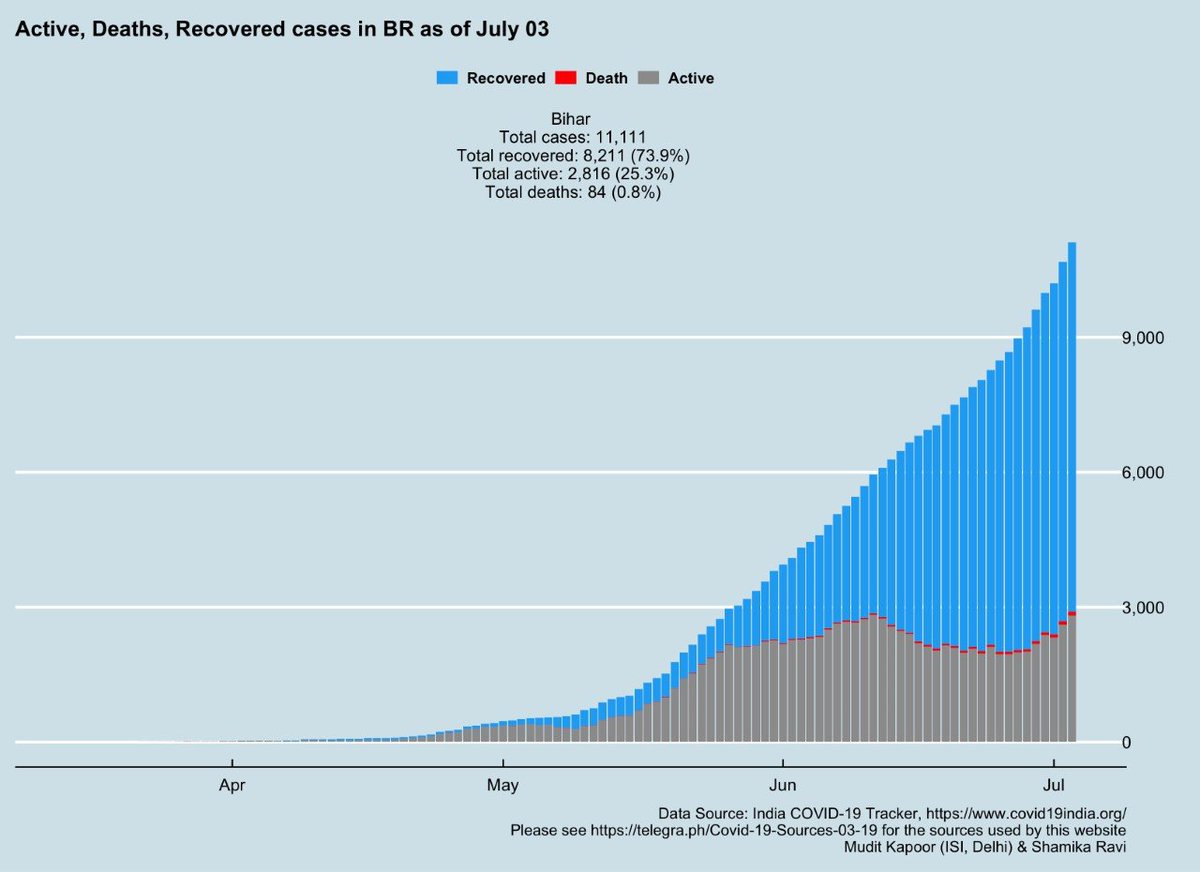 How much is Bihar Testing?
1) With growing testing, the confirmed positive cases per 100 tests is now declining, after months of rise.
2) Test positivity rate is now below
@WHO
benchmark of 5%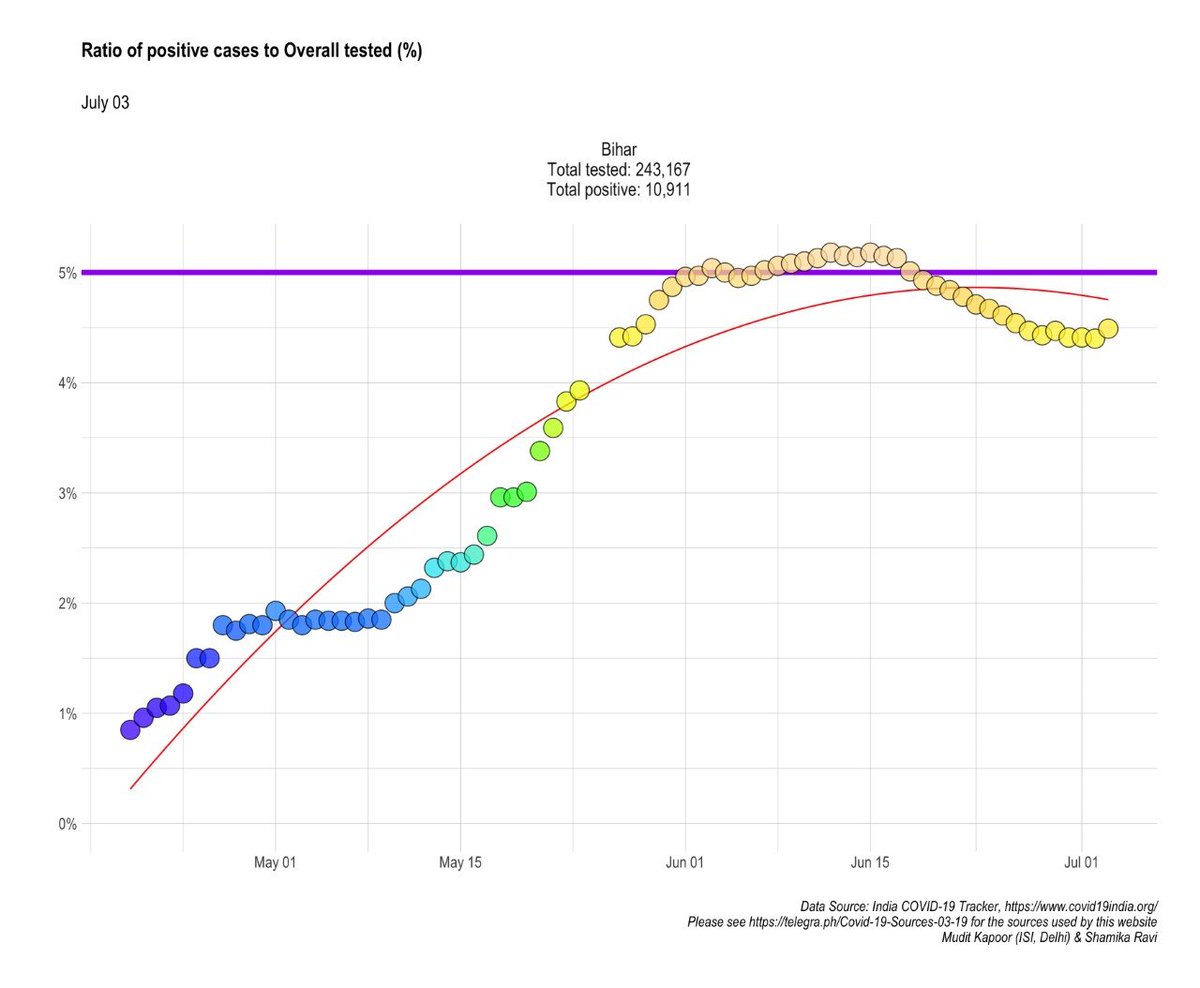 How many NEW cases from Bihar? 7 day moving average:
1) After months of plateauing at ~200, the daily cases are now threatening to cross 400 (in last one week).
2) Bihar needs to strengthen contact tracing and containment policies further to check spread.