(thread)
People's History of
#CanadaDay
.
July 1, 1867 - Dominion establishes Canada within British Empire, legalizing colonial occupation over Indigenous lands & nations.
July 1, 1909 - Canada claims sovereignty over entire Arctic archipelago & Inuit people.
#CANCELCANADADAY
July 1, 1920 - Indian Act amendment receives royal assent; amendment can force status Indians to accept enfranchisement and loose treaty rights.
July 1, 1923 - Chinese Exclusion Act passes and the day becomes known as Humiliation Day.
#CanadaDay
July 1, 1935 - Regina Riot where workers were killed by RCMP during the On-to-Ottawa trek.
July 2004 - Canadian led MINUSTAH's police contingent as part of crack down against Haitians protesting coup against Aristide, including Cité Soleil raid killing 23 Haitians.
#CanadaDay
Get further educated at Migrant Rights Network "Canada Day What? Fighting Colonialism & Anti-Black Racism" webinar.
Question Canada and discuss fight for Indigenous self-determination and Black Lives and intersections with migrant justice.
Register
https://us02web.zoom.us/webinar/register/WN_bPT5yj4NTwul_TNmxb63Nw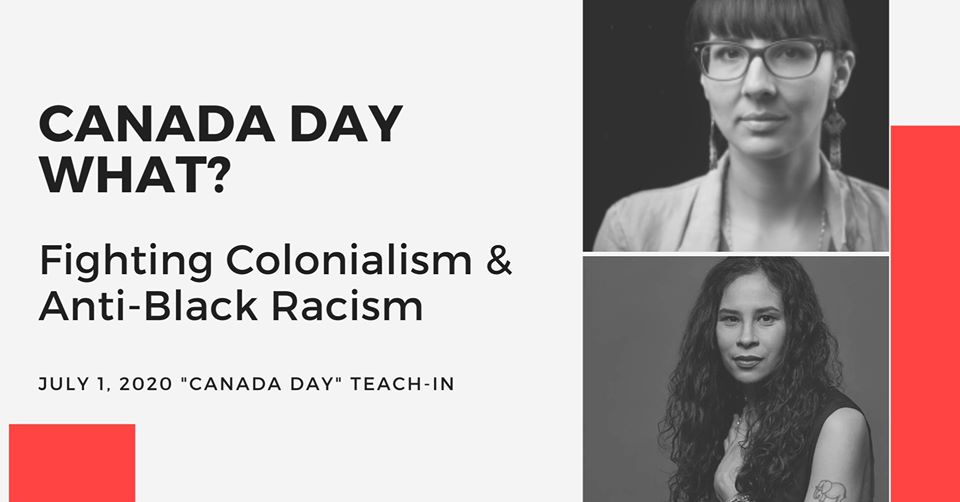 Idle No More is hosting actions & broadcasts all day to honour all lives lost to Canadian State – Indigenous lives, Black Lives, Migrant lives, Women & Trans lives.
We will not celebrate stolen Indigenous land & stolen Indigenous lives
#CANCELCANADADAY
https://idlenomore.ca/cancelcanadaday?fbclid=IwAR1s0Vhmz4sBsPhuJnBolJTzpCQDyyiIlGkeHz8s0eRE4h6_mfqZzd-rxg4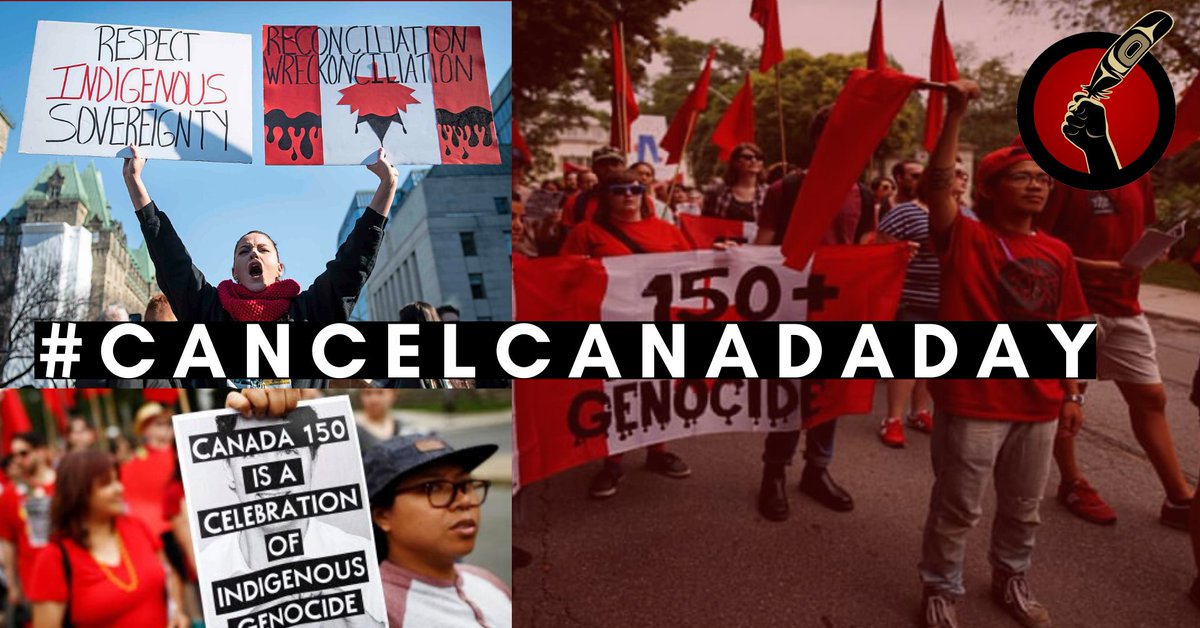 Indigenous Climate Action is hosting an Anti-Canada day webinar to tear down oppressive systems and uplift Indigenous peoples in so-called Canada.
#CanadaDay
#CanadaDay2020
#CANCELCANADADAY
https://www.facebook.com/events/567359963968896/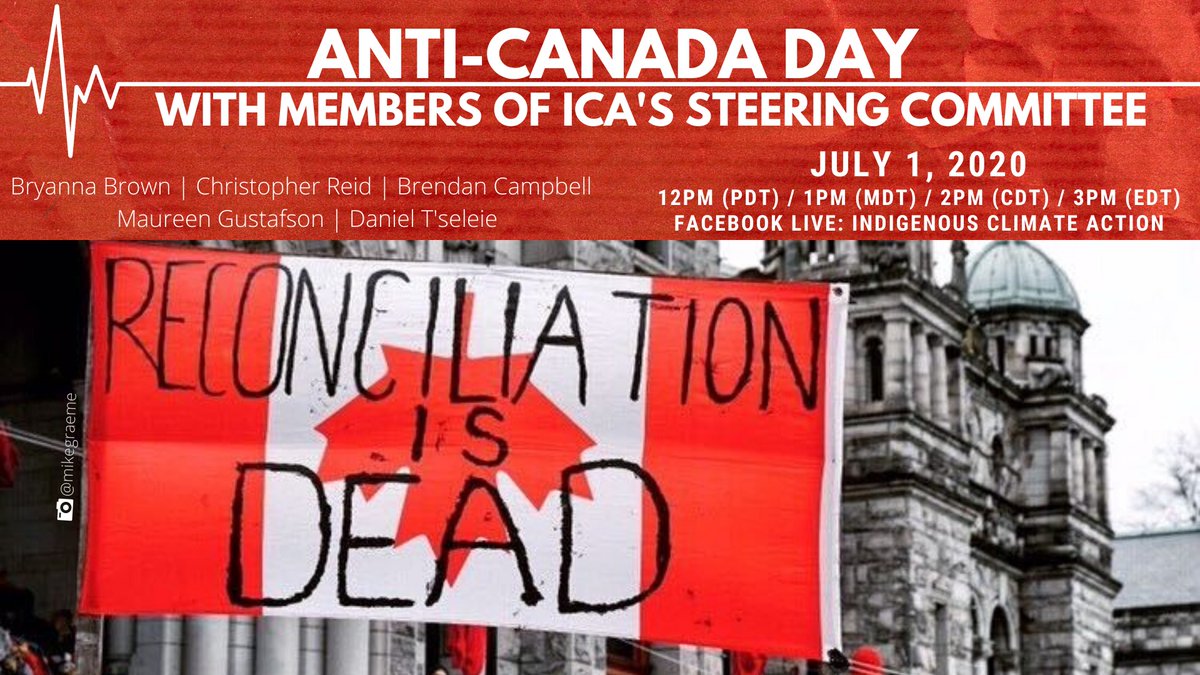 Celebrate resistance to settler-colonialism, imperialism and oppression.
Instead of celebrating fiction of Canada 153, take today to honour survival of those who were never meant to survive & those who continue to fight on the frontlines.
#CanadaDay
#CANCELCANADADAY
Before someone spouts off about "it's not as bad as..," there is *nothing* worse than genocide (residential schools, forced sterilization, theft of land & children, forced assimilation) PLUS Canada's model of apartheid *was* borrowed by South Africa & Israel.
#CANCELCANADADAY
Canada is so progressive & tolerant that my tweets about
#CANCELCANADADAY
leads to swarm of polite Canadians telling me to be grateful or go back & trolls whose panties are in twist about cancel culture trying to cancel me w/ my employer. LOL! Enjoy your *fiction* of
#CanadaDay
.
For those who are convinced Canada is awesome & perfect & just - why are you SO bothered that others experience it as structurally unjust and oppressive? What are you SO worried about loosing in the struggle for decolonization & liberation? Why argue against shared humanity?