USCIS'
@HomelandKen
, who was unlawfully appointed, had the audacity to say that
#DACA
is illegal & won't be accepting new applicants.
@DHS_Wolf
&
@HomelandKen
need to follow the SCOTUS mandate & allow people to apply for
#DACA
for the 1st time!
#ReOpenDACA
In the meantime...

If you're wondering if you qualify to apply for
#DACA
...
Here are

things you should have in mind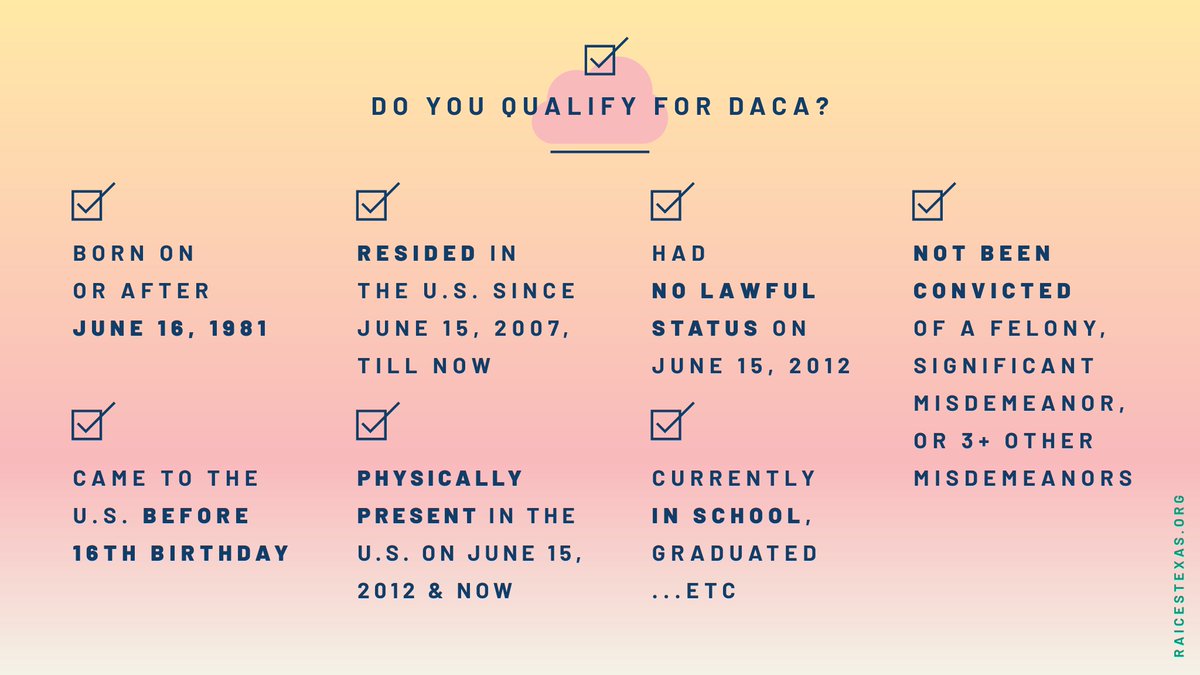 And while we wait for
@USCIS
to re-open
#DACA
applications...
Here are

things you should be getting ready in order to apply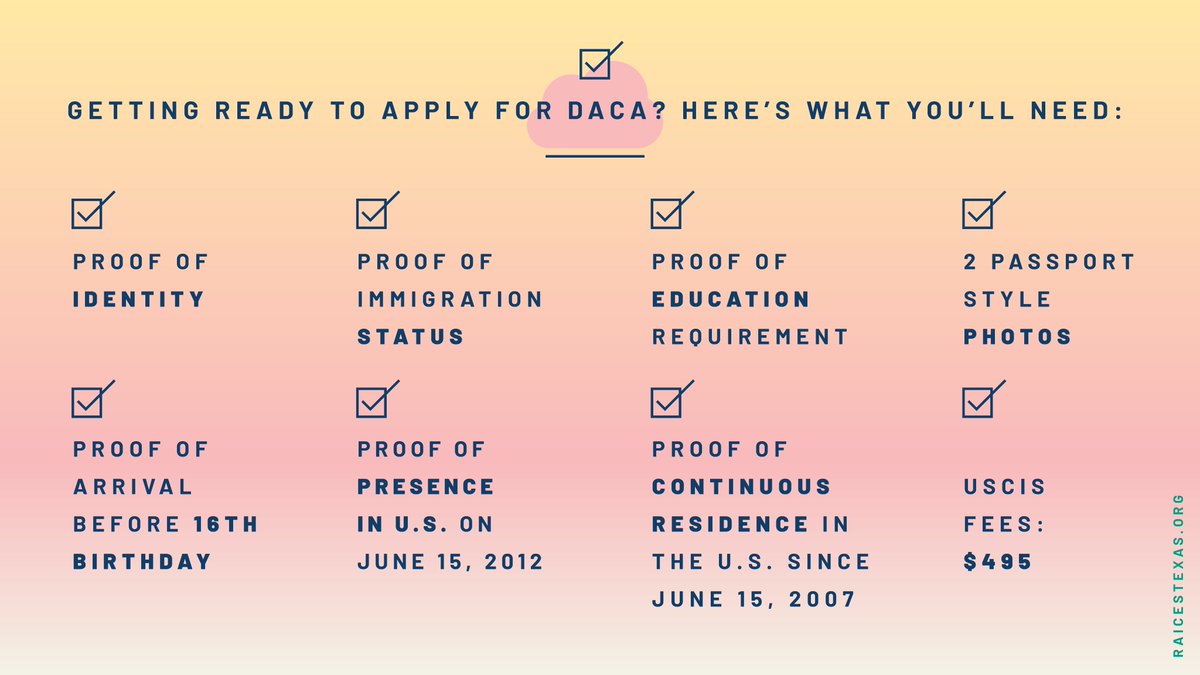 These

are just a few of the things you'll need to know in order to apply for DACA.
Find the answers to all of your
#DACA
related questions in our toolkit below.
https://www.raicestexas.org/2020/06/23/daca-toolkit/?ms=tw
And if you're in need of financial assistance to help cover the costs of your renewal fees...
Please apply to our
#DACA
fund

as you may be eligible to receive aid.
https://www.raicestexas.org/daca-scholarship-application/?ms=tw