I wish Alberta's Finance Minister Travis Toews would be more honest with Albertans about what the signs were telling us through 2019 and into 2020 pre-COVID. Neither he nor the Premier are being honest with you, and likely not with themselves. So, here's a quick look: 1/N
In that June 2019 report, the second bullet read: "Alberta's economy facing challenges: Mandated oil production cuts by the government have been scaled back but effects
of last fall's oil price tumble will continue to impact the economy negatively in 2019."
Sticking with the pre-COVID theme, I'm only going to talk about one aspect of RBC's March update: their estimate of 2019 growth which they wrote down to 0.3%. That's right, 1.2% lower growth than they'd predicted in December of 2018.
But, it's worse than that...
For 2019, Alberta had the worst performance of all the Canadian provinces in terms of nominal or real GDP growth or employment growth. Not below average. Not just worse than forecast. The worst. In Canada.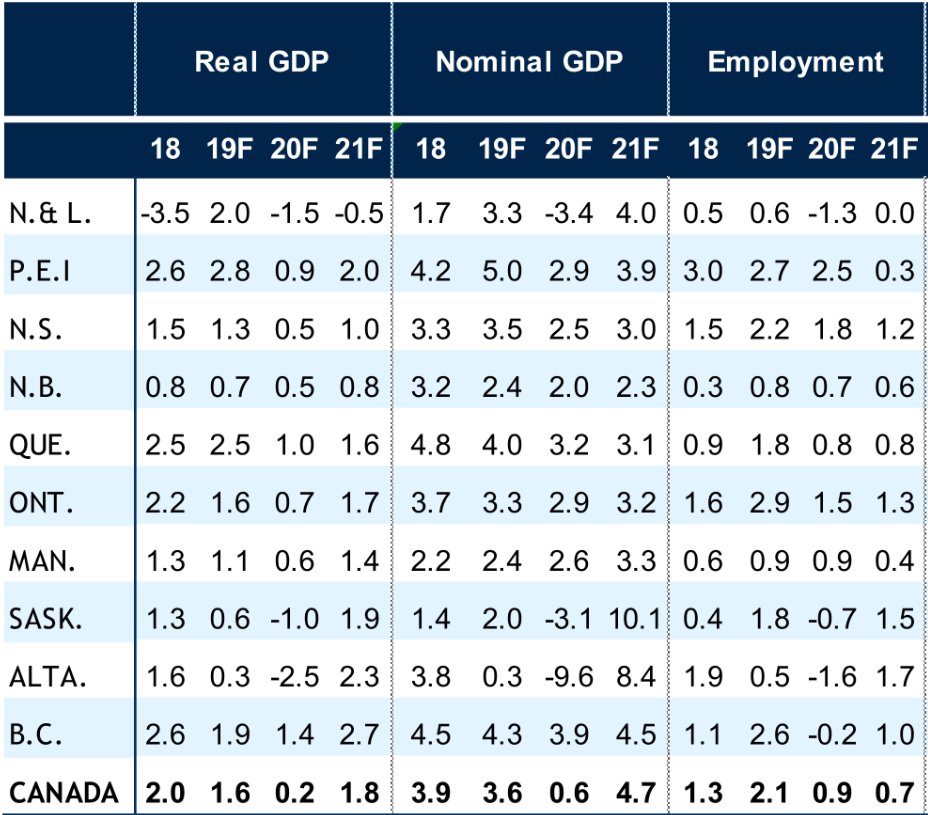 That the Minister of Finance and the Premier can't admit this to Albertans should alarm all of you. That they will stand at a podium and tell you that, pre COVID, things were finally looking up after years of bad times flies in the face of the evidence they had in front of them.
Demand better.