How is
#UttarPradesh
doing?
#COVID19India
#StateHealth
1) UP has 5th highest case load in India (< MH, DL, TN, GJ).
2) The growth of infection in UP is slower than all-India.
3) UP has 5th highest number of testing (< TN, MH, AP, RJ)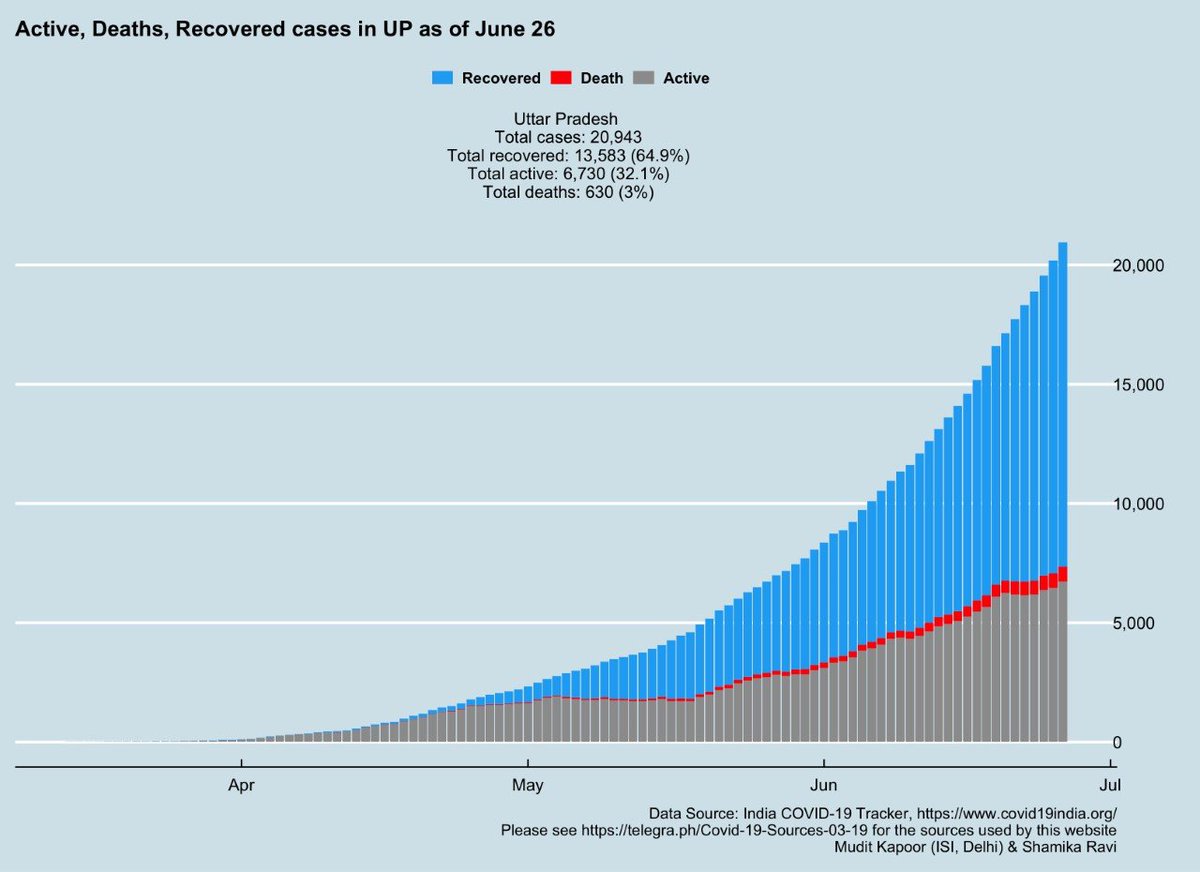 How much is UP testing?
1) Confirmed positive cases per 100 tests = 3.2% - this is half of all-India level.
2)This suggests that the contact tracing efforts are effective.
3) Level of testing needs to be raised further to lower the positivity rate to <2% (tractable).