Texas' Gov. Abbott regrets reopening: "If I could go back and redo anything, it probably would have been to slow down the opening of bars, now seeing in the aftermath of how quickly the coronavirus spread in the bar setting."
https://twitter.com/NBCNews/status/1276546085956333568
In the ongoing disaster that is the American corona response, this is point where Dr. Oshitani Hitoshi stares directly at the camera and says something rude about occidentals and their cultural habits.
https://www.japanpolicyforum.jp/diplomacy/pt20200605162619.html
https://twitter.com/70sBachchan/status/1272687236065214465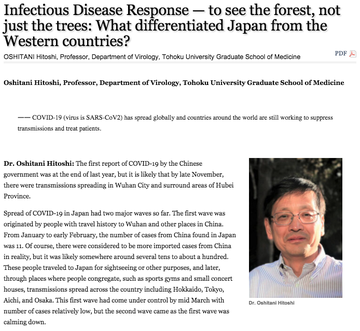 Shaming ppl for going to beaches/parks when almost all superspreading transmission events have been indoors (crowded, loud) has been awful.
https://www.wsj.com/articles/how-exactly-do-you-catch-covid-19-there-is-a-growing-consensus-11592317650
Can't blame ppl when policy has closed beaches but reopened bars. Public shaming has focused on wrong risks.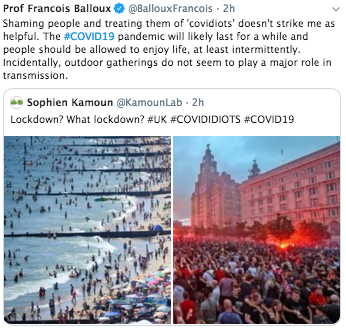 Just 100s of such superspreader events would have taken place in past month after states inexplicably reopened bars w/out informing people of risks of 3C's. This from Jacksonville that is now the second largest outbreak in Florida after Miami.
https://twitter.com/zeynep/status/1273018142076407808