Amazed at the amount of civic engagement we saw today with the Budget and Finance Committee public comment period. We have a busy week though!
Tomorrow:
Police Commission 9:30 AM
City Council 10 AM
Wednesday:
Ad Hoc Police Reform Committee 8 AM
Thursday:
LA Metro Board 10 AM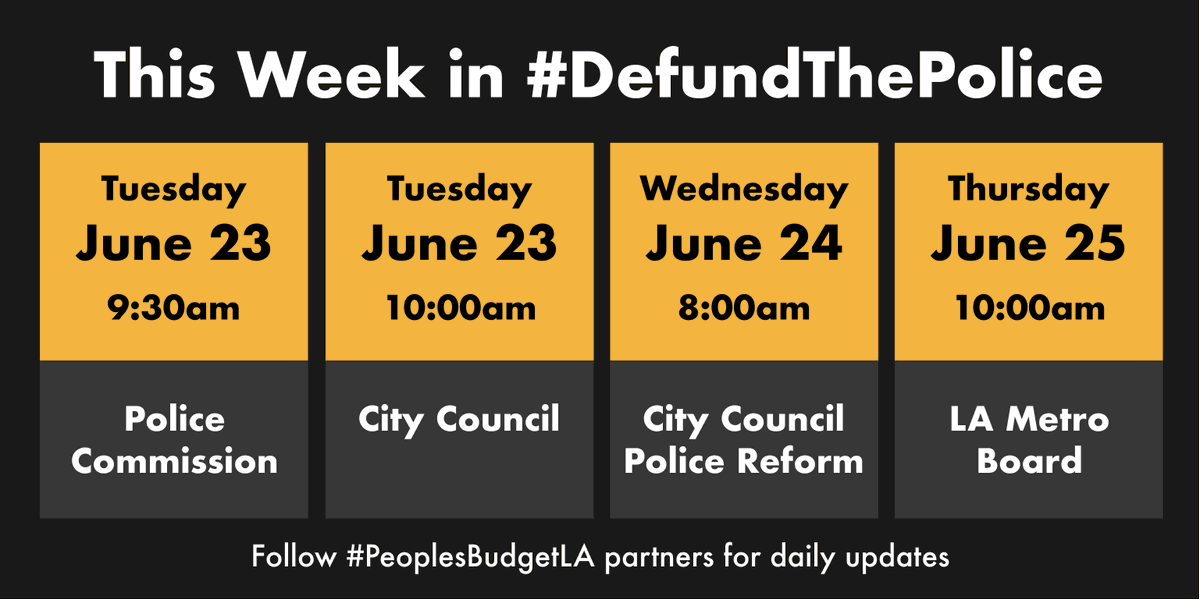 Tomorrow's Police Commission meeting (9:30 AM):
http://assets.lapdonline.org/assets/pdf/062320.pdf
1. 600+ people killed at the hands of police in LA over last 8 years, zero accountability
2. Use of force and violence on protestors
3. Michael Moore's racist ass has got to go!