1/7
THREAD: Go Strategy First in Your
#AI
Projects, or Pay the Price
Fun fact:
If your
#AI
project is predicated on solving one discrete problem (i.e. a band-aid), you're inordinately likely to fail.
(continues...)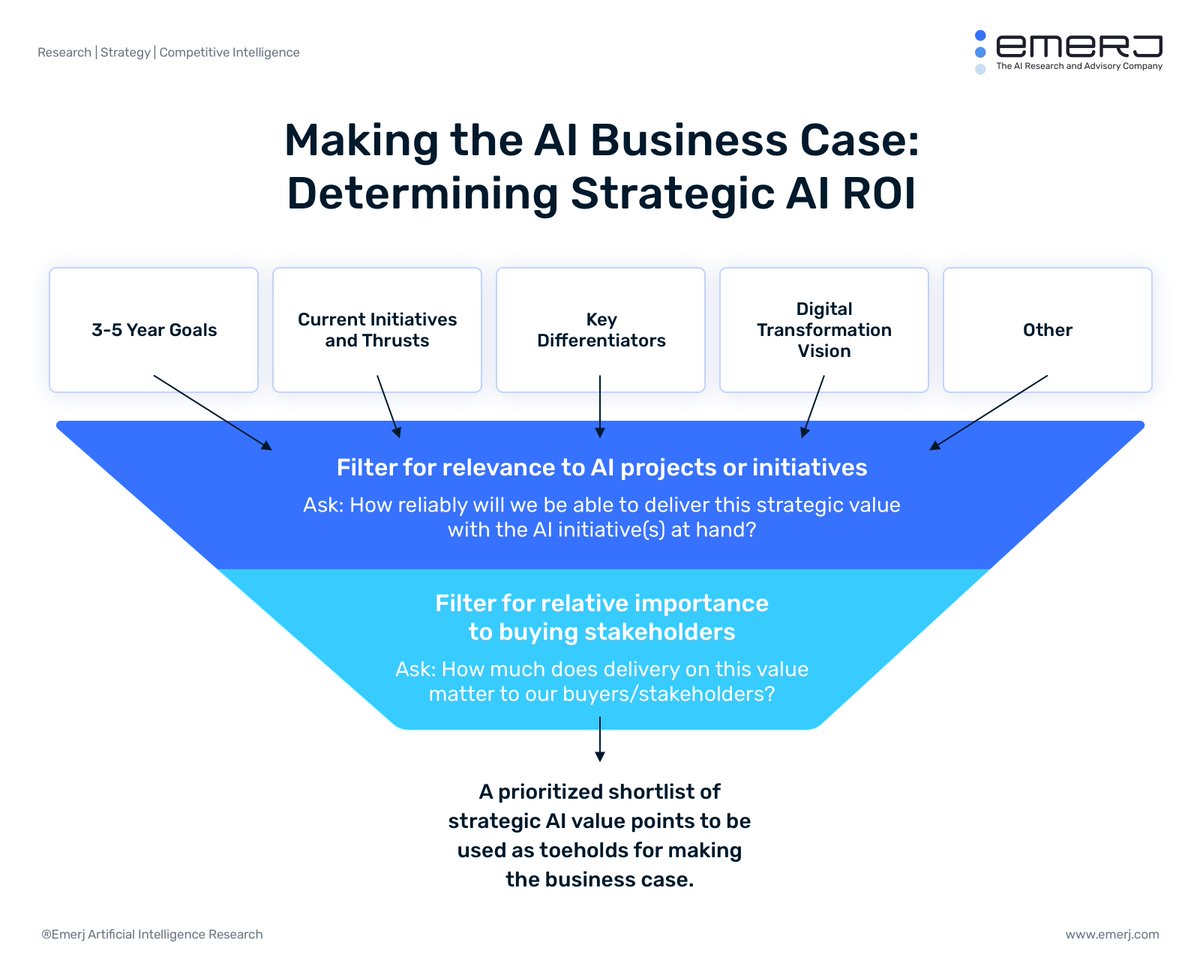 2/7

These kinds of promises come back to ruin AI initiatives, and create rifts in vendor/service provider relationships:

-- Promises to deliver X measurable result
-- Promises to complete the project within X time horizon
-- Promises that X capability is definitely build-able
4/7

Pandering to executive AI ignorance might win a pilot, but will hurt relationships and is unlikely to lead to a deployment.

It hurts the vendor or service provider (no lucrative long-term partnership) and the buyer (no real lessons learned or strategic progress).