This extraordinary session of European Parliament is about to begin.

https://twitter.com/SDonziger/status/1273992891438968832
Donziger is speaking again via video conference at the European Parliament:

"I think one of the fundamental questions is whether the rule of law can apply to major corporations when they lose human rights cases."
Donziger (pictured, top right):
"Where I am speaking from now is an apartment, where I have been unable to leave without permission of a court officer for 11 months."
He calls the length of his pretrial confinement unprecedented for a criminal contempt charge.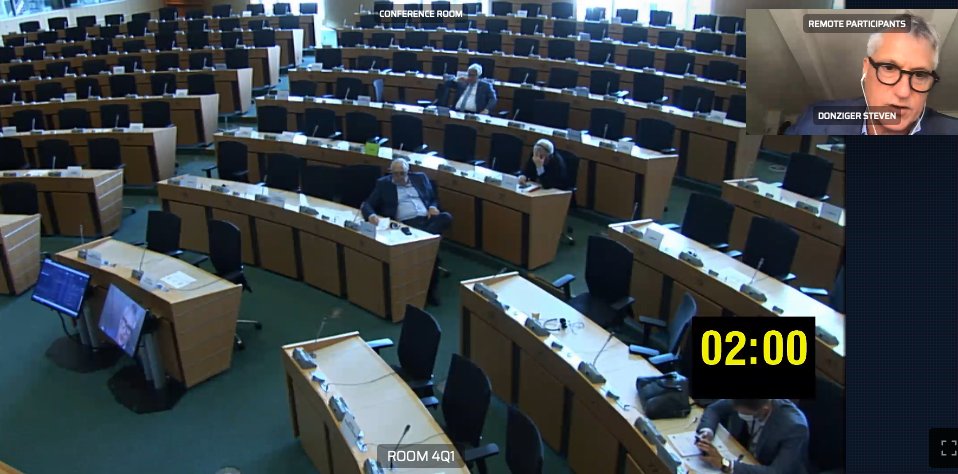 Donziger notes that SDNY prosecutors declined to pursue charges, before a federal judge ordered a private-firm-led criminal case.