Did you know…

That there are 4.3+ million Black immigrants in the U.S.?

Black immigrants make up only 7.2% of the non-citizen population in the U.S., but make up 20.3% of immigrants facing deportation?
Immigration is a Black issue.
#Juneteenth

#DontLookAway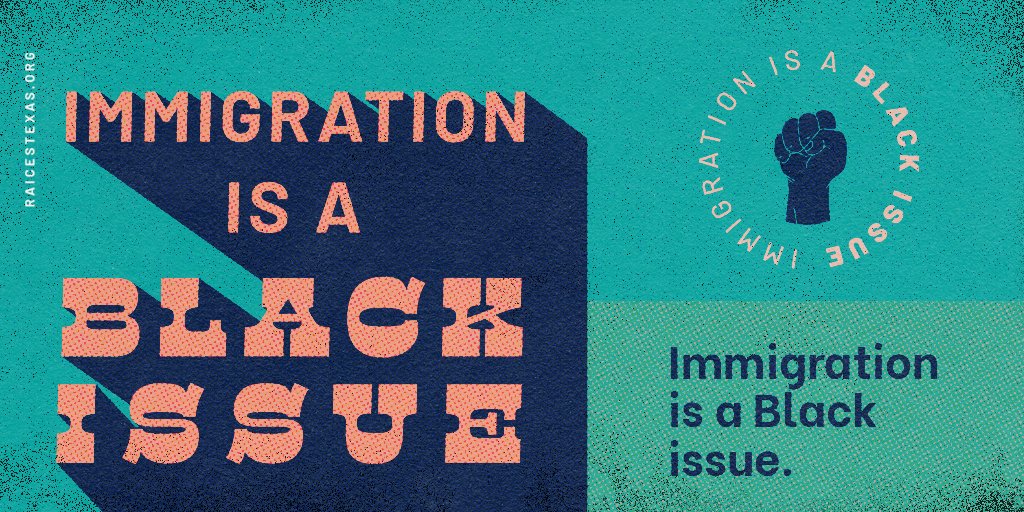 The list goes on...

Black immigrants make up a substantial number of
#DACA
recipients.

Almost 30% of the families detained at Karnes Detention Center over the last 6 months have been Haitian.

Hundreds of African migrants are stuck at the U.S.- Mexican border.
You may not be familiar with these facts because immigration in this country by and large, is painted as a primarily non-Black Latinx or POC issue, which negates the very real & very different experiences of the Black immigrant community.
Black immigrants in the U.S. face a unique set of added challenges, both in and out of the racist immigration system and yet, they are vastly underrepresented both in the media and even within the immigrant rights movement.
So let this be a call for everyone (including us) to acknowledge the need to prioritize Black & non-Spanish speaking immigrants who are so often left out of the narrative.

Let's continue to fight for systemic change & Black liberation on all fronts, immigration included.
That's why today we ask you to follow, learn about & support the work of Black-led immigration orgs who are on the frontlines.
Some great places to start:
@UndocuBlack
@HaitianBridge
@BAJItweet
@AfricansUS
@CamAmerCouncil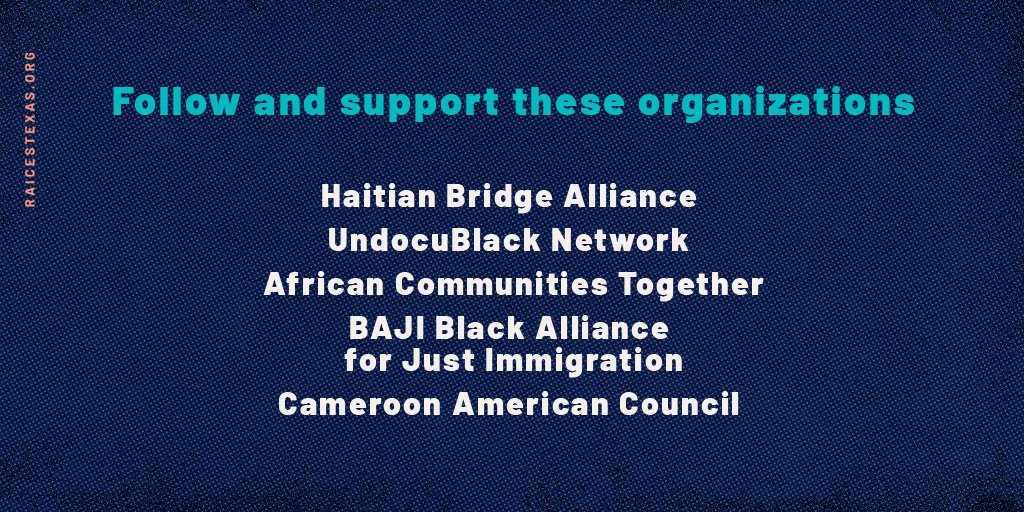 #Juneteenth

is unique as it celebrates a promise that was the beginning of a struggle against an unjust system. It celebrates an oppressed people's knowledge that the American promise was their contract to grasp.
This is a critical time to show up in defense of ALL Black Lives: Afro-Latinx, Black immigrants, Black trans folks, Black refugees, Black DACA recipients...etc.
Join
@Mvmnt4BlkLives
#SixNineteen
call to action to mobilize digitally & in our communities.
https://sixnineteen.com/
Celebrating
#Juneteenth

is recognition of solidarity in reaching shared, permanent results. The struggle continues, and we will celebrate the inevitable end of that struggle together.