(A Thread)
Guys so let me tell you an interesting story about the universe and how it works.
So last Saturday night at a LIT intimate dinner party with my friends we ran out of drinks and as usual I linked
@JumiaGhana
#JumiaParty
to deliver drinks.. (funny we caught it on camera)
Fast forward the next day I see
@bosom_pyung
tweet that he had problems with his mic and needed
@JumiaGhana
to deliver. So I tweeted at him to join the session >> he sent me a location>> I came >> Met
@EFYA_Nokturnal
@ponobiom
@cjbiggerman
@kuvie_
also there and we made MAGIC!

Look!

#StrongerTogether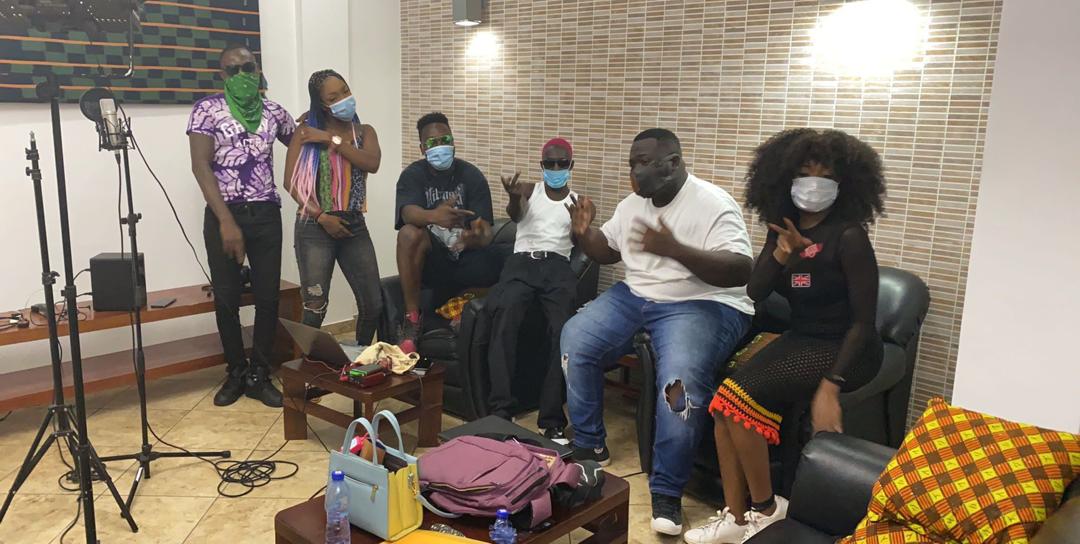 The song is gonna be up on our soundcloud and audiomack for you to listen and enjoy for free. Thanks to
@JumiaGhana
...
#StrongerTogether
Trust me WE ALL KILLED IT!! MURDER MASSACRE TYPA BIDNESS!!!