--This is a thread on how and why INC(congress) was made spoken by former INC presidents like William Wedderburn who was president of INC (1889 and 1910)
--William Wedderburn who is also a founding member of INC along with AO Hume(British civil servant ) and Lord Dufferin
PTO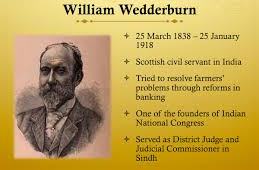 -- in 1913 William Wedderburn published the biography of AO Hume

-- William Wedderburn said AO Hume got 7 volumes secret reports of discontent among lower class of the society and plan to overthrow British govt.

-- to prevent this AO Hume made INC with help of Lord Dufferin
PTO
-- The main aim of making INC was to prevent big revolt against British govt by keeping INC as a middleman between people of India and British govt

-- INC had no intention of overthrowing british govt from India as it was designed to appease the people only
PTO
-- furthermore the first president of INC W.C. Bannerjee in 1885 stated in 1898 that INC "as it was originally started and it has since been carried on , is in reality the work of Dufferin"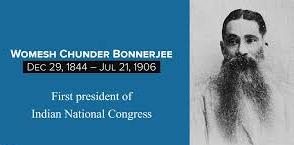 -- Lala Lajpat Rai who was one of the tallest leader of INC and became INC president of 1920s special session wrote in 1916 "young India" and said congress "was a product of Lord Dufferin's brain" and argued "INC was started more with objective of saving British empire"
PTO..
-- in 1939 , M.S. Golwalkar , The RSS chief attacked congress for its one sided secularism and therefore anti-nationalism. in the pamphlet "we" Golwalkar complained that Hindu national consciousness had been destroyed by those claiming to be "nationalist" (congress)
the main reason behind British making INC was
1) protest against missionary intervention and against Lex Loci act of 1850
2)1867 nation wide protest against tax rise
3) protest against vernacular press act of 1878
4) protest against arms act

PTO....
5)protest against plantation and inland emigration act in 1881-82
6)major nation wide protest in favour of Ilbert bill in 1883 which wud enable Indian judge to try Europeans
7) in 1883 a massive all India effort was made to raise a national fund for political agitation

PTO..
From above we saw 3 statements from former presidents of INC who said how INC was made by British to prevent massive protest against British
William weddenburn
WC Bannerjee
Lala Lajpat Rai
and MS Golwalkar( The RSS chief)