Meatpacking workers are mostly immigrants & instead of protecting them, regulatory agencies *weakened* safety during pandemic to keep the plants open. These unsafe plants then spread the virus into rural areas.
https://twitter.com/70sBachchan/status/1254922177742331907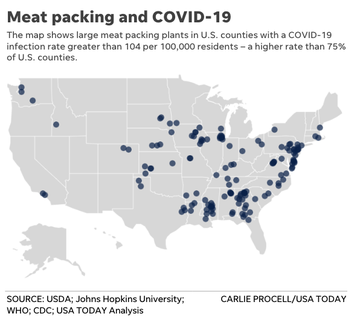 Economic meltdown was entirely preventable with income-support that most rich countries rolled out. Millions of Americans have no food in the pantry to feed their kids. No money for rent. Can't pay their mortgage, student debt, or medical bills...
https://twitter.com/NBCNewsNow/status/1245848540183695360
The scandal of preventable socio-economic collapse made lockdowns unbearable. It means anger at recession, racial injustice, & elite betrayal is only going to surge going into elections as federal support payments dry up & savings run out. Thread

https://twitter.com/70sBachchan/status/1240795299368570881
"They were pressed up against the glass.They were furious & also afraid. You could see the fear in their eyes. They don't know what has happened to them. And they are looking to their political authority for some kind of relief & they are singularly unable to provide it"
@MkBlyth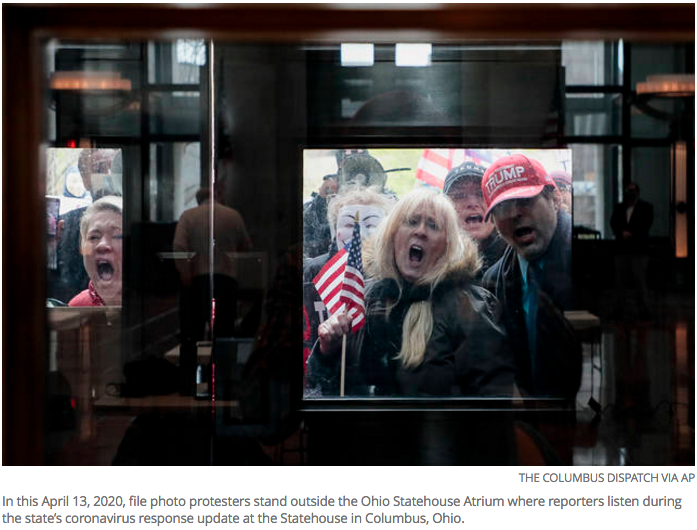 Fiscal Austerity State budgets:
"We tasked states with fighting this terrible problem: their budgets are collapsing because they live & die by tax revenues...they are trying to fight a pandemic & they are laying off public workers"
@ProfNordlund
@Mkblyth
This scientifically informed NYT piece connects all the blunders. How different would things be now if 'Cordon Sanitaire' epidemic control strategy in Xi's world-historical 3rd Feb speech was acted upon in Europe & US?
#viraltime
https://translate.google.com/translate?sl=zh-CN&tl=en&u=http%3A%2F%2Fwww.xinhuanet.com%2Fpolitics%2F2020-02%2F15%2Fc_1125578886.htm
https://twitter.com/nytimes/status/1276027368398827521