For ppl who think Sana is a one-sided lover.. all I've to say is "tum off Ho"
Don't believe me? Well here's a thread on how humare chant Shukla ji ne shuru sab kuch khud kara aur bill end mei bechari Sana pe faad diya
(For entertainment purposes only)
#SidNaaz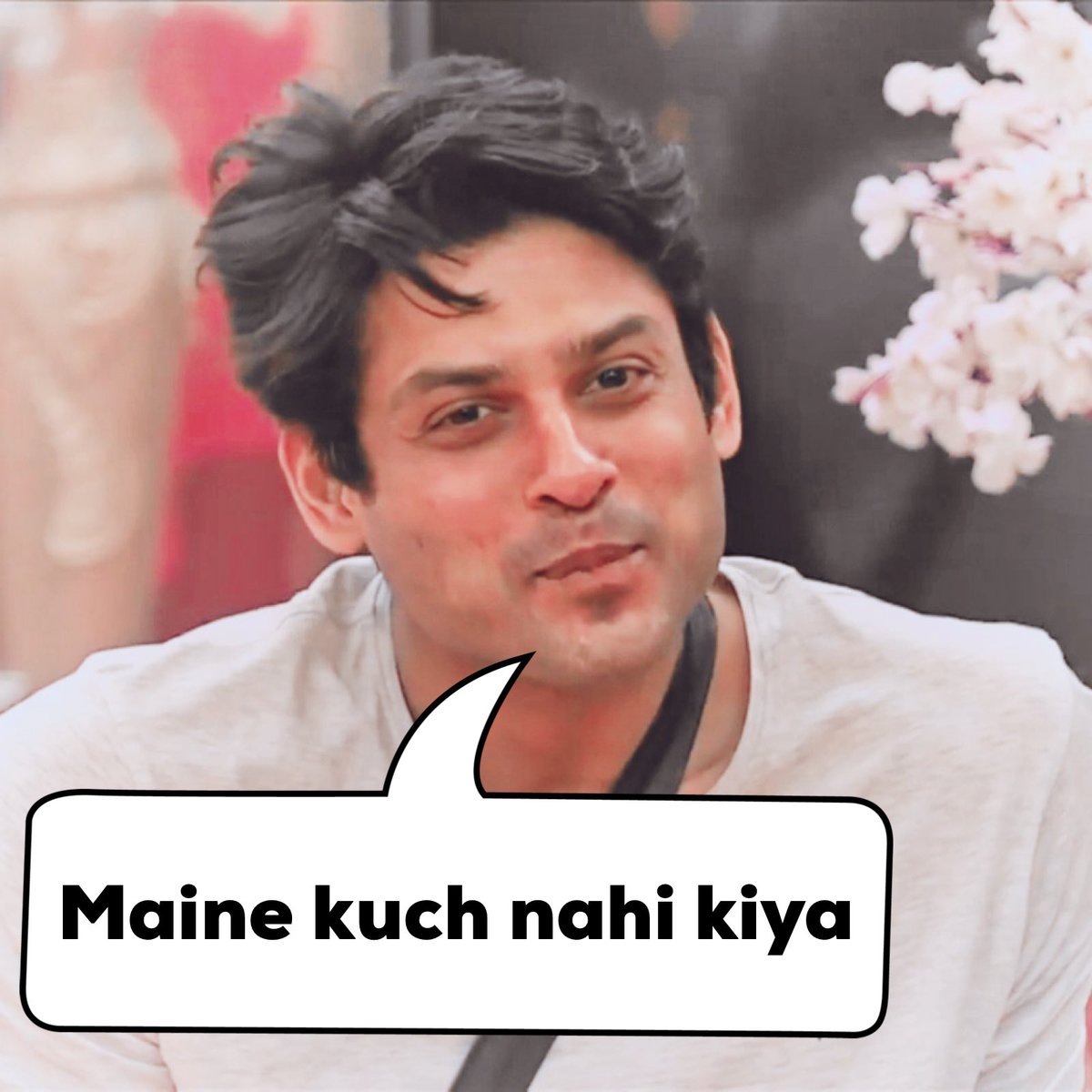 𝔽𝕚𝕣𝕤𝕥 𝕙𝕦𝕘?
Yes u guessed it.. pehli baar jhaapi bhi Shukla ji ne hi daali thi (1).. jo log soch rahe hai abey yeh toh sana k safe hone ki khushi me daali thi bas (cuz they're friends right).. then let me tell u the second hug was also initiated by Shuklaji (2)
#SidNaaz
𝔽𝕚𝕣𝕤𝕥 𝕜𝕚𝕤𝕤?
Shukla ji obviously... Patch up ki khushi mei.. bande ne mauka pe chauka mara tha... baad mei pata nahi inko kaise yaad aagayi that mummy dekh rahi hai
P.S. meine especially video add ki hai Jinko apni aakhon k alaawa kise pe vishwaas nahi hai
#SidNaaz
𝔽𝕚𝕣𝕤𝕥 𝕥𝕚𝕞𝕖 𝕙𝕠𝕝𝕕𝕚𝕟𝕘 𝕙𝕒𝕟𝕕𝕤?
Ab yeh bhi kya batane wali baat hai? (1) Ok chalo maan liya he was just being his chivalrous self and helping her down the stairs But taadne ki kya zaroorat thi?(2)

PS: 2nd time massage ka excuse banake Sid ne hi haath pakhda tha(3)
𝔽𝕚𝕣𝕤𝕥 𝕥𝕚𝕞𝕖 𝕖𝕩𝕡𝕣𝕖𝕤𝕤𝕚𝕟𝕘 𝕗𝕖𝕖𝕝𝕚𝕟𝕘𝕤?
Sid expressed his feelings 3 TIMES...each time in diff words yeh sochte hui ki shyad iss bar unki gadhi ko samaj ajaye (Sana ne toh tab tak apna attachment ka Jaap bhi nahi shuru kiya tha)... ab isse zyaada Banda kya bole
𝔽𝕚𝕣𝕤𝕥 𝕥𝕚𝕞𝕖 "𝕝𝕖𝕘-𝕡𝕦𝕝𝕝𝕚𝕟𝕘"?
Isme toh Sid expert hai.. 2nd day se hi shuru hogaye the
Note: He had been quietly observing till then.. not really engaging in conversation w/ other hms... but the sec Sana called him he happily gave her all his attention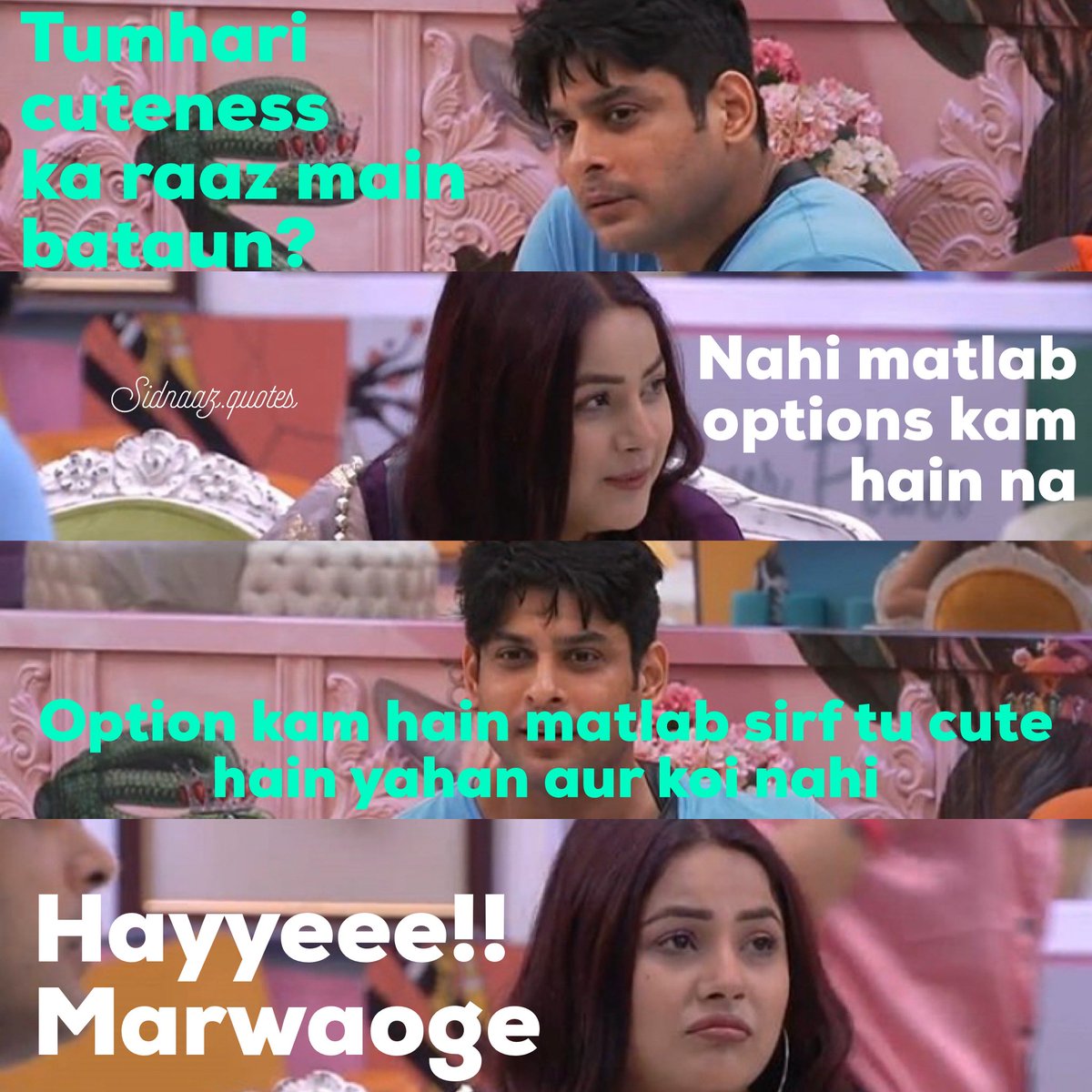 𝔽𝕚𝕣𝕤𝕥 𝕔𝕠𝕞𝕡𝕝𝕚𝕞𝕖𝕟𝕥?
By the end, Sid had mastered the art of complimenting Sana. Makes sense since he started practicing from Day 2... no wonder why Sana used to say sirf Sid hi meri tareef kar sakta hai
PS: Sidharth is a sapiosexual (bas yun hi batane ka mann kiya)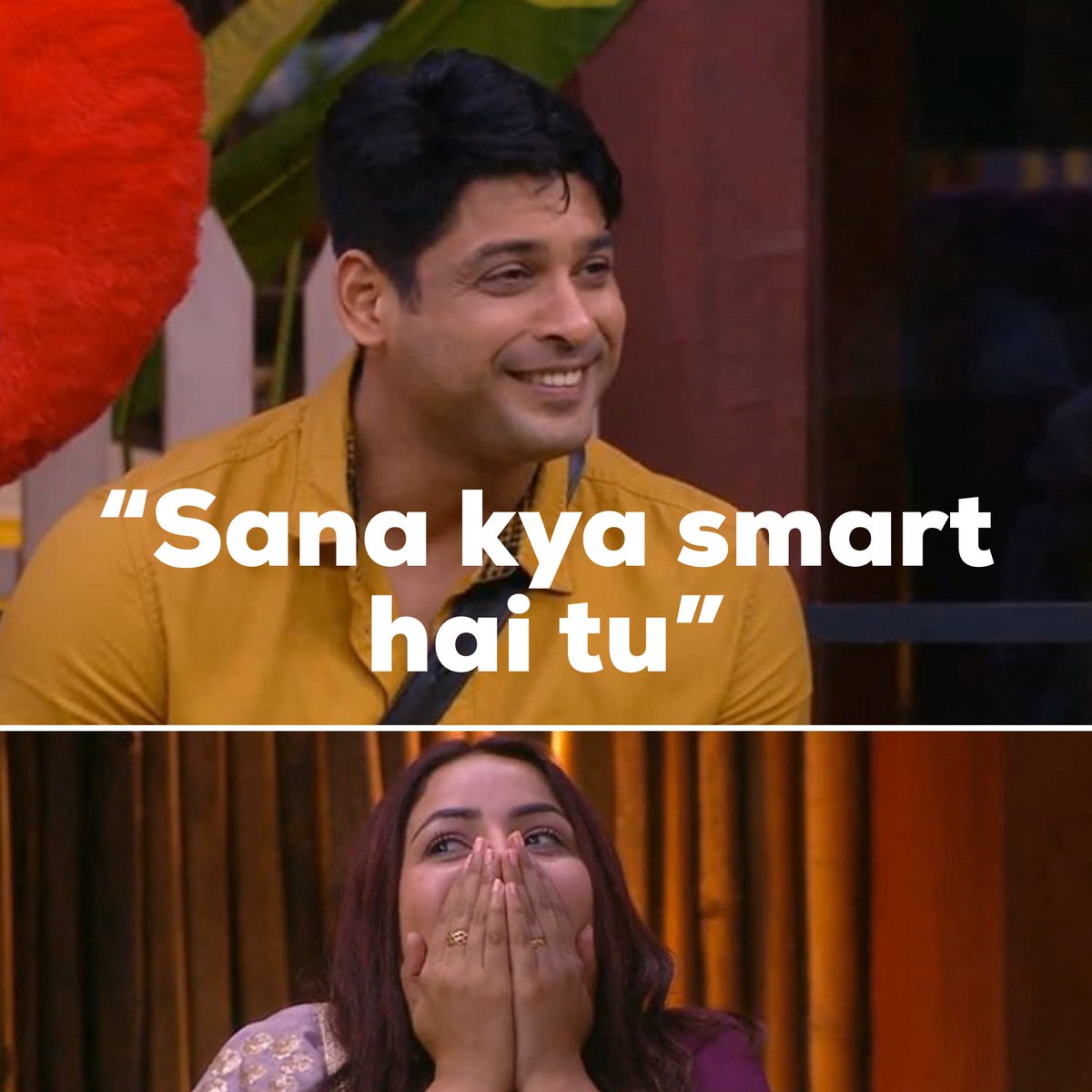 𝔽𝕚𝕣𝕤𝕥 𝕥𝕚𝕞𝕖 𝕡𝕣𝕠𝕥𝕖𝕔𝕥𝕚𝕧𝕖/𝕡𝕠𝕤𝕤𝕖𝕤𝕤𝕚𝕧𝕖/𝕛𝕖𝕒𝕝𝕠𝕦𝕤 𝕙𝕠𝕟𝕒?
Ofc Sid 1st aya..he hates losing! Shuru se, he Protected Sana from Paras, disliked her mingling w/ the opp team cuz he's possessive, & felt jealous seeing her & 'sensible' asim & sana together
𝔽𝕚𝕣𝕤𝕥 𝕥𝕚𝕞𝕖 𝕙𝕒𝕢 𝕛𝕒𝕥𝕒𝕟𝕒?
Bechari Sana bolti reh gayi "mere pe haq jataa"..someone tell her Sid started haq Jatana from the 2nd day! Whether it be by wrapping himself in her chunni, haq se waking her at night to fan him, or playing with the threads of her jeans