(2/n) "A view of the 530 nm long Ooty radio telescope which is located at an altitude of 2,200 metres in the Nilgiri Hills. Each of the 24 frames is 30 m wide."
@NCRA_Outreach
#Webinar
@PrinSciAdvGoI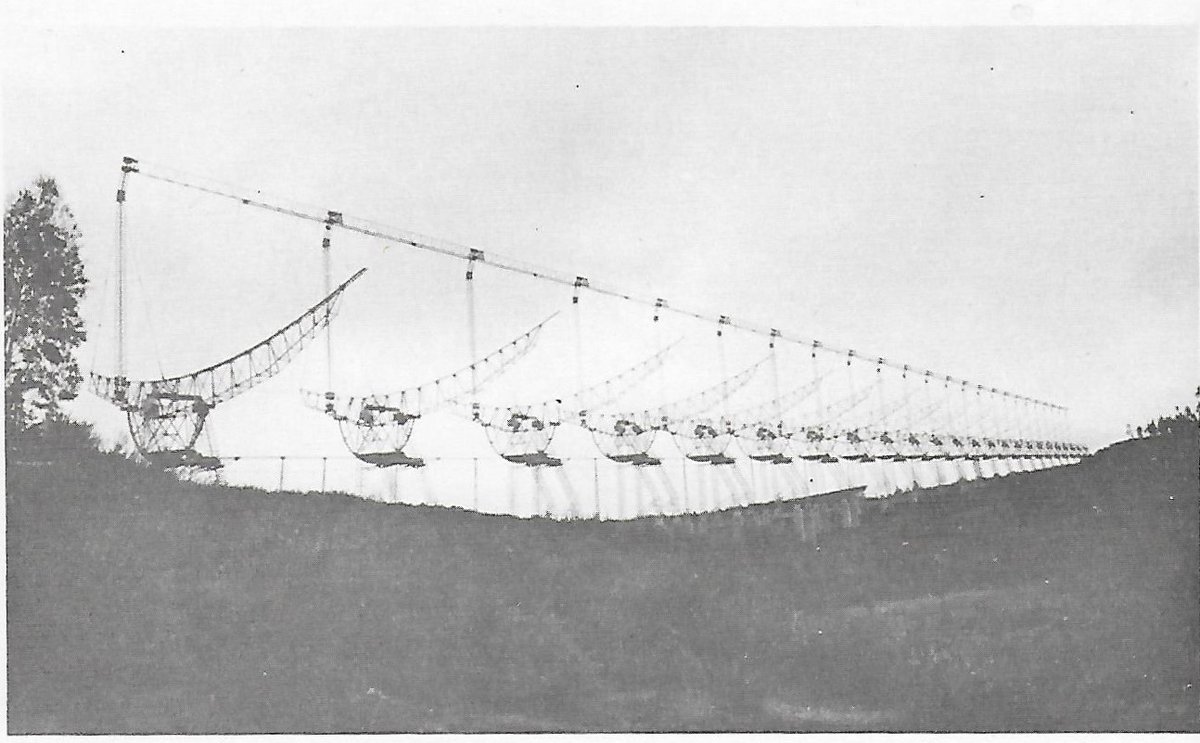 (3/n) The Phillips EM-200 Electron Microscope which "has been used for studies covering a variety of topics such as cancer cells and DNA molecules to fission tracks in plastics."
(Installed in 1967, Source:Silver Jubilee Report 1945-70)
@PrinSciAdvGoI
@TIFRScience
@NCBS_Bangalore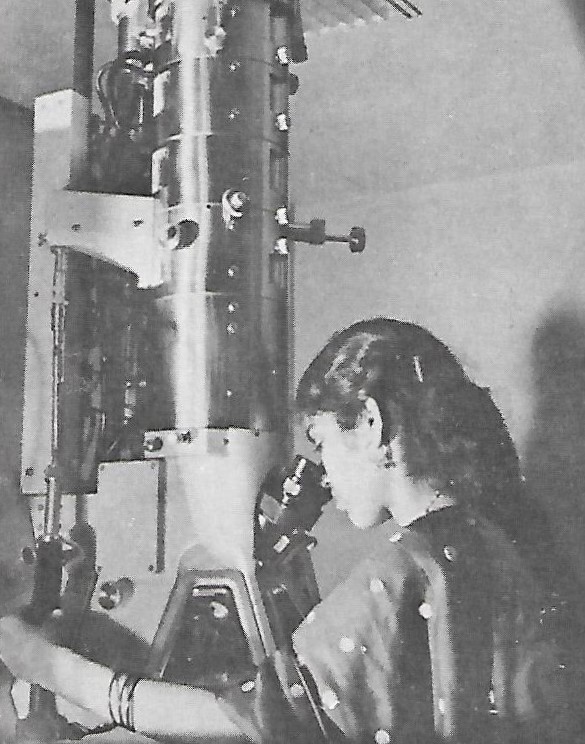 (4/n) "The Apollo-11
#Astronauts
(Neil Armstrong, Edwin Aldrin, Michael Collins) who visited the Institute (TIFR) on October 26, 1969 are seen in the foyer of the Homi Bhabha Auditorium." 
[Webinar celebrating 75 years of TIFR: June 1, 3-4 PM, Register:
https://bit.ly/2XzqtZ8
]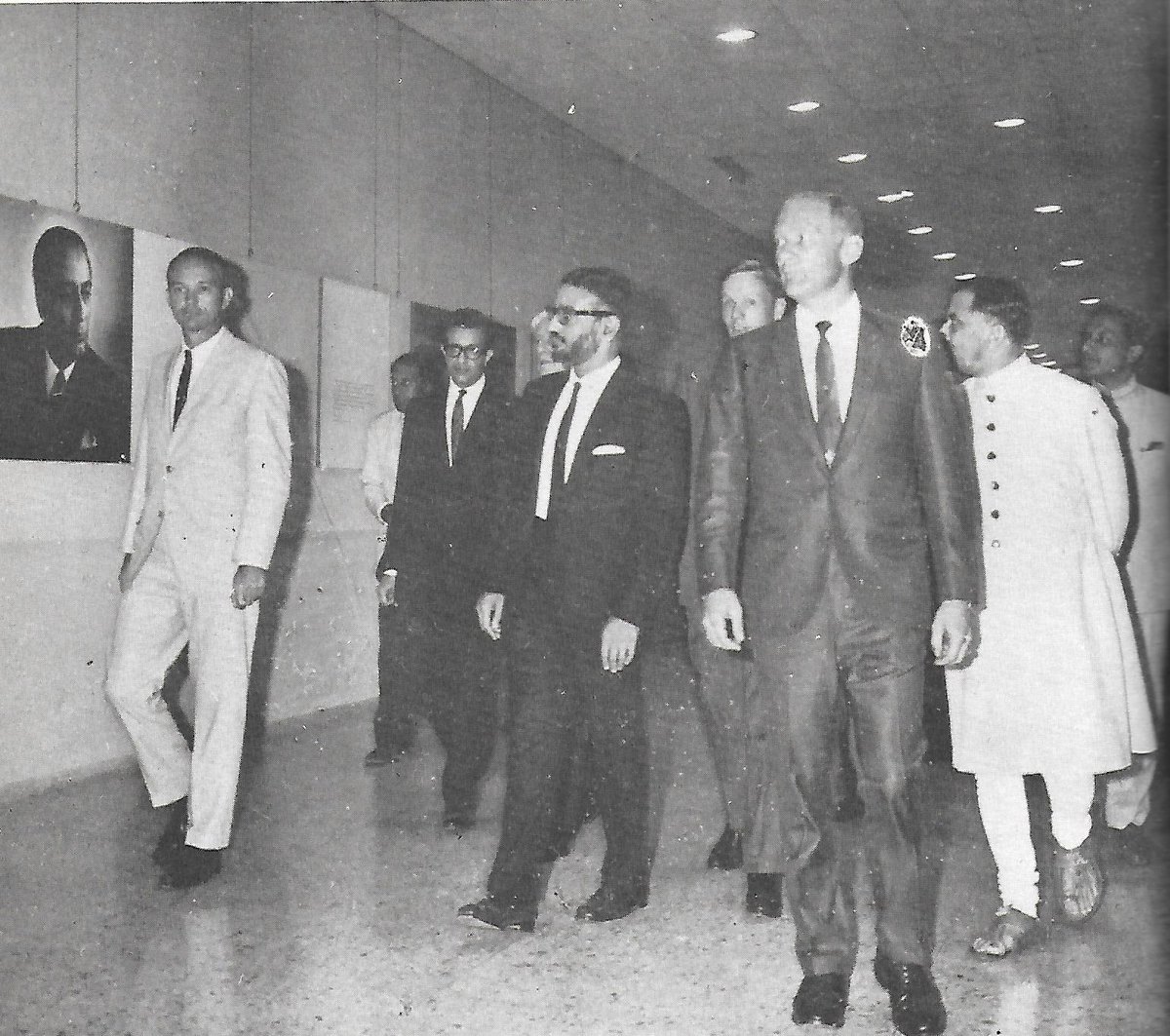 (5/n) The survey of possible land for
@TIFRH_buzz
began in 2008. The foundation stone was unveiled in Oct 2010. Research commenced in 2011 & it was only in 2017 that the permanent campus became fully operational.This bears a strong resemblance to the initial years of
@TIFRScience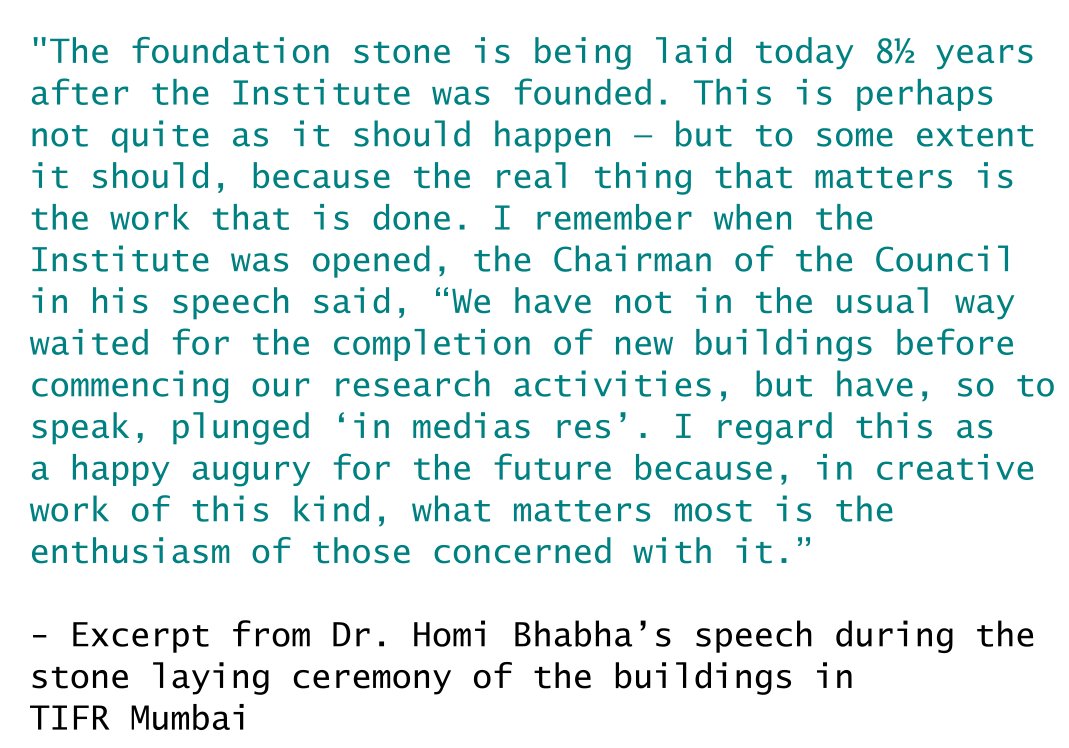 (6/n) The ethos of
@TIFRH_buzz
can be described best by its advocacy for
#interdisciplinarity
. Also, the institute follows a 'department-less' structure, allowing scientists to truly understand, engage in and contribute to each other's research.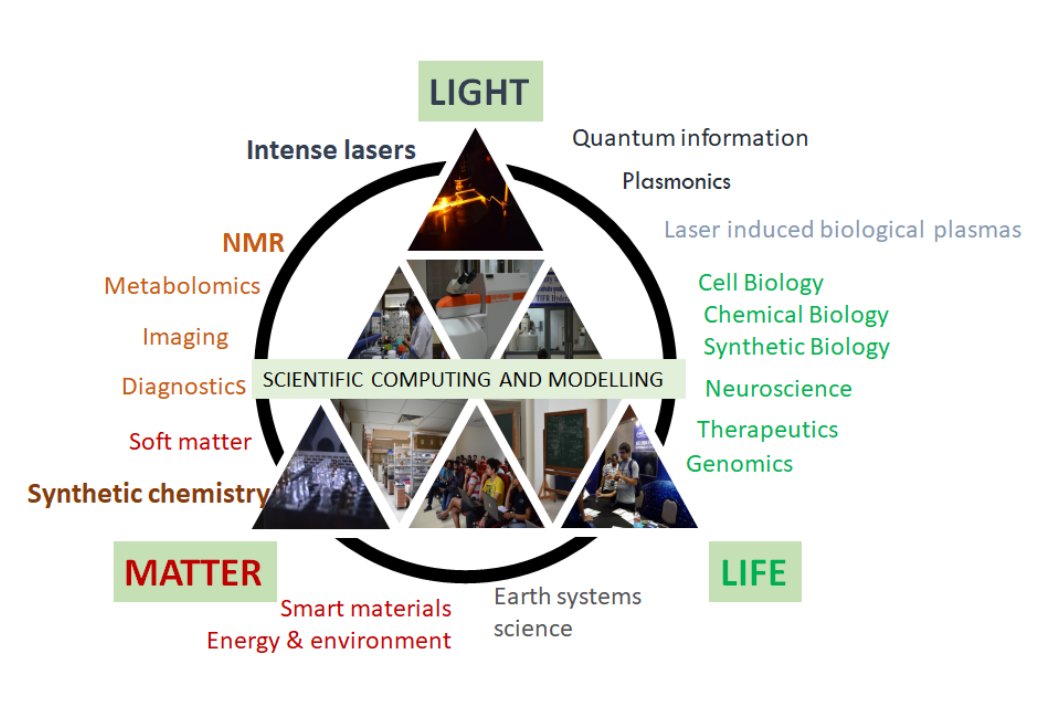 (7/n) We started with one centre director, one faculty member, one student, one administrative officer, one staff member and one driver. The next nine years have witnessed how the small group grew into a larger yet tight-knit community. (Picture: In-house symposium 2018)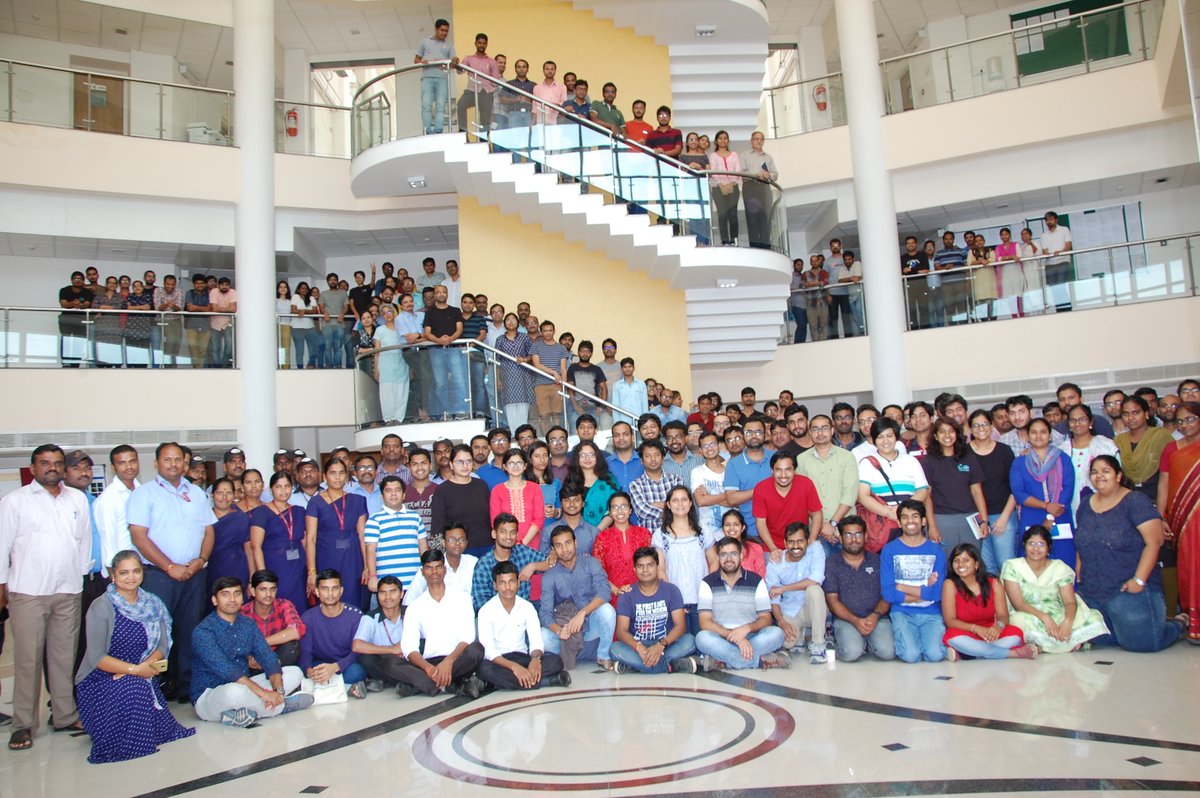 (8/n) If this thread has piqued your interest and you happened to not have registered for the webinar yet, register here:
https://bit.ly/2XzqtZ8
This registration link is open till 31st May midnight. The meeting link will be sent to the registered email id at 11 AM tomorrow.