A protest leader, Josh Yeboah, at Philly City Hall says those who gather will peacefully protest by holding a moment of silence for 8 minutes. "This is going to be a peaceful protest. We are social distancing from police officers."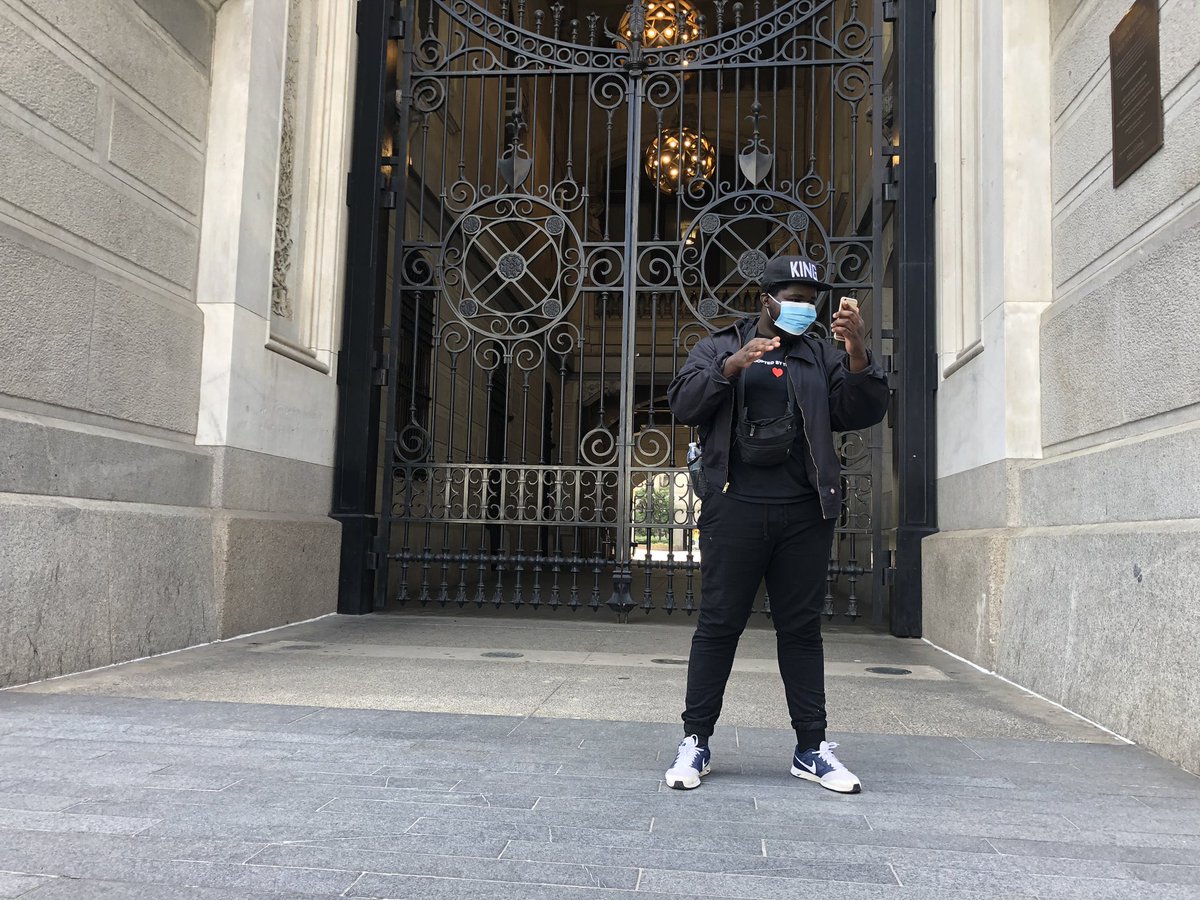 Protesters here are demanding arrest of three other officers in Minneapolis and are here to "mourn George Floyd." They're calling for peace.
Here's a look at the crowd at City Hall. Some are still making signs. Organizers are handing out masks. There's a food bank, too.
Eight minutes of silence begun —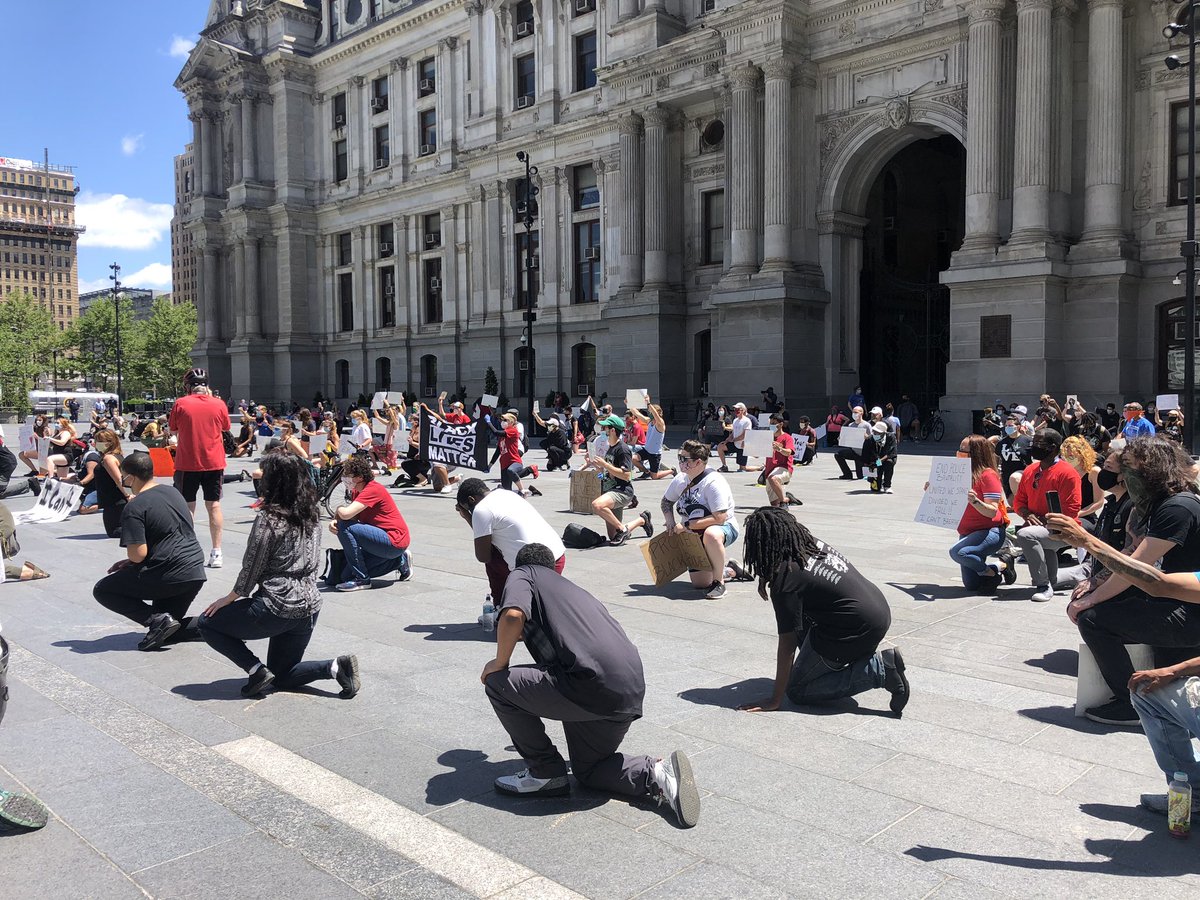 Crowd has swelled but remains very peaceful, they're marching from City Hall to the Art Museum soon
People who live along JFK Blvd are beating pots and pans out the windows as protesters walk by
Hundreds filling the steps of the Philadelphia Museum of Art
This is Deyuana Fisher and her 5-year-old son Dean. She said on the way out of their home today, she explained they were gathering with others "to help make the world better." She said Dean responded: "I hope the world feels better soon."
Here's a part of the crowd now at the Philly Art Museum
Entire crowd chanting Black Lives Matter
Crowd in Philly grew a lot but has so far been rly peaceful. They're leaving now to march.
The protest is heading north on Broad. Police lined up in front of the Rizzo statue
Protest has migrated to the intersection of Broad and Vine. Police have 676 blocked.
At Broad and Vine, two police SUVs smashed
Dozens with red eyes saying some chemical agent was used. Now dozens approaching police saying "Hands up, don't shoot"
A state police SUV is on fire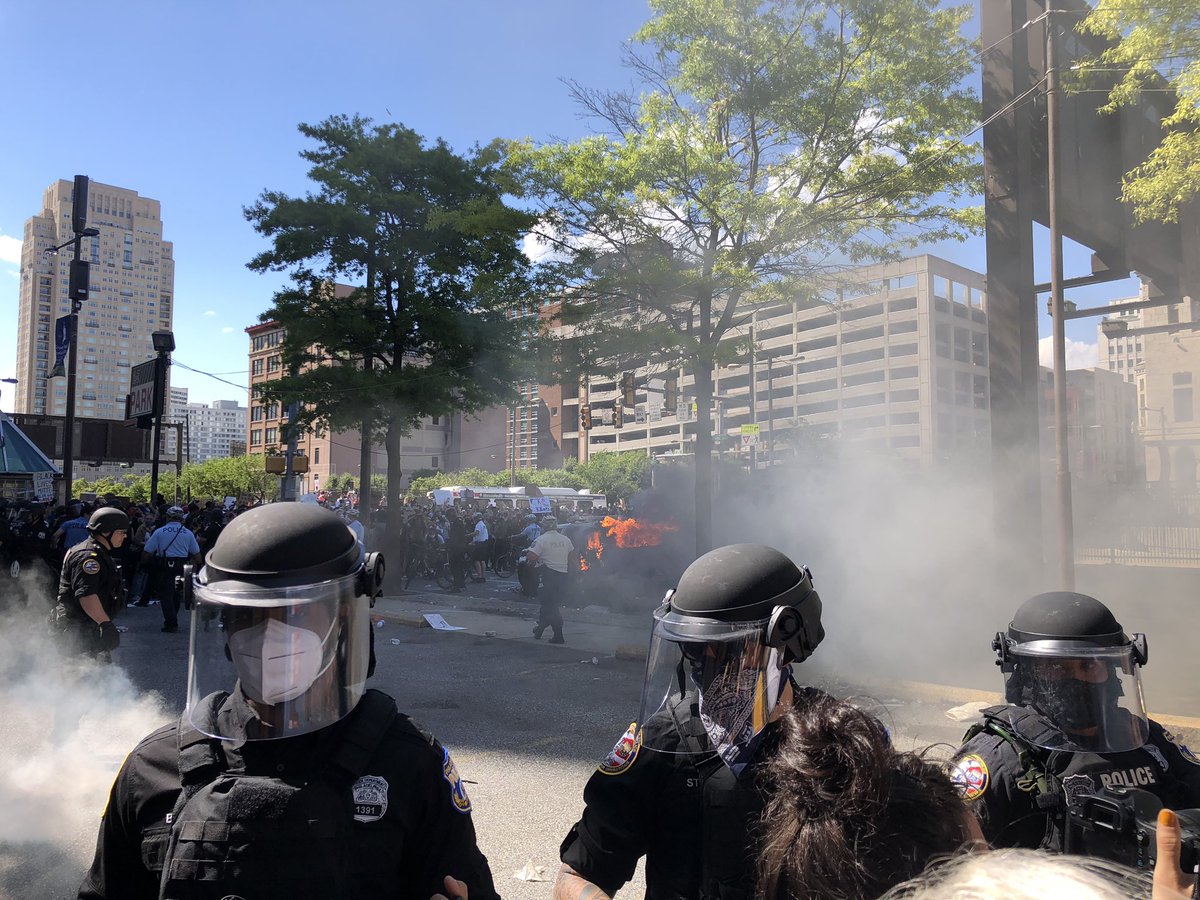 Rizzo statue vandalized, people trying to bring it down
Small fire now burning under the statue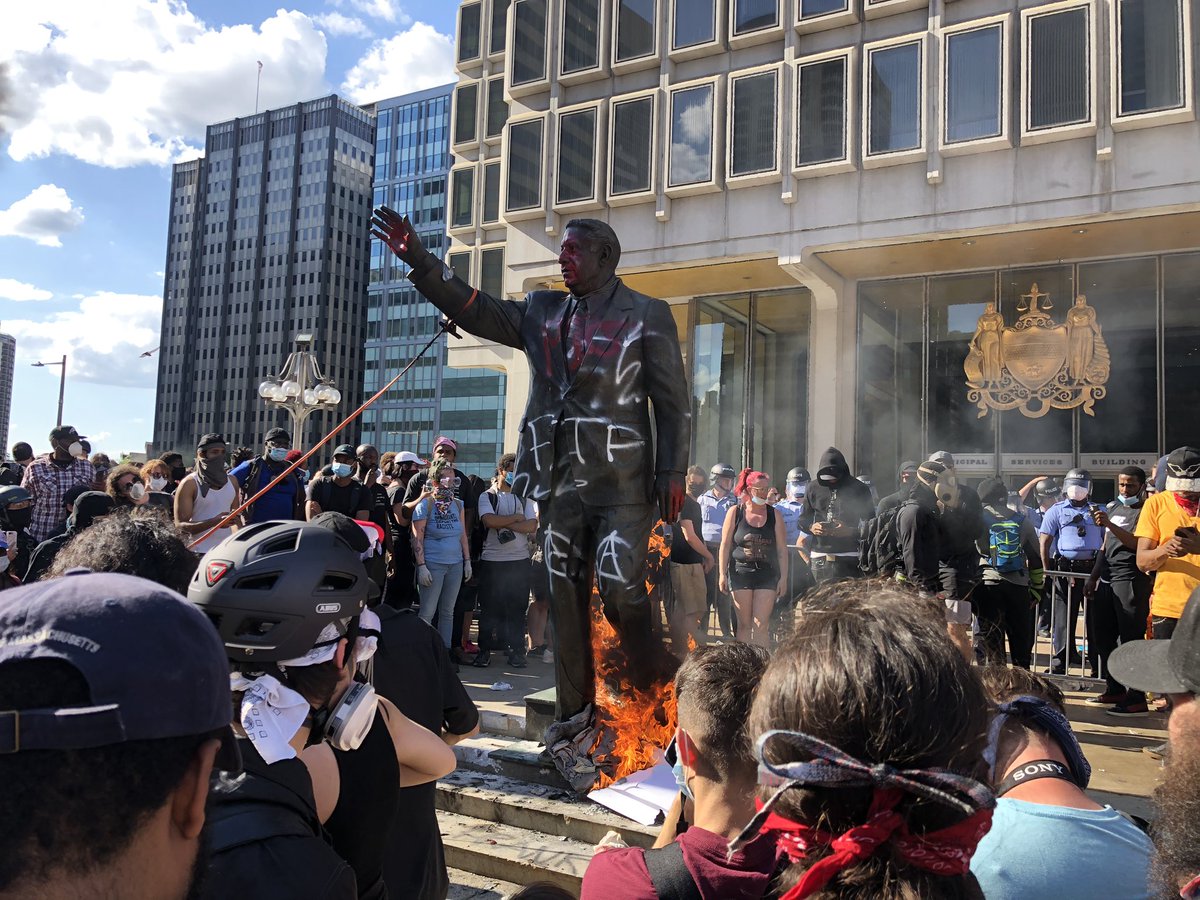 Multiple cars are on fire near City Hall