Let's be real - none of your are reading a 251 page report on a Friday.
I'm doing it for you. Here's a thread on my observations

#YQR
#SkPoli
#Sask
#YXE
https://twitter.com/davidbaxter_/status/1266487222351495168
Let's start in
#YQR
: Pioneer Village has a LOT of problems. Ventilation is aging, the boilers are 55 years old, staff are under trained and also people may be taking antipsychotics without reason.
Also the rooms are small and lack privacy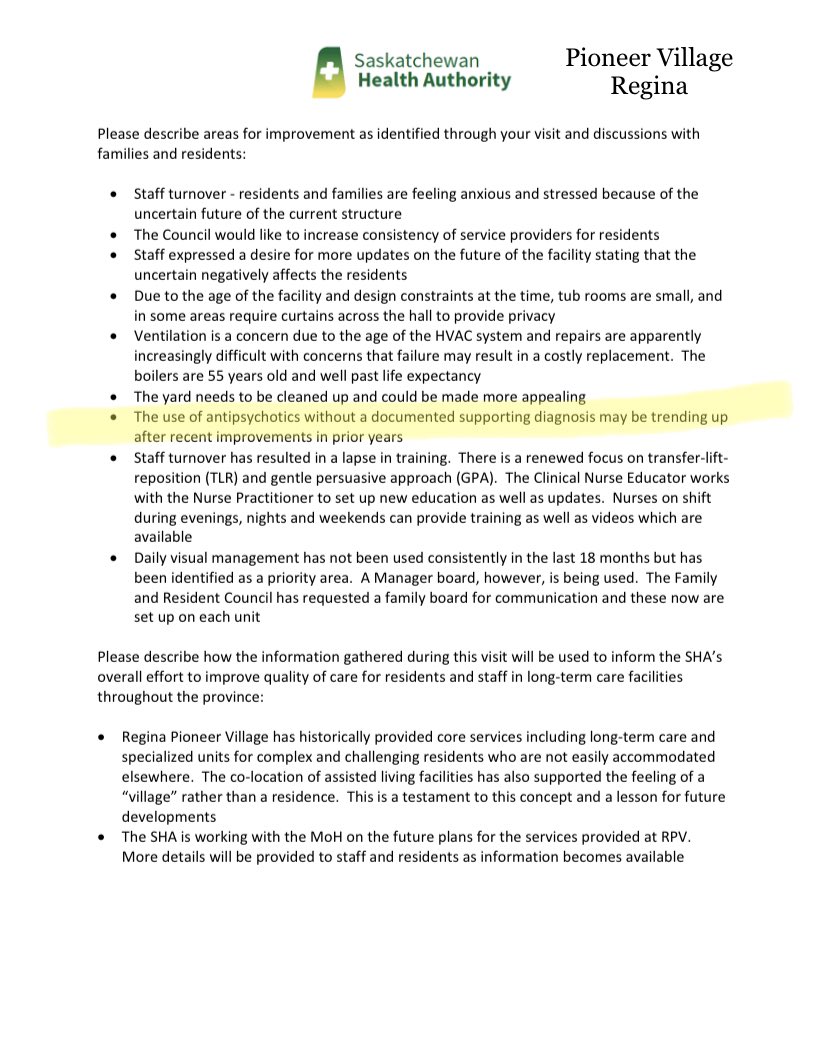 Still in
#YQR
, now at Entendicare Parkside. The current design "does not meet current standards of care"
There are also concerns about standards of care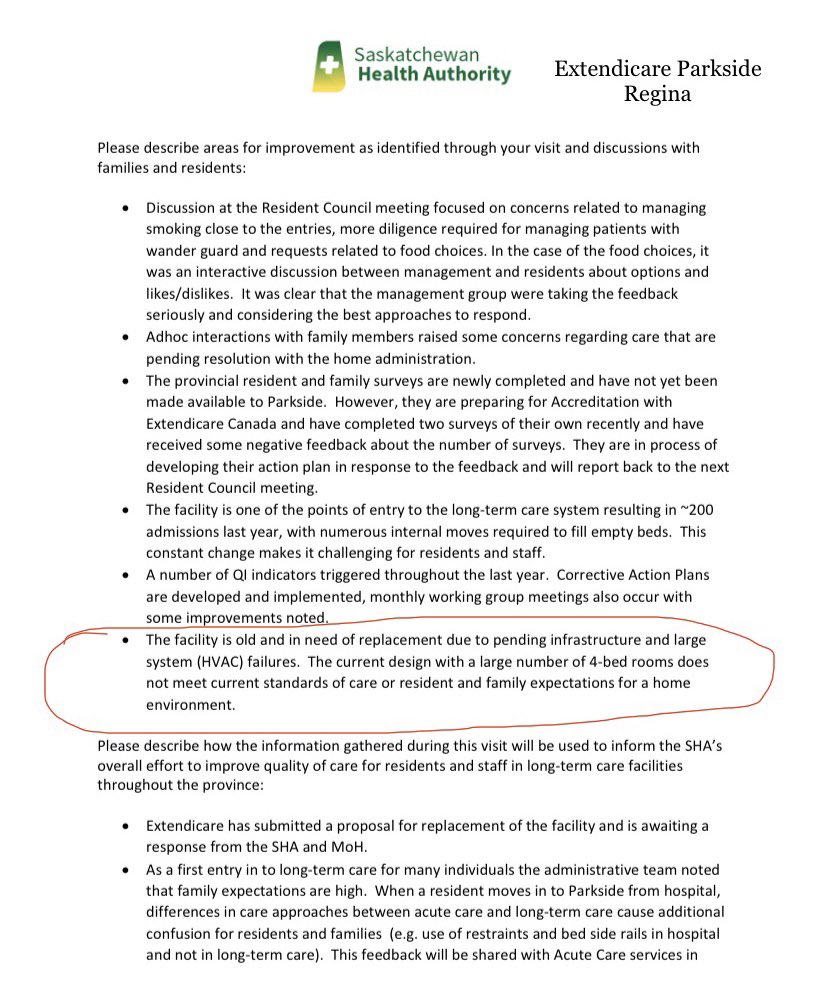 Jumping to
#CityMJ
and let's talk asbestos. Mold is also a problem, as are shared rooms.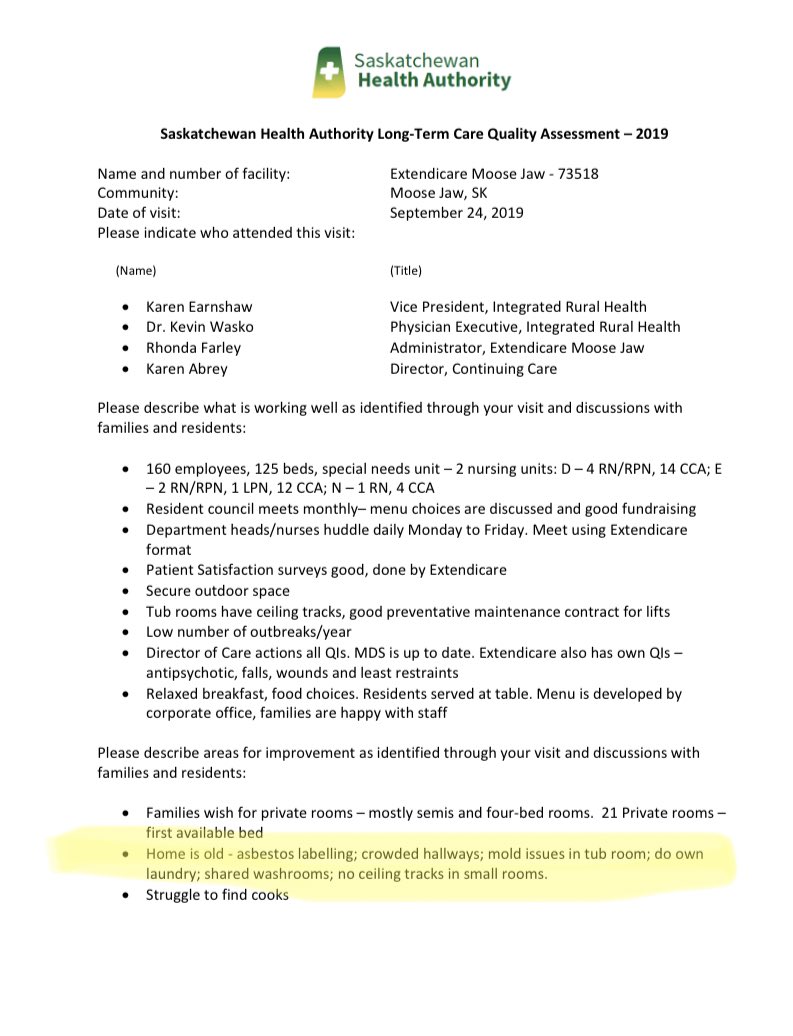 In North Battleford residents are bathed once a week, and there is a "poor consistency in care"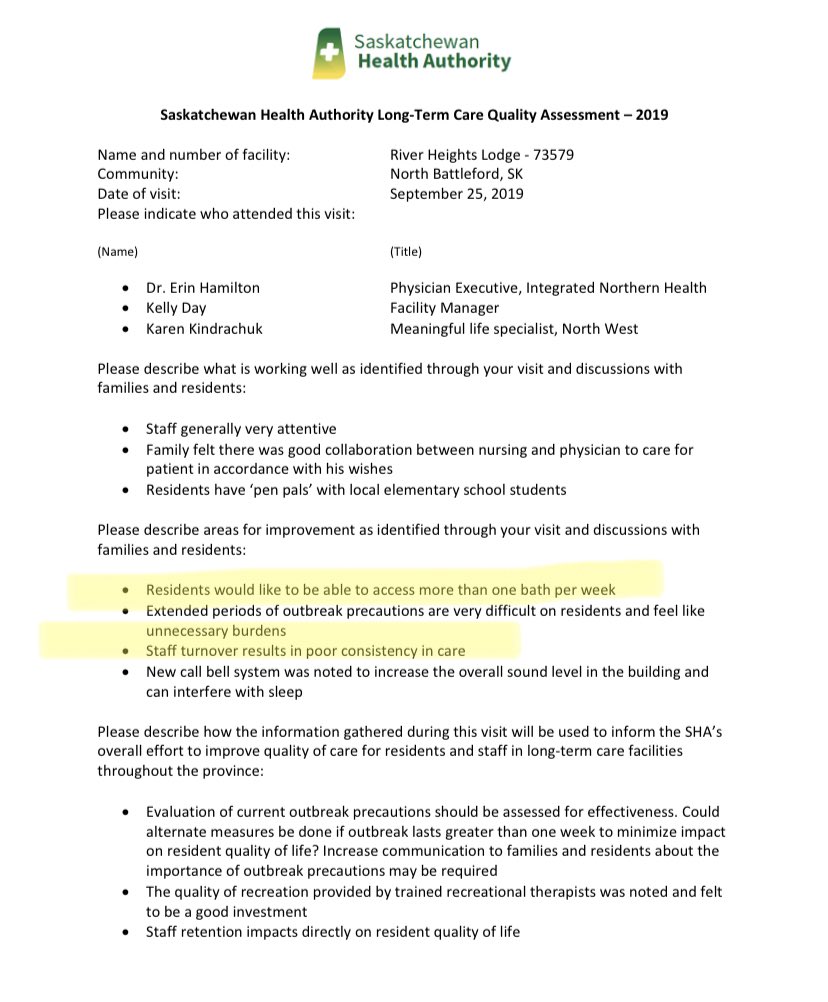 Back in the south Lumsden has had a leaky roof "for years" and it's still not fixed.
They also need more lifts. This is a theme in a majority of homes province wide.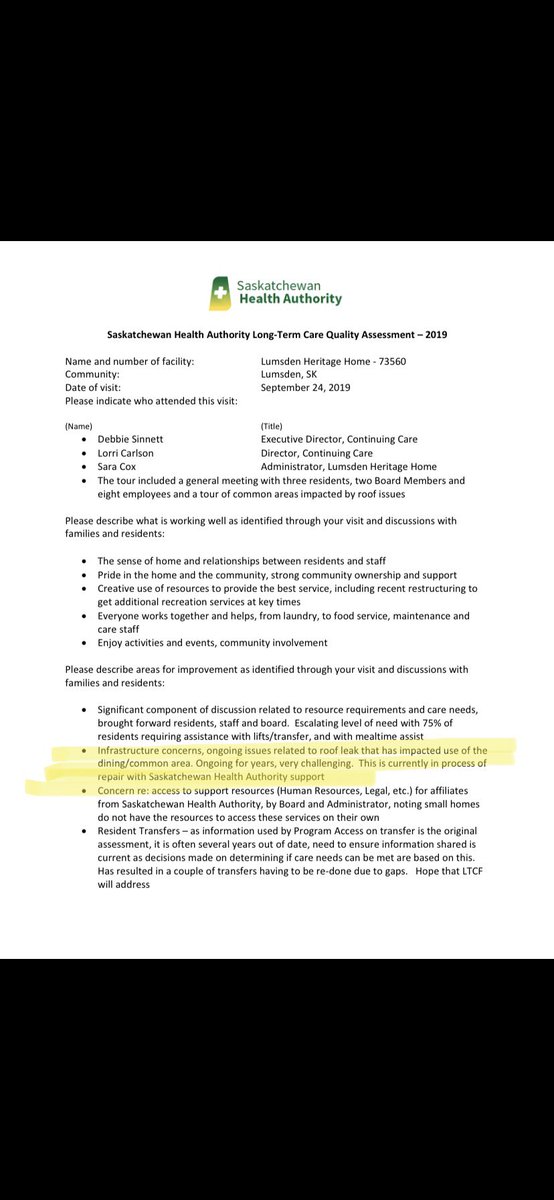 In Fort Qu'Appelle there's a big issue in staffing, and attentiveness. From slumped residents, to old catheter bags, to residents hesistant to ask for help because staff are so busy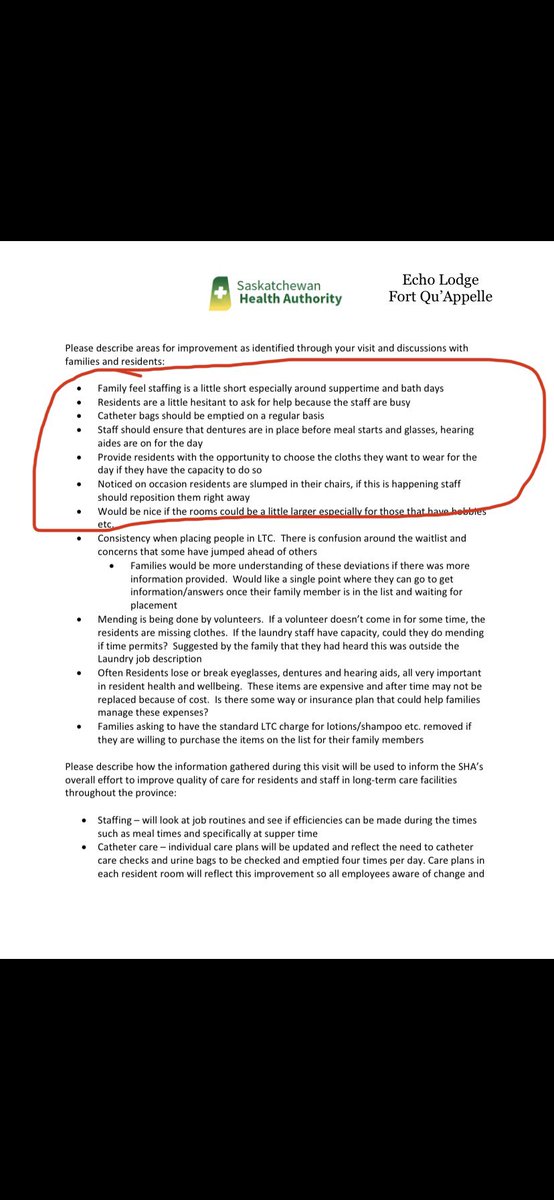 The Wascana Rehab Centre is where palliative care patients are transferred when discharged from hospice.

Unfortunately, there's no defined place for them - or consistent, knowledgeable staff for them - once they get there.
At
#YQR
's William Booth Special Care Home your grandparents could be placed with youth recovering from mental illnesses who display "street behaviours"
Also, what kind of euphemism is "street behaviours"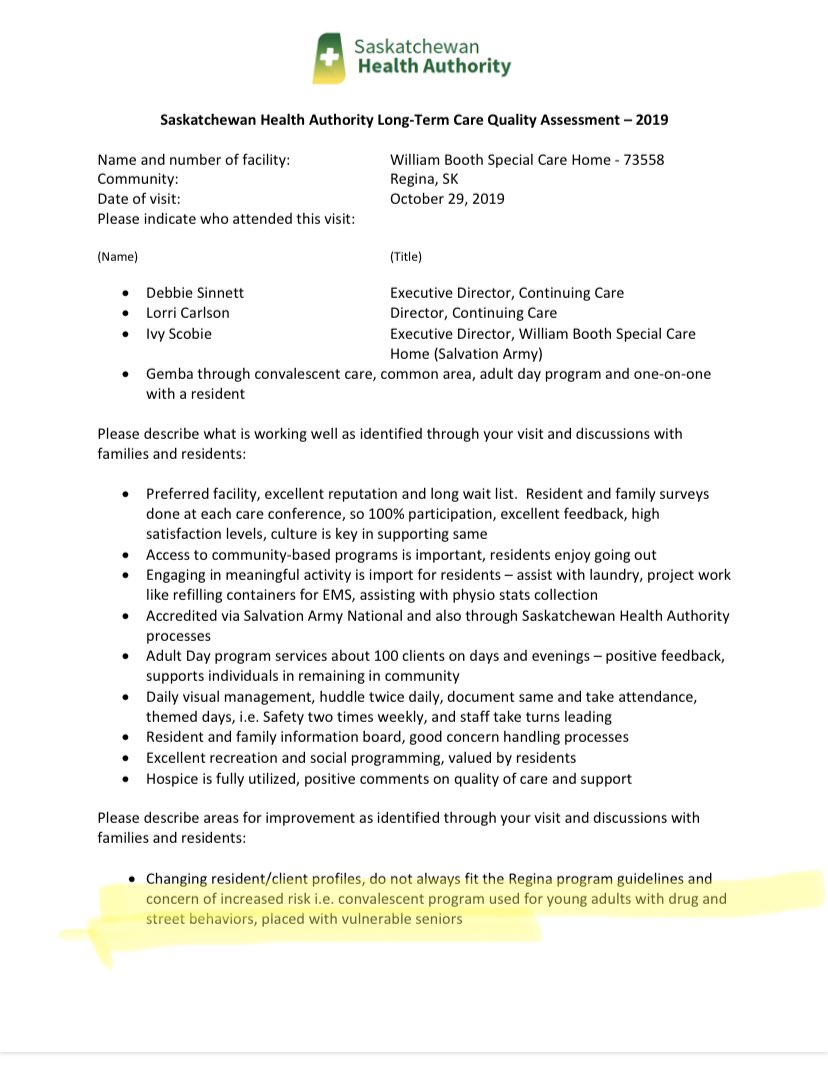 A very important note from the report at
#YXE
's Convalescent Home: a big issue in
#Sask
LTC homes is waiting for care. Staff are overworked, especially at nights and during mealtime. For residents who need extra care, or higher levels, they're left stranded
#YQR
#SKPoli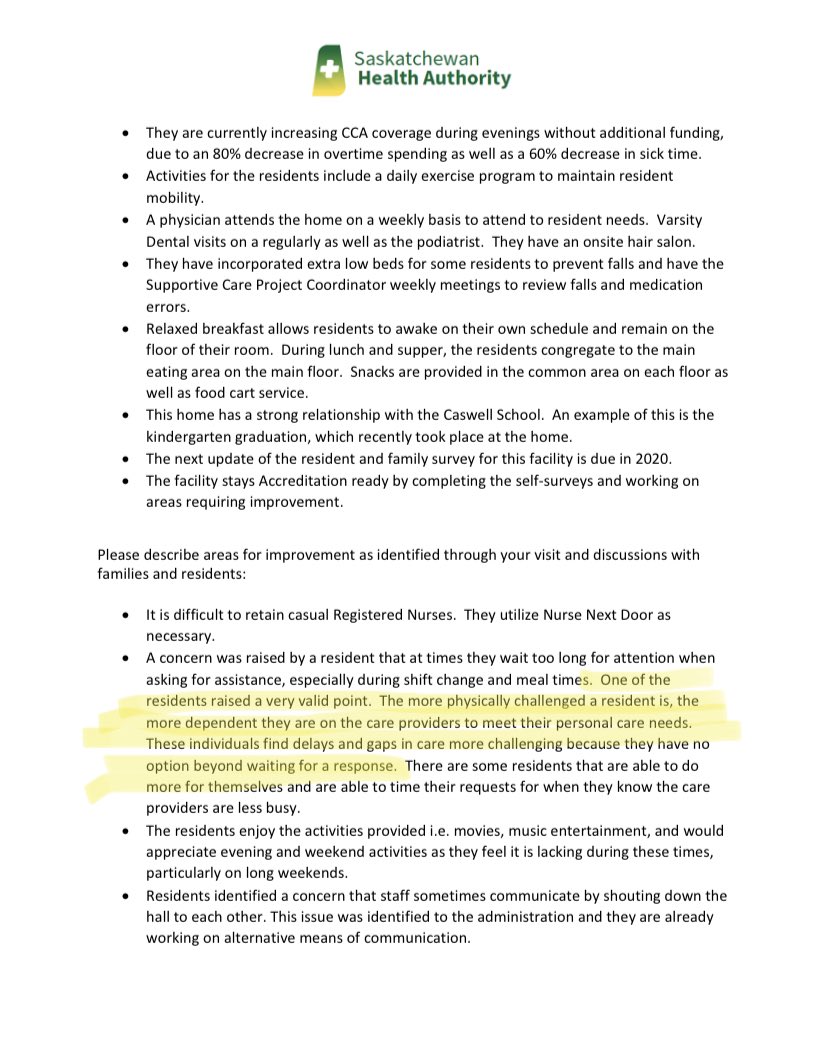 At
#YXE
's Porteous Lodge there is ONE shared bathroom for 16 people.
On. Each. Floor.
#Sask
#SkPoli
#YQR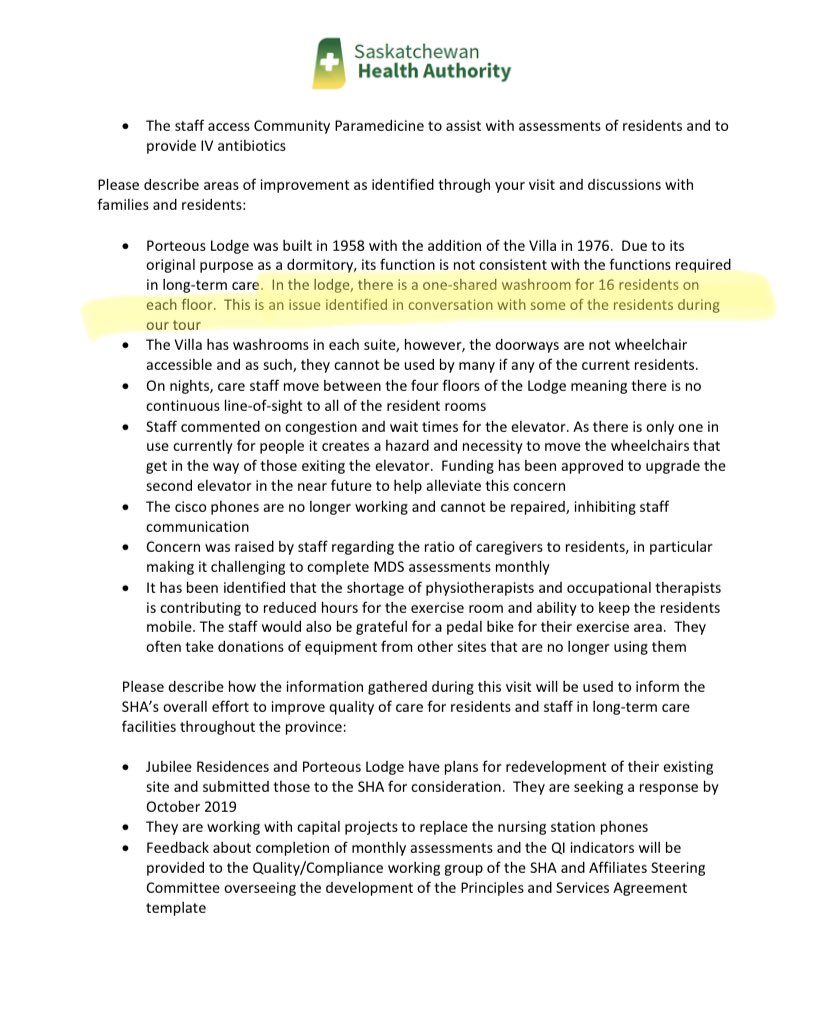 In Shellbrook,
@PremierScottMoe
's riding, residents are concerned about a lack of ambulance service
#Sask
#SkPoli
#YXE
#YQR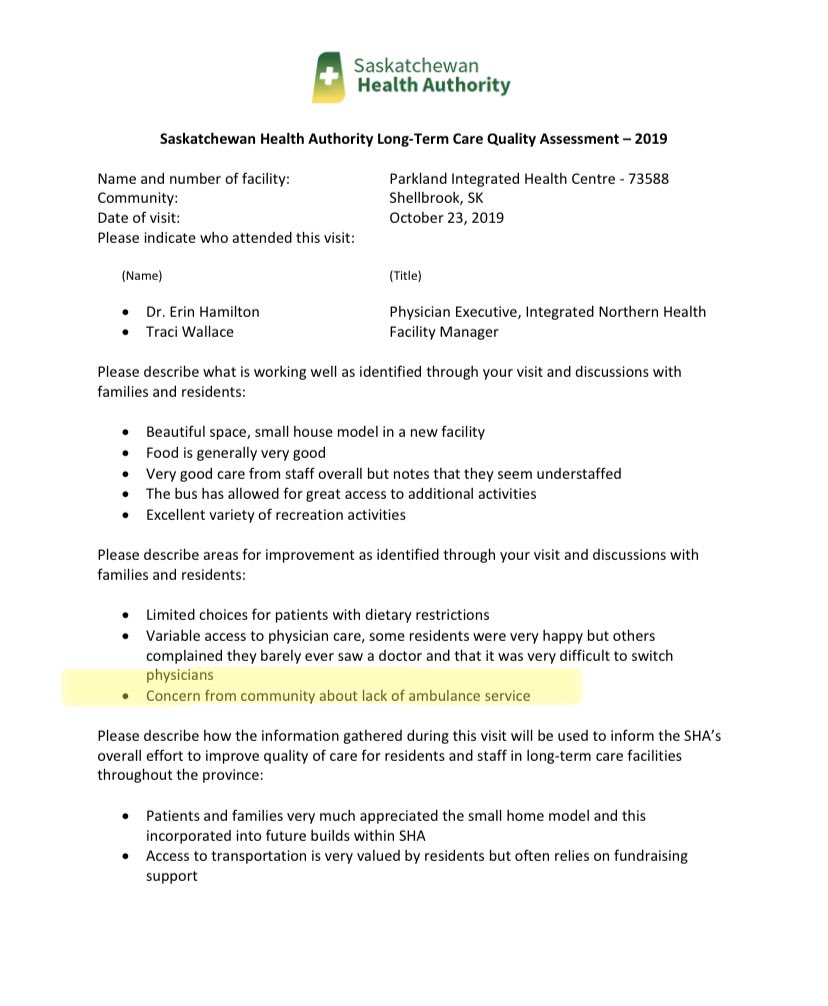 Alright, after 251 pages here are some thoughts. Generally, staffing is an issue - both in recruitment and retainment - but most residents seem to like their staff.

Ageing infrastructure is an issue across the board, and complaints about broken heating/cooling are consistent
Food variety also tends to be a common complaint, the lack fresh fruit, access to it was brought up. Also a lack of diversity.