It's official - in 2019 the US consumed more energy from renewables then coal for the first time in over 130 years. A decade ago when
@BeyondCoal
started working to shift the grid to clean energy, everyone said this was impossible. But we made it possible..
https://www.eia.gov/todayinenergy/detail.php?id=43895#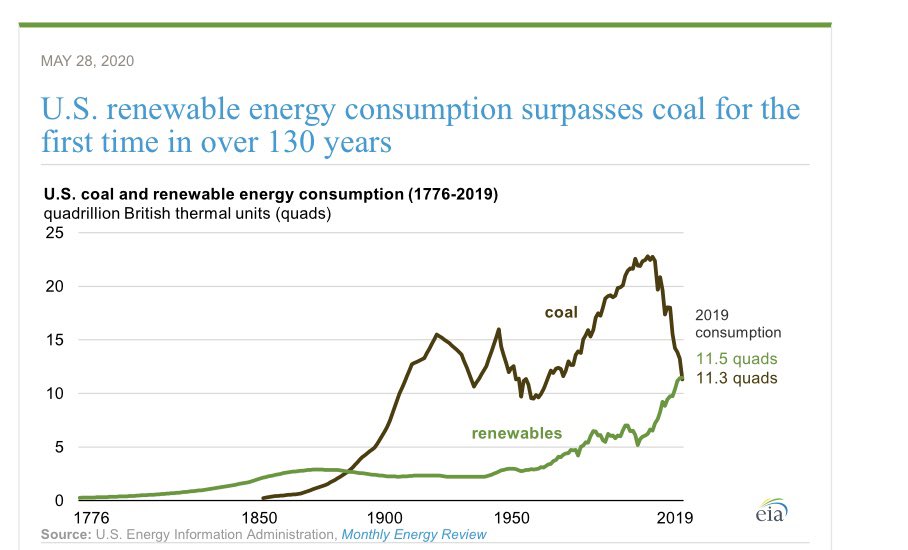 There's still lots of coal on the grid and lots work to do - continuing our work to stop the rush to gas in the power sector, keep pushing for a fair transition that doesn't leave communities and workers behind - but this reminds us that progress on a big scale is possible.
For the sake of our health and our climate, we'll keep moving
@beyondcoal
, and fighting for a fair economic transition for workers and communities as we shift to 100% clean energy. Thanks to the hundreds of organizations and thousands of people out there making it possible.