EDUCATION FOR ALL!! PCLU will be implementing the following learning modalities for SY 2020-2021: Online Learning, Blended Learning, Offline Learning, and Paper-Based Learning.
A THREAD: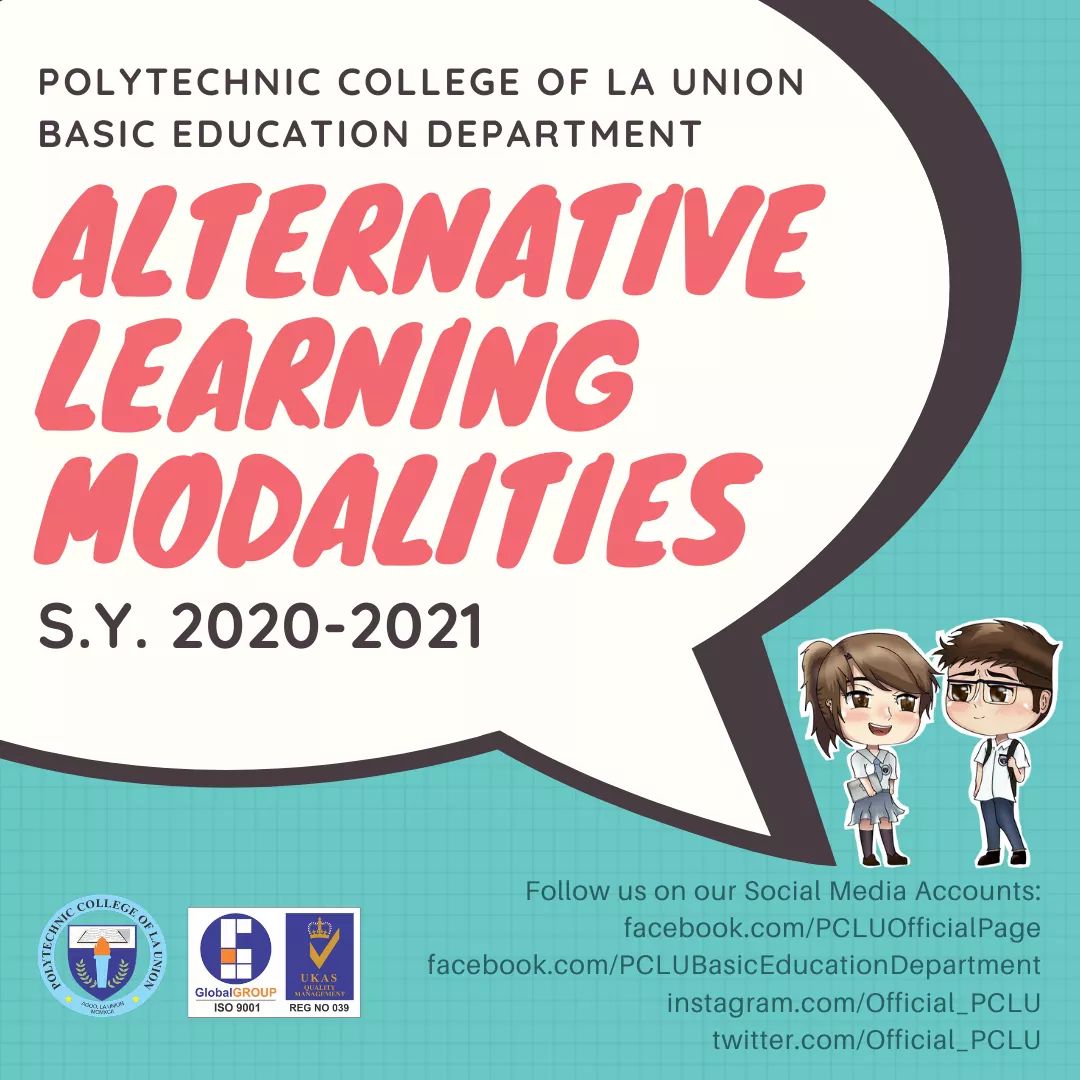 Following DepEd guidelines regarding flexible learning and the implementation of physical distancing which will limit the number of students inside the classroom, PCLU has created alternative learning modalities to comply with the said guidelines (1/n)
to ensure the safety of learners and teachers for SY 2020-2021. Parents will have the option to choose between Online Learning, Blended learning, and Paper-based or Offline Learning. (2/n)
Information about these are listed in this thread and may be updated before the formal opening of classes. Do message us for details regarding our Flexible Learning Options. (3/n)
Flexible Learning for PCLUans!


(4/n)