Fast moving storms with heavy lightning for the
@SpaceX
launch today
12:15 and as soon as I figure out Tampas NWS radar I will link it or share a picture of the offshore in the Gulf of Mexico.
#LaunchAmerica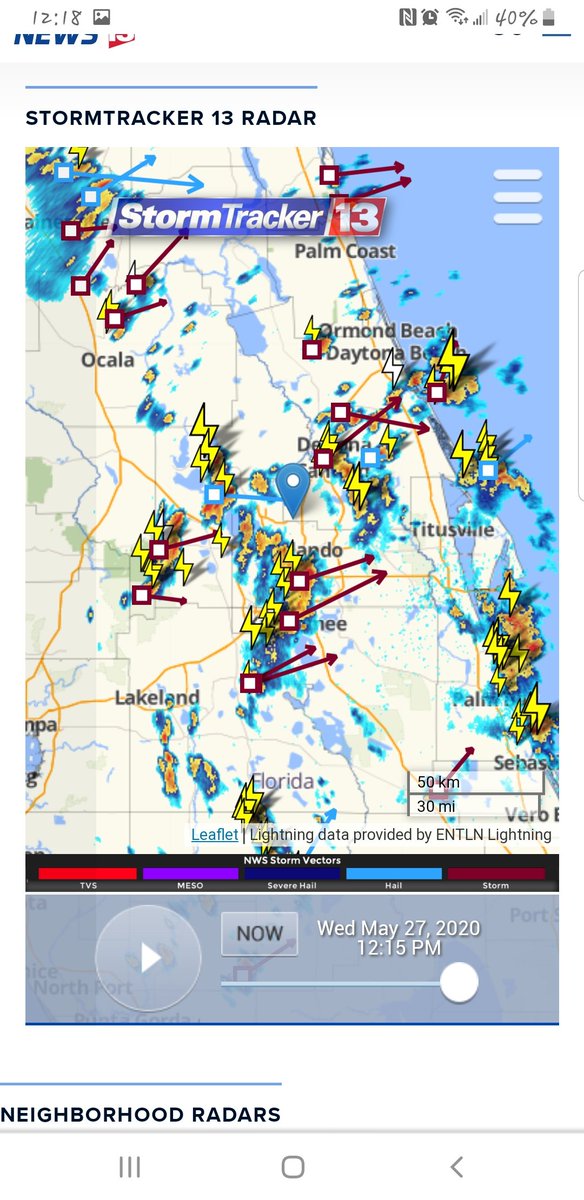 Fast moving, still hoping for a clear launch window but unless you're close to the pad you're likely not to see the smoke thread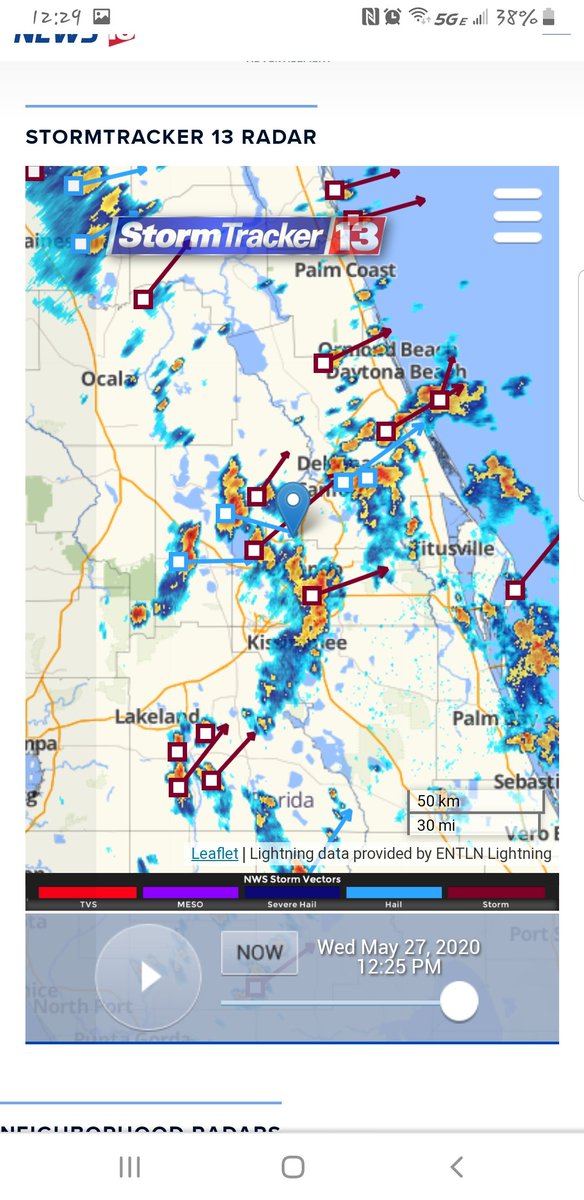 Maybe we will get lucky and it will fall apart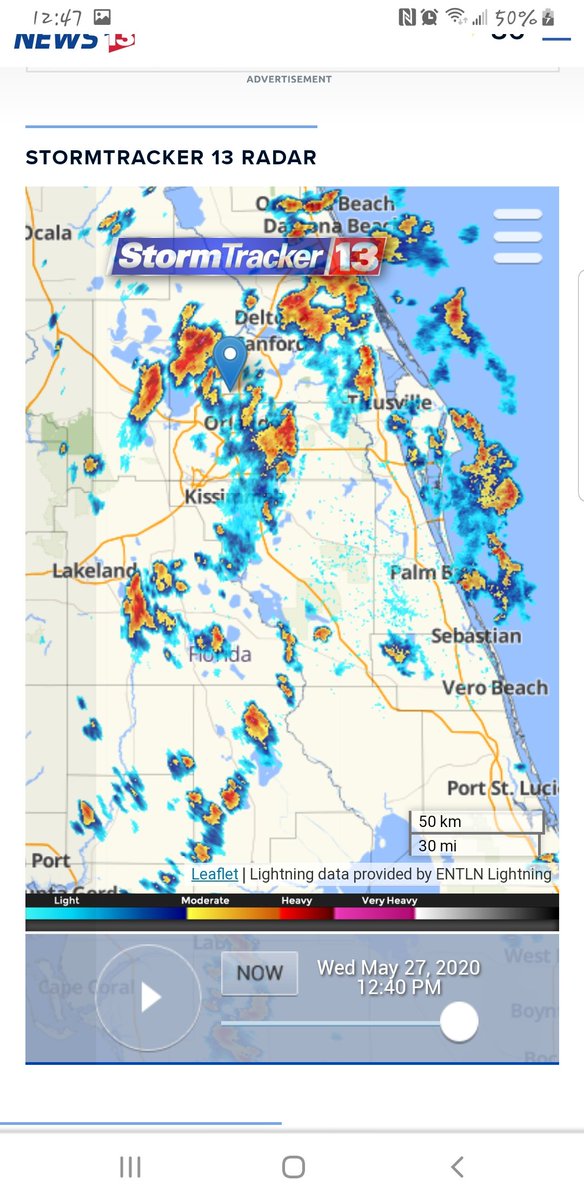 About an hour and this will be impacting Titusville and then the launch area, if you are camping along the roadway please take precautions
#LaunchAmerica
#SpaceLaunchLIVE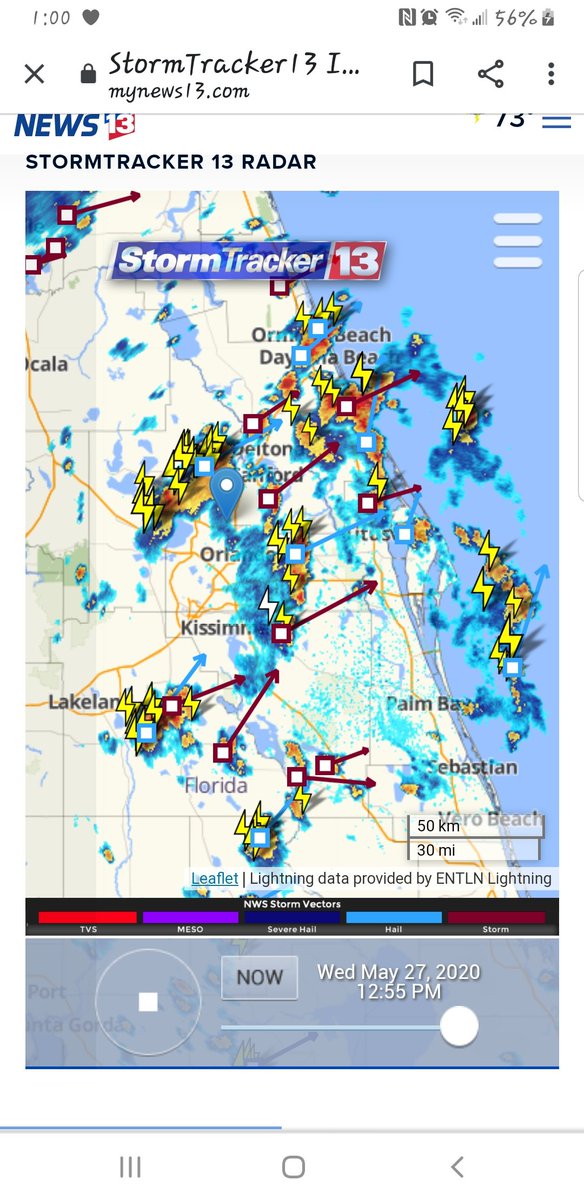 And if you're not wet yet you will be. Anyone sharing pictures of these storms?
#LaunchAmerica
#SpaceLaunchLIVE
#SpaceCoast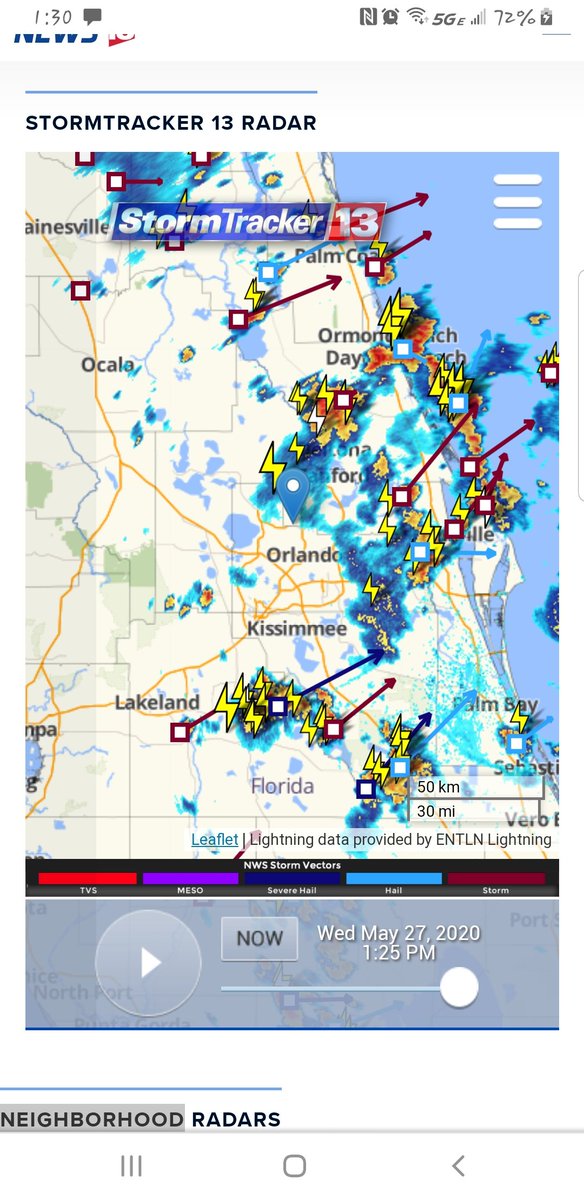 Given the time frame of this thread the cell developing over Orlando is might just beat the launch window.
#LaunchAmerica
#SpaceCoast
#SpaceXDragon