Voting Rights Hero #9
In 1840 only wealthy white male land owners had the right to vote in Rhode Island. Wealthy, Harvard educated attorney, Thomas Dorr led a voter's rights movement that evolved into what is known as "Dorr's War".
#wtpGOTV
#OneVoice1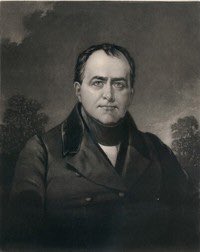 2.
Dorr's organized a large group and held the "People's Constitutional Convention".They voted to expand voting rights, and form a new government. Dorr then ran unopposed in an
"unofficial" election for governor, & won. Now there were two governors of RI
#wtpGOTV
#OneVoice1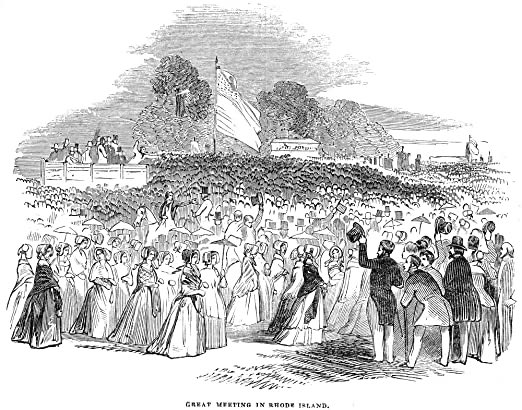 3. Parades & parties ensued. A new (2nd) legislature was created & the Constitution ratified by a vote of 14,000 to 100. Enraged, the "official" governor asked President Tyler for assistance in putting down the "insurrection". The militia was called in
#wtpGOTV
#OneVoice1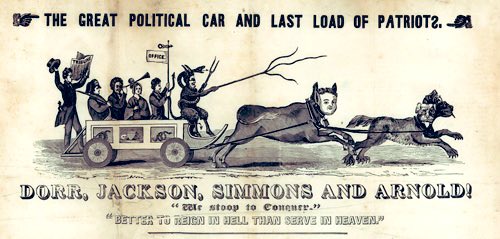 4.
In despair, Dorr attempted to attack and rob the state armory, but failed when unable to gain entry and his cannon wouldn't fire. Most Dorrites were captured. Dorr was tried and sentenced to life in prison, for high treason.
#wtpGOTV
#OneVoice1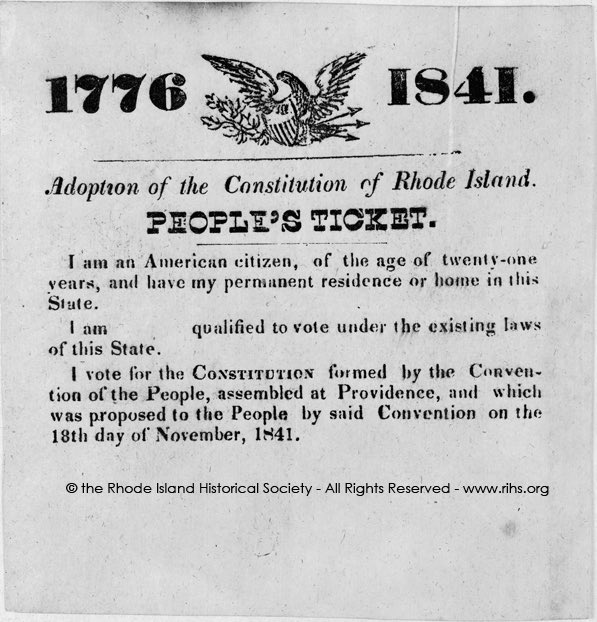 5
Dorr's brave but failed rebellion lasted only 6 weeks, but succeeded in forcing a new law allowing all adult (white) males the right to vote. Women and minorities would wait much longer. Due to popular demand Thomas Dorr was pardoned after a year
Be Dorr
#wtpGOTV
#OneVoice1