One of the most disheartening realities of the
#COVID19
pandemic is the unequal effects it has on older Hoosiers' health and well-being. Unfortunately, the data has shown this disheartening reality is not unique to Indiana; this is the poor state of matters the world over.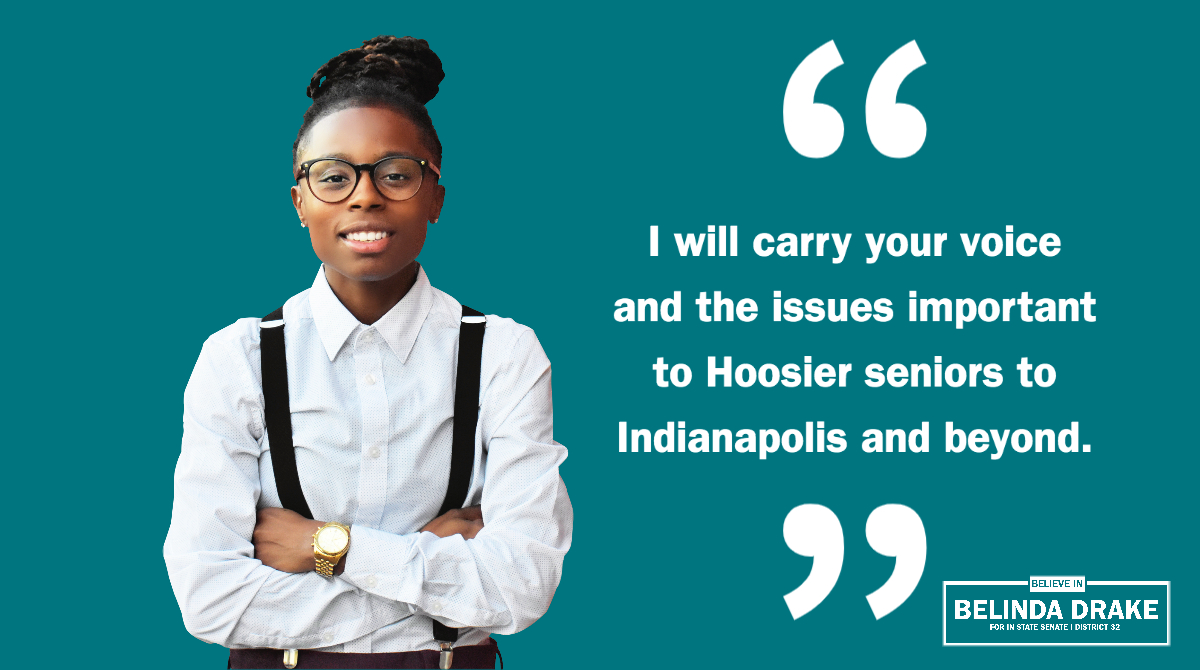 Through
@GovHolcomb
's executive orders,
#Hoosiers
across the state are being sent back to work in five (5) phases. Whether we agree or disagree with this plan, we must all recognize that this is only the beginning of the COVID-19 crisis.
We cannot continue to ignore this fact. We must come up with a much better plan.
Reluctantly, I must point out that one question has gone entirely unanswered during this crisis, "what policy will be put in place to protect the health, well-being, and lives of older Hoosiers?"
Last week, the
@AARPIndiana
released a letter calling on
@GovHolcomb
, Dr. Kristina Box, and Dr. Jennifer Sullivan to make a critical correction to the COVID-19 transparency portal
so that Hoosiers can make informed choices about their loved ones and "know what is happening in their communities and have trust in their leaders."
That is why today, on
#SeniorHealthandFitnessDay
, I call on the administrative leadership of the State of
#Indiana
to prioritize this correction to the state's website by publicly releasing
the total cases and the total death data on a daily basis, for both assisted living residents and staff, by long-term care facility. Furthermore, I call on the administrative leadership to set a strong deadline for the completion of this correction within the next seven days.
In Indiana, we value, respect, and honor our
#elders
. Their life experience guides our
#families
and our
#communities
through difficult times to help us grow while providing inspiration to the next
#generations
.
Older Hoosiers and their families shouldn't have to wait for The Centers for Medicare and Medicaid Services to hopefully mandate this change in the months to come. We should show our respect by listening to what Hoosier seniors say and by using their voice to guide our decisions.
Hoosier leaders must also recognize that there are many regional agencies on aging across the State that have faced an enormous burden to provide for older Hoosiers over the past few months.
They too have had to transition to work from home while at the same time providing care solutions in a rapidly changing, and increasingly expensive, COVID-safe setting.
These agencies provide meals, transportation, access to essential medications and doctors' appointments, with monies funded through State grant programs.
We must provide immediate additional resources to these programs so they can adequately protect and care for older Hoosiers in the months to come.
Before COVID-19, older Hoosiers were already facing increased costs that affected their budgets.
From the rising costs of insurance, housing and utilities, food, prescriptions, and other living necessities, many older adults have been forced to choose between paying for medical care and prescriptions or food and housing needs.
Social Security quite simply does not cover the expenses.
For years, older Hoosiers have watched their income and assets literally evaporate before their eyes. And at the same time, Washington threatens to raid Social Security, cut Medicare and Medicaid funding
just to "balance" an already bloated budget while the wealthy continue to get tax cuts and stimulus packages. This has only worsened during COVID-19 as
many in DC view the Social Security fund like a personal piggy bank that they can use to offset economic hard times.
Enough is enough.
The State of Indiana must prioritize the health and well-being of older Hoosiers.
As your State Senator, I will fight with confidence and strength to defend your well-being, regardless of the opposition.
I will fight so you can access free transportation to and from doctor's appointments, the pharmacy, and the grocery store.
I will fight to protect your income, so you do not have to choose between life-saving medications and your home.
I will fight for your right to a high-quality life and access to COVID-safe living and medical arrangements now and in the months to come.