Amazing.
@RichardGrenell
came right out and said in a letter to
@MarkWarner
about the Flynn unmasking list that Exec. Order 13526 Warner cited to him specifically states using classification to conceal a crime is AGAINST THE LAW...
and nobody's talking about it.
Amazing.
How much more CLEARLY could
@RichardGrenell
have spelled this out?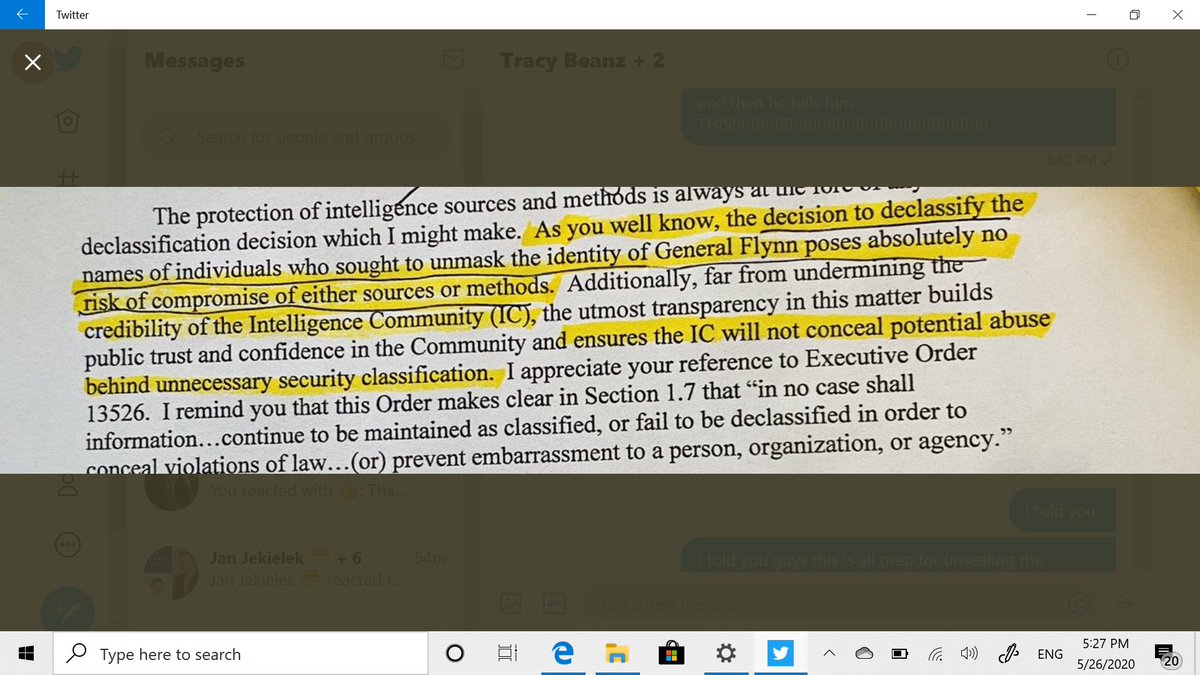 You can all see what's happening here, right?

You can see how the table is being set, the battleground is being prepared, the curtain is being set to go up, whatever your favorite figure of speech happens to be.

WE'RE ABOUT TO FIND OUT WHO THE FLYNN LEAKER IS.
Reminder:
The entire frame of
@GenFlynn
where the FBI set him up for an interview that NEVER should have happened in the first place...was set into motion by.....
A FELONY CRIME.
A high-ranking gov't official leaked classified information to
@IgnatiusPost
of WaPo.
Disclosing classified information to someone who is not authorized to see it is a federal felony crime with a statute of limitations of 10 yrs and carries a maximum sentence of 10 yrs in prison.
US Code 798
https://www.law.cornell.edu/uscode/text/18/798
Remember, while Grenell is declassifying this stuff on one end, USA EDMO Jeffrey Jensen is currently inside the FBI HQ on the 7th floor where he is, with the assistance of the Internal Affairs Division, looking for more evidence in the Flynn case.
INSD does not fool around and they are never sent anywhere just for show.

Chris Wray has vowed his FULL and COMPLETE cooperation with Jensen's efforts.

Sweet dreams, SpyGate plotters!

/end