I keep seeing posts of how
#ecom
sales are inching back to pre
#COVID
era, consumption of
@dominos_india
is back on track etc etc. For those of you who are living in this
#foolsparadise
that we are going to get back to normal at
#LockdownEnd
I'll wish to burst your bubble. 1/n
2/n On ground the numbers are speaking for themselves. Take for instance where
#Maharashtra
&
#Mumbai
are. As of today you may be God but try and get a loved one an
#ICUbed
here or worse a
#Ventilator
. We have none!
@mybmc
has no real time dashboard & people are dying in transit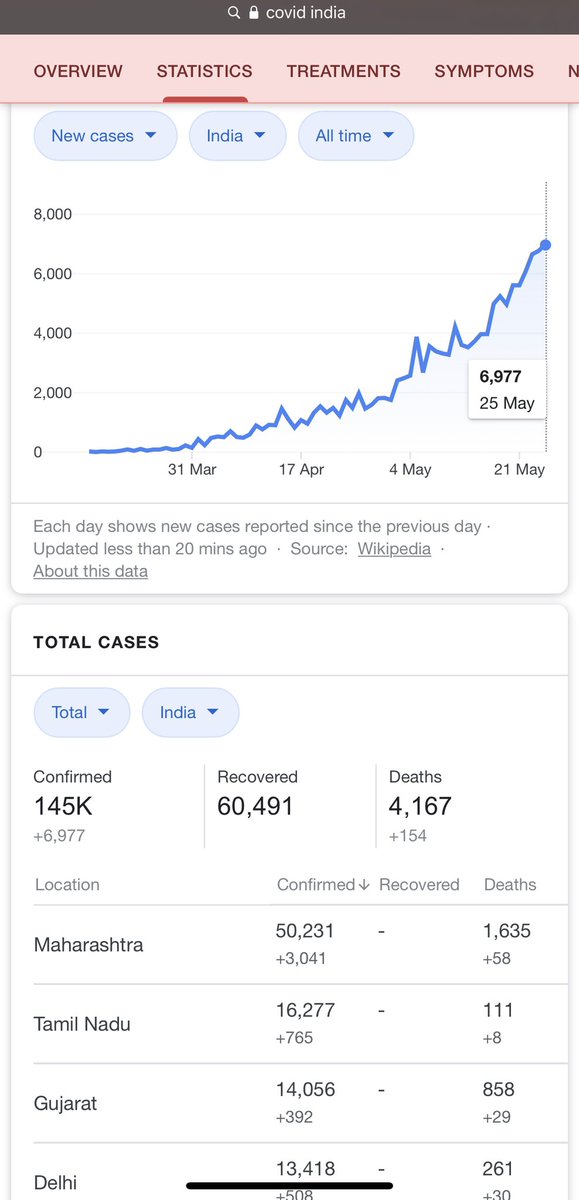 3/n To the popular belief that let's open it all up as we all are going to get it someday. My advise to all you
#mentalmastrubating
morons on
#webex
#zoom
you'll have no clue what the F this flu is. The recovery process is painful and so slow that you will cry ur ass off.
4/n No one and I mean no one should get
#Covid19
. Develop OCD and sanitise everything. Learn to respect the lockdowns. Don't line up for


. Each age group has differing risks attached to their infection. The old are most vulnerable. Stop being selfish India.! Start weighing
5/n what matters more to you- Life for yourself and the elderly in the family or Money/Economy?? Stop doing post
#PostCovid19
scenarios analysis as we are a year away from that. Focus on the today which is grim. Very very grim. ! Thank your

that you are sitting at

safely.