How
@Sadiya_Farouq
, Minister of Humanitarian Affairs
@FMHDSD
Appointed Toni Kan, Buhari Critic, Atiku Supporter As Media Aide
The news is said to have reached APC supporters who have had cause previously to battle him& his views on Twitter &other social media platforms.
@MBuhari
TONI KAN, a devoted PDP member and supporter, who received his appointment letter two weeks ago, immediately deleted his Twitter page
@ToniKan11
where he was known to attack and insult the President and his supporters
@MBuhari
@Sadiya_farouq
@FMHDSD
@aishambuhari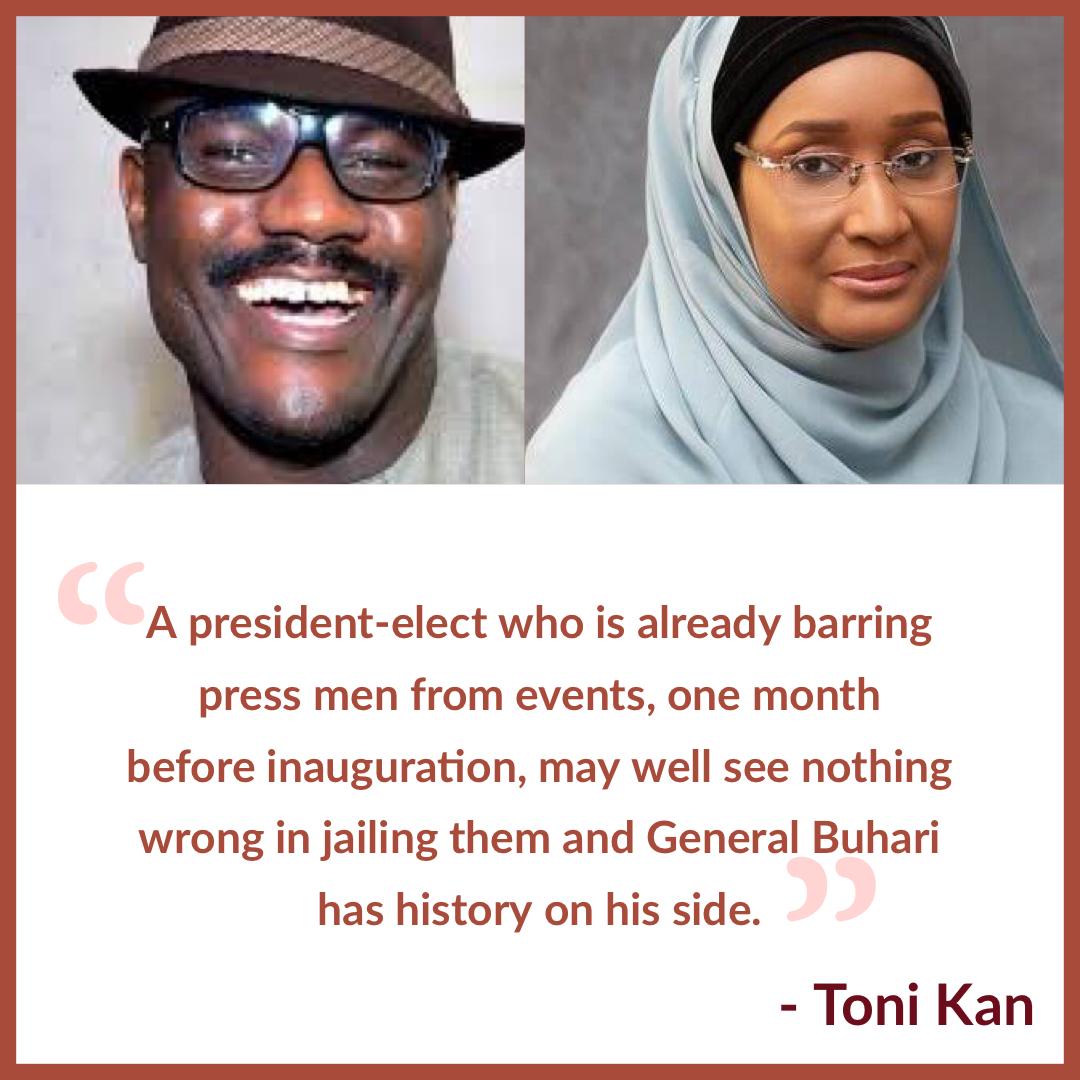 TONI KAN, in the build up to both the 2015 and 2019 elections had written several promotional articles for the opposition. His most recent article for the 2019 election was titled - Why An Atiku And Peter Obi Ticket Is Great For Nigeria.
#EnemyWithin
@MBuhari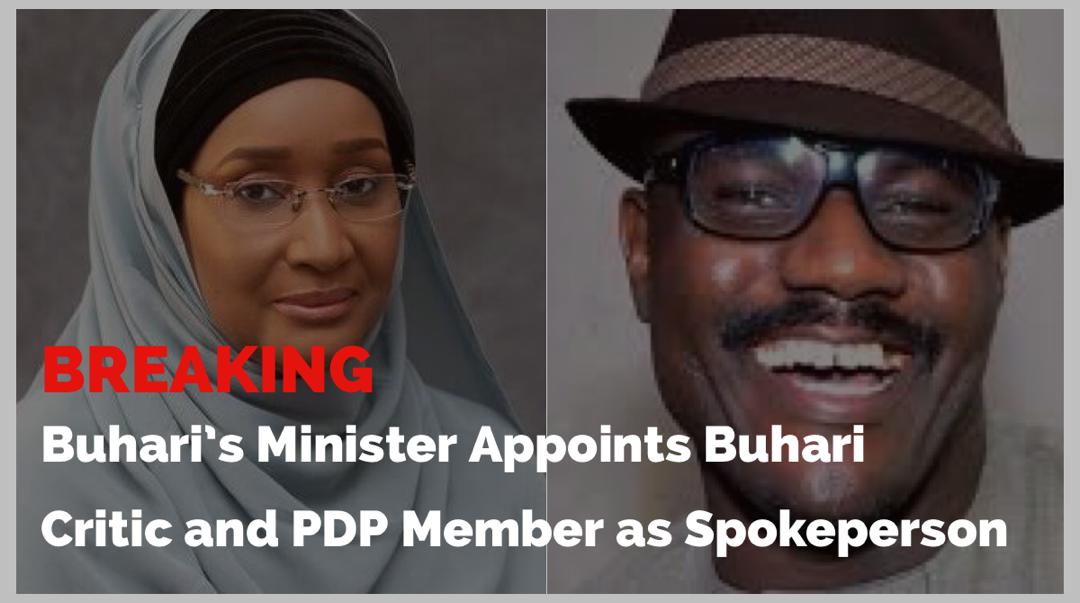 He also wrote a very scathing article after the election titled "Buhari The Dictator Is Back", where he said: "Why is this born again democrat reverting to dictatorial tendencies? Well, the answer is simple;....

@MBuhari
#EnemyWithin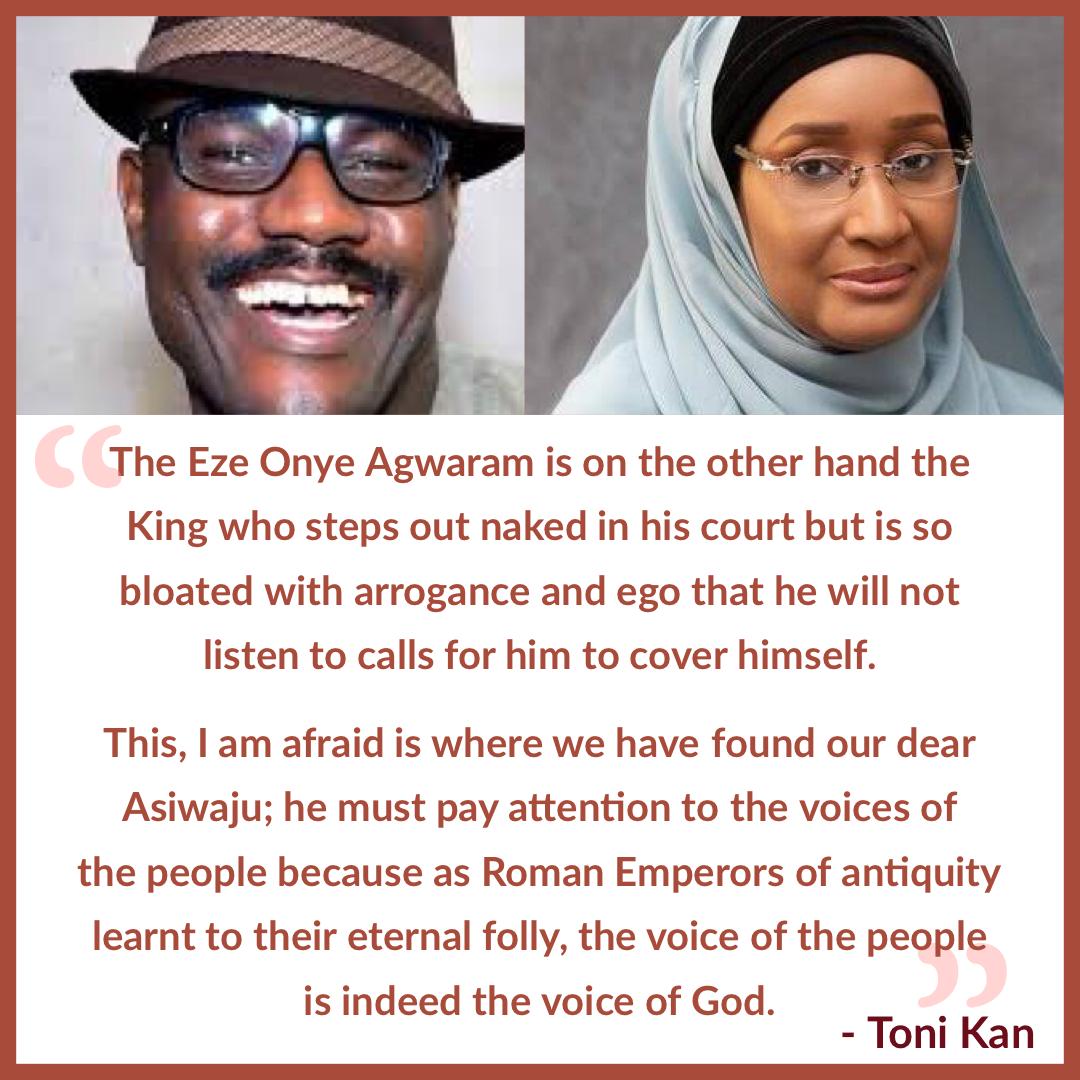 ...old habits die hard and for all those yapping on social media in defence of the indefensible there is only one advice – be afraid, be very afraid!'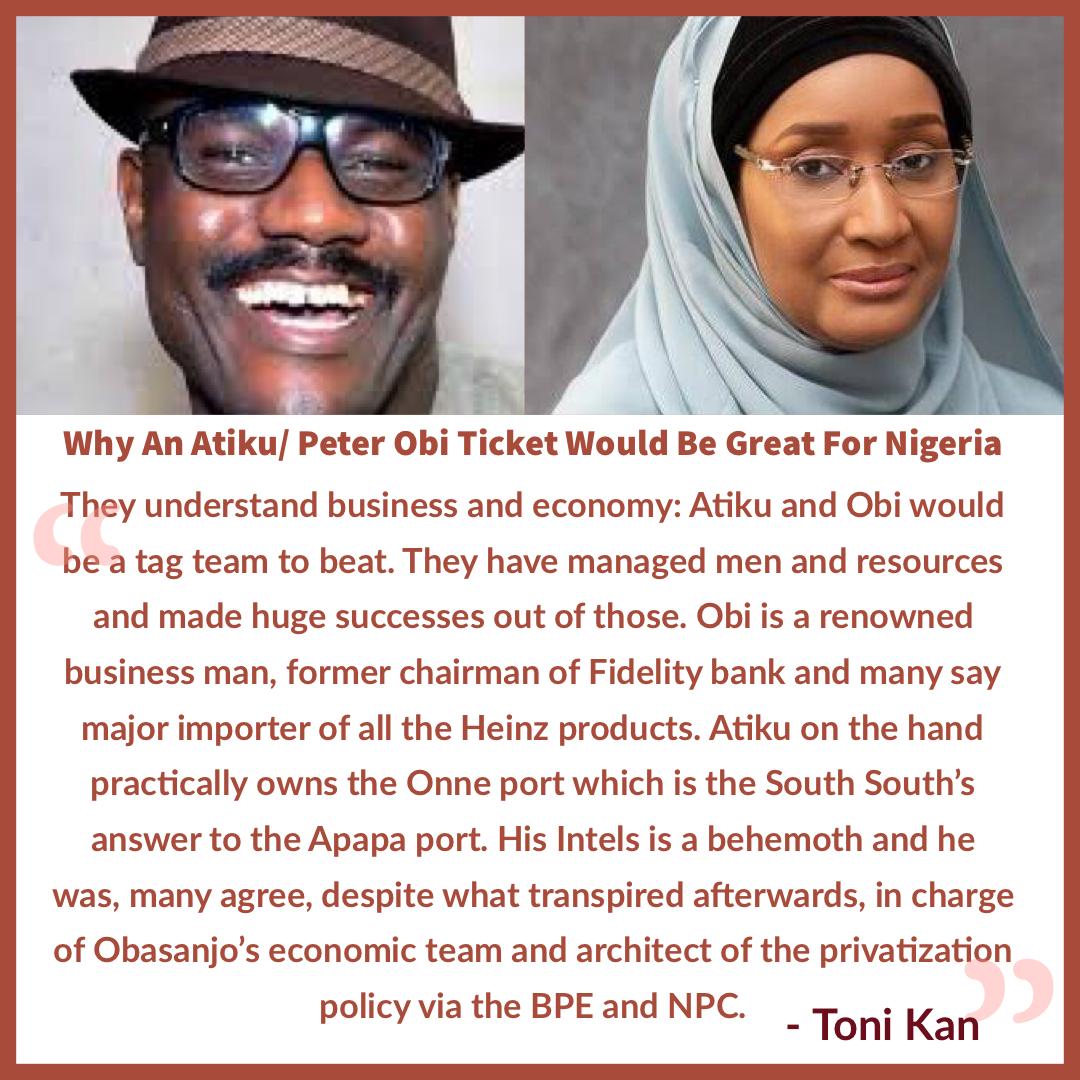 Toni Kan has also insulted Tinubu, the APC National Leader, and calling him a "liability." He described the APC National leader as "bloated with arrogance& ego."
Toni Kan has refused to come out in public to announce his appointment because for fear of being....
#EnemyWithin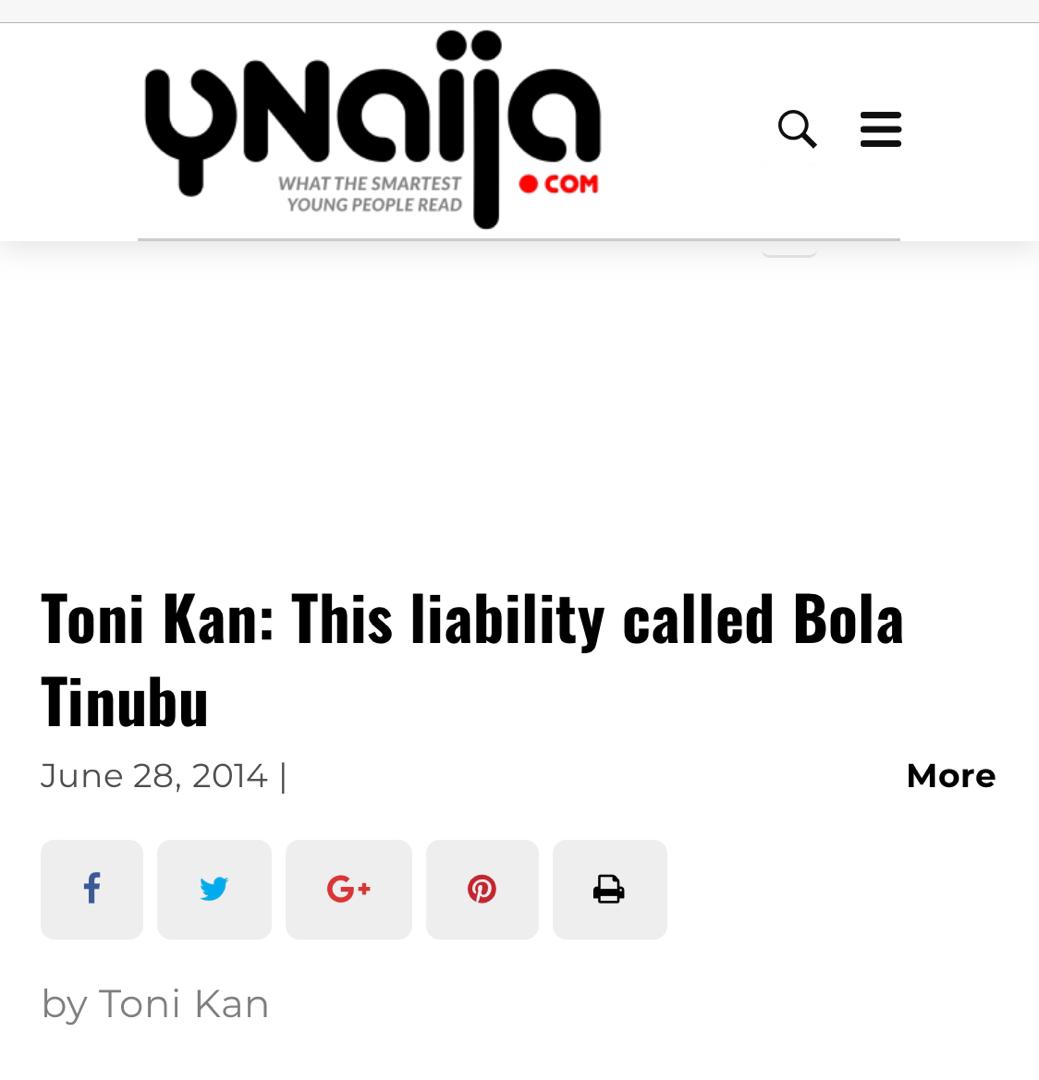 ....because for fear of being called out for being a hypocrite, and joining a government and a party he openly criticised and attacked. This is why he quickly deleted his Twitter page immediately he became the Minister's Media Aide.
@MBuhari
#EnemyWithin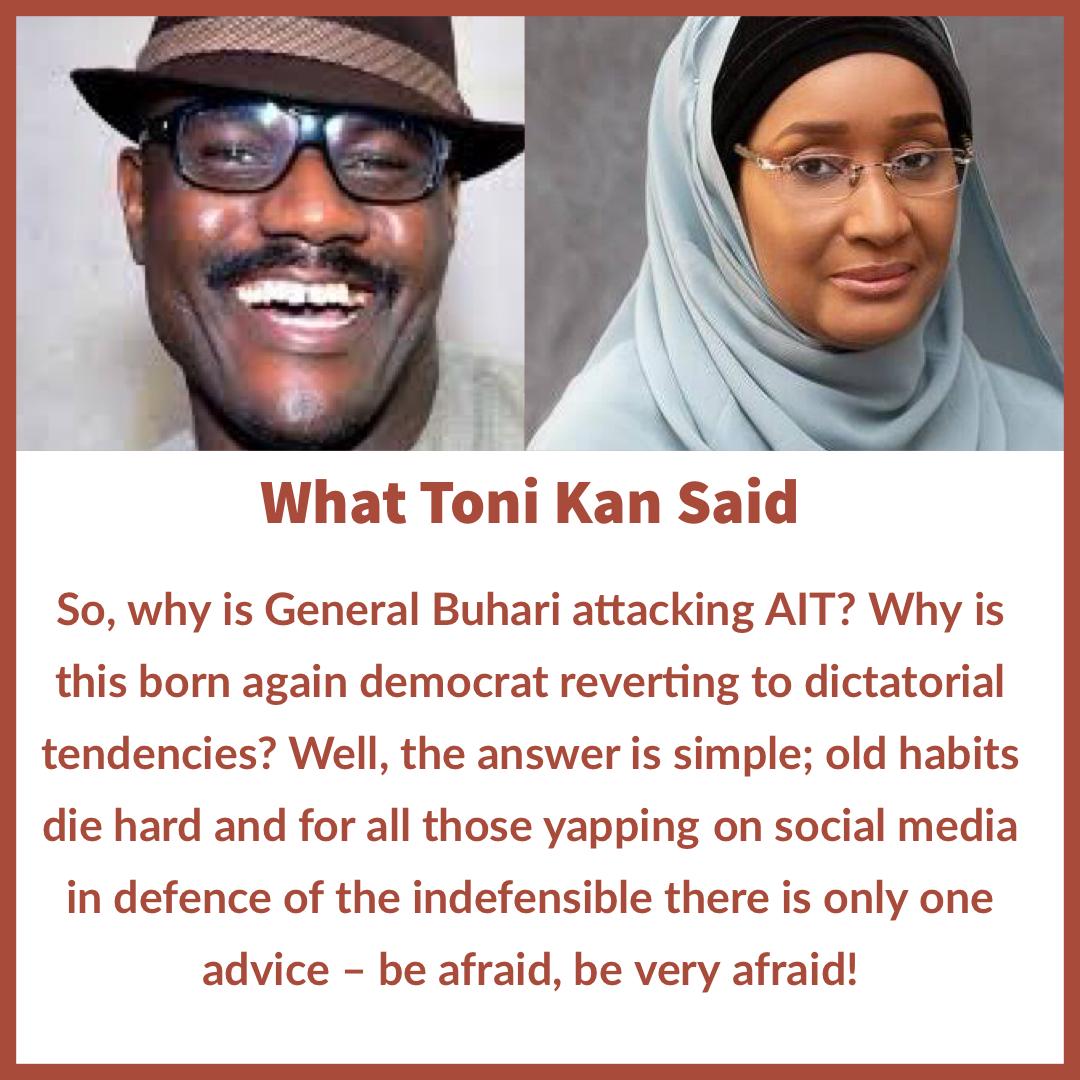 The Minister of Humanitarian Affairs, Sadiya Farouq has been seriously criticised for her bad choices, over-employment & inability to manage the plenty programmes that the President gave her to manage.
@MBuhari
#EnemyWithin